Brexit Latest: The imminent election is anything but predictable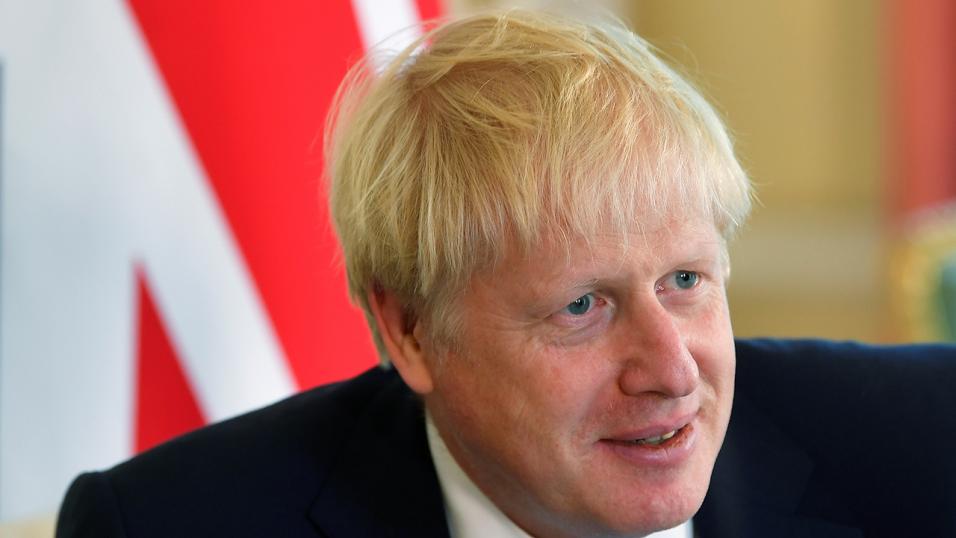 Will Boris Johnson's reputation survive a delay to Brexit?
The chance of a No Deal Brexit is rising as talks with the EU implode but an General Election is likelier to happen first. Paul Krishnamurty explains why that will be less predictable than ever...
"During February, Conservative and Labour polled between 71% and 79% combined...By late May, after Euro elections that saw the big-two parties hammered like never before, the bottom fell below 40%."
The pretence is already over. Less than a week after Boris Johnson unveiled his new plan for a Brexit deal, it is in tatters. In line with the strategy discussed many times in recent months, the British government and the EU are at loggerheads.
.@BorisJohnson, what's at stake is not winning some stupid blame game. At stake is the future of Europe and the UK as well as the security and interests of our people. You don't want a deal, you don't want an extension, you don't want to revoke, quo vadis?

? Donald Tusk (@eucopresident) October 8, 2019
Tusk's tweet followed a reportedly acrimonious meeting between the PM and Angela Merkel. The fallout will come as no surprise to anyone who read James Forsyth's Spectator blog last night - for which Dominic Cummings is widely believed to be the source.
Full steam ahead for Cummings' election plan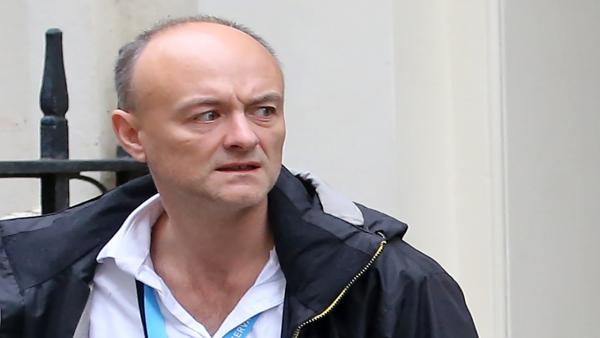 Save some hard to identify last-minute gamechanger, Britain is heading for the showdown Johnson and Cummings (pictured) have gamed. It will result in an election, framed as 'parliament versus the will of the people'. The strong indication from Betfair punters is that their plan will work - the Conservatives are rated 74% likely to win Most Seats at 1.351/3.
That is what the polls indicate. However as anyone who remembers the 2017 election will confirm, taking short odds-on before the campaigns have even started is fraught with risk. Various known unknowns are yet to be resolved.
Just how engaged are voters yet?
I enter into this unprecedented sequence of events with one over-arching theory. Western democracies are suffering from extreme attention deficit disorder. Since the rise of social media, everyone is constantly distracted and vulnerable to disinformation. Most voters - especially the undecided - are disengaged most of the time.
Therefore when they do engage, opinion can change quickly and very dramatically. For example, see what happened before the first Brexit date was missed. Despite widespread predictions that Theresa May would be forced to seek an extension to Article 50, this threat to Brexit barely registered at all in the polls.
Missing Brexit date could transform polls
During February, Conservative and Labour polled between 71% and 79% combined in every survey. During March, the range was 66-74%. By late April, that combined share had fallen regularly below 60%. By late May, after Euro elections that saw the big-two parties hammered like never before, the bottom fell below 40%.
It would therefore be folly to bet the house on early polls, when there are numerous spikes laid out on the road ahead. To predict the election, we need to gauge how the public will react to each development and how they will shape the narrative. My anecdotal experience is that non-politicos are simply not paying attention. They will, imminently.
VONC process could further aid the Tories
One morning very soon, the disengaged voter will awake to news that Jeremy Corbyn could be Prime Minister by the end of the day. I find it almost unimaginable that Labour don't call a Vote of No Confidence - a 1.548/15 chance to happen this year.
However much the Lib Dems complain, Corbyn will get first crack at forming a new government. Anything less would be an insult to Labour's democratic mandate. This could be a moment of peak popularity for the Tories. Various polls show a big advantage for No Deal Brexit versus Corbyn as PM.
This drama will only last 24 hours though, before attempts to find a caretaker PM - such as Ken Clarke or my 79/1 tip Margaret Beckett - become the new headline. This, in my view, will be incomprehensible to most voters and their response is highly unpredictable.
The Cummings plan gamed both of these scenarios. This is the precise narrative he wants - Johnson cleared of blame for delay, parliament and 'the establishment' blamed.
Delay could destroy Johnson's credibility
Nevertheless this is an enormous risk. Assuming the date is missed, Johnson's 'do or die' rhetoric will have been exposed as spin. He'll still be there, making election promises which will instantly be compared to his many broken ones.
Could that mean another Tory implosion as per the Euro elections? Nigel Farage and the Brexit Party - whose vote hasn't disintegrated despite Johnson's anti-EU rhetoric - could take perhaps half the Tory vote share.
Equally, we must factor unprecedented electoral alliances. If the Tories truly ally with the Brexit Party in favour of No Deal, a big majority either alone or in coalition could be on. However there will also be a concerted attempt at creating a tactical Remain alliance. I do expect that alliance to have a potent effect - fuelled by online campaigning.
No deal warnings to dominate campaign
Finally, this election campaign will be very different to 2017. Whilst Brexit was central it was far from the only issue. Both parties voting for Article 50 may have neutralised the most extreme reactions.
This time around, the daily news will be about the direct, imminent implications of no deal - an outcome favoured by merely a third of voters. People are evidently capable of ignoring the Yellowhammer warnings or dismissing them as Project Fear. Would they dismiss direct warnings from their employers or doctor of shortages? Of troops on the streets?
It is simply too early to form a confident conclusion about how this translates into votes. My range of plausible outcomes goes from a bigger Tory majority than they have achieved since the 1980s, to the most successful party in Western European history being all but wiped out - a fall from 42% to 25% could mean losing around 200 seats.
Ditto, I could make a case for scenarios where Labour fall below 200 seats, or where the Lib Dems find themselves atop the national polls and dreaming of constituency gains that have never appeared on any serious analyst's radar.
This uncertainty is in keeping with the post-information war world - the DCMS Select Committee have called for a Mueller-style inquiry into every election since 2014. Be careful. Don't pile into short-odds bets yet. Back high, lay low.

Follow Paul on Twitter and check out his website, Political Gambler.
Brexit on 31/10/2019
No Deal Brexit in 2019
Brexit Date
Boris Johnson Exit Date
Prime Minister after Boris Johnson
Year of Next Election
When Will Next Election Take Place?
Meaningful Vote to pass in 2019
Most Seats at Next General Election
Second Vote of No Confidence in 2019
Article 50 to be Revoked
First to Happen - Brexit or General Election?
Discover the latest articles
Read past articles