Kevin Blake: Thurles to take centre stage with ITV Racing showing five races on Saturday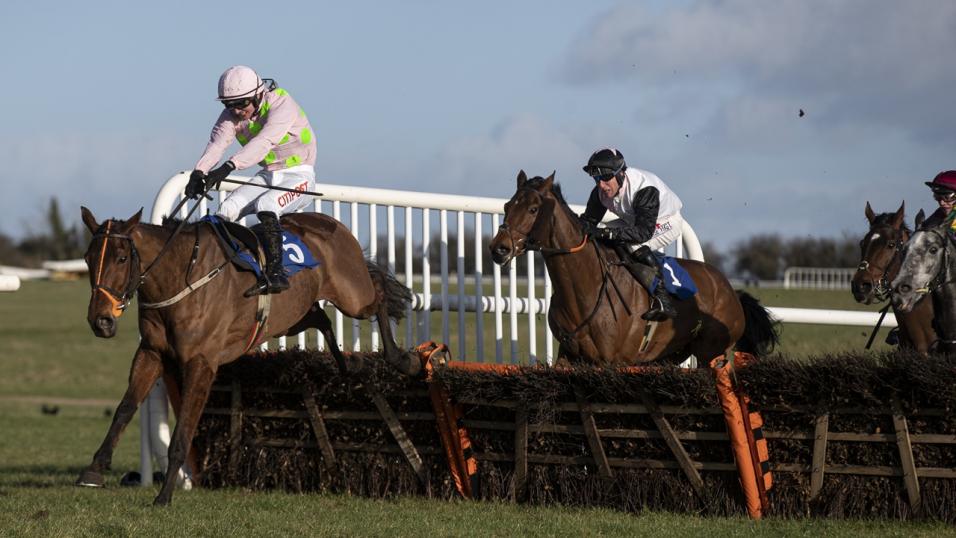 Thurles will take centre stage on Saturday with five races being shown live on ITV Racing
Racing in Ireland continues and Saturday's meeting at Thurles will be showcased to a much wider audience than usual. Kevin Blake tells us everything we need to know about this unique racecourse...
"Those that try to make up ground on the uphill section in the back straight tend to pay for it later in the race and in the main it pays to be prominently placed for the descent into the straight."
We find ourselves in a different world since the last instalment of this column. As all readers will no doubt be aware, British horse racing has ground to a halt for at least the next six weeks or so, whilst Irish racing is bidding to keep the show on the road under strict behind-closed-doors protocols.
With other sports having been decimated all over Europe, this means that the race meeting at Thurles on Saturday will in many ways be the centre of the sporting world for many of us and will even be showcased on ITV Racing.
This is a quite remarkable situation, but one that we must endeavour to make the most of. With so many eyes sure to be fixed on Thurles racecourse on Saturday, it seems worthwhile to fill in some of the gaps for those that haven't paid all that much attention to this unique track in years gone by.
While those that haven't been there before won't be able to attend on Saturday, the below video will give you a flavour of its unique charm:
THURLES RACECOURSE - THURLESRACES.IE from Drone Video Hire on Vimeo.
A brief history
To briefly give some historical background, Thurles racecourse is the only family-owned racecourse in Ireland.
The Molony family have played a leading role in running it since the early 1900s and later came to own it. Perhaps the best-known custodian of the track was Pierce Molony, who took over the running of it in his mid-20s in 1974 following the death of his father Dr Paddy Molony and he remained in that role for over 40 years.
Since Pierce's untimely death in 2015, his wife Riona and four daughters have taken the responsibility of running the track, with Kate taking over the role of manager. In a nutshell, this is a family endeavour through and through.
A breeding ground for future stars
Outside of its ownership, Thurles is best known for its remarkable racing surface. It is incredibly free-draining, which has made it a vital asset for Irish racing for decades. When other tracks are waterlogged, Thurles can be almost always be relied upon to be raceable. Indeed, it is a great test of anyone that claims to be a hardcore supporter of Irish racing to ask them what Ireland's first all-weather track was.
Anyone that gives Dundalk as their answer will be ridiculed, as Thurles is the "real" answer!
Many top-class National Hunt horses have run and won at Thurles during the course of their careers, but it is the Grade 2 Kinloch Brae Chase that is run over an extended two-and-a-half miles in late-January/early-February that takes pride of place at Thurles.
It has been won by some household names such as Amberleigh House, Native Upmanship (three times) and Newmill (twice). Perhaps even more notably, both Don Cossack and Sizing John won it before going on to win the Gold Cup at the Cheltenham Festival a couple of months later.
As well as being a great asset to Irish racing for its ability to withstand rain, Thurles has also become a popular venue for schooling bumpers and schooling hurdles in recent years. Countless stars of Irish racing have participated in such events. I have been a regular attendee at them in recent years and they can be a test of even the most perceptive race watcher!
Think you're a sharp race reader? Try watching three schooling hurdles being run simultaneously around the inside track at Thurles! The better part of 300 horses took part in schooling hurdles/bumpers there today. Hopefully the dream is still alive for plenty of them. pic.twitter.com/We4WFisnco

? Kevin Blake (@kevinblake2011) December 19, 2017
Another milestone for Thurles came in October 2018 when Flat racing returned there for the first time since March 2007. The first meeting back produced a notable winner with the Aidan O'Brien-trained Constantinople winning a maiden by 10 lengths. The son of Galileo went on to win the Gallinule Stakes at the Curragh and go close in the Caulfield Cup in Australia.
A course for the hardcore supporters
In terms of the nature of the track, it is by and large a sharp test of a National Hunt horse. Those that try to make up ground on the uphill section in the back straight tend to pay for it later in the race and in the main it pays to be prominently placed for the descent into the straight. Here are some more details on it courtesy of Timeform.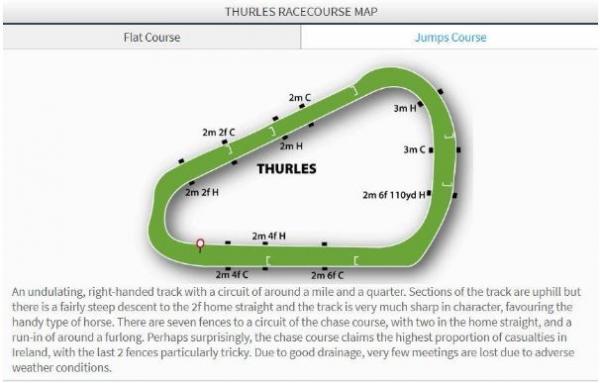 Most of the above is well established in the public domain, but the real essence of what Thurles racecourse represents in Irish racing is that it is where the hardcore supporters really take pride in attending. No one will ever claim it has the poshest facilities and it can often seem like one of the coldest places on Earth, but throughout the winter it attracts a dedicated band of highly-knowledgeable supporters that are the foundation stone of Irish racing.
Due to wider circumstances, none of those hardcore supporters will be able to attend on Saturday, but hopefully they and indeed everyone involved with Thurles racecourse will be proud to see their track showcased to a much wider audience than it usually would.