Premier League 2020/21 Team-By-Team: Aston Villa should survive comfortably enough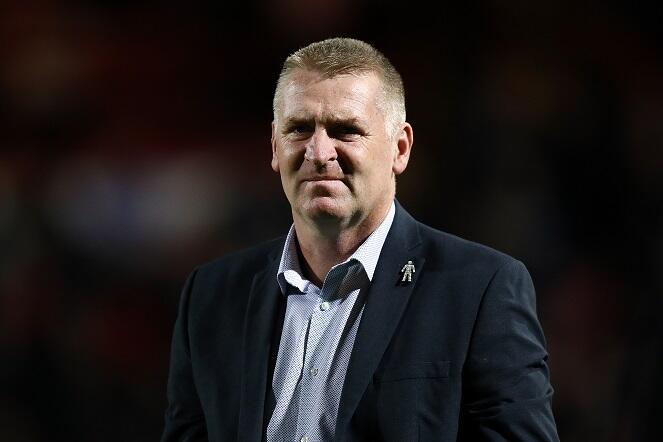 Villa should be able to finish higher than 17th this year.
In his latest Premier League team guide Alex Keble predicts that Aston Villa, with Jack Grealish probably staying, can push on and avoid a last-gasp survival battle in 2020/21...
"The sole aim of this season is to survive relatively comfortably, avoiding the sort of panicky final weeks they experienced in July."
Aston Villa's survival on the final day of the 2019/20 Premier League season could be one of the most significant moments in the club's history. Just as promotion 12 months earlier was essential at a time of financial peril, Villa desperately needed to stay up for their £140 million gamble to pay off; for the five-year plan to take its most significant step.
This is a sleeping giant that could yet wake up. Finally, Villa have owners willing to invest heavily to restore them to the top half of the Premier League table, a position they held more or less every year since the competition's inception - until things began to fall apart in 2011.
It has been a catastrophic decade for Aston Villa since Martin O'Neill resigned on the eve of the 2010/11 campaign. Given that Villa sat 11th in the Championship as recently as February 2019, it is quite remarkable that Villa supporters are now in a position to dare to dream that the next decade will be their best of the century.
But first: consolidation.
State of play
The final four matches of the campaign, in which Villa won ten points, point to a happier 2020/21 season. Dean Smith sides always perform better towards the end of the season, but significantly he adapted Villa's tactics during lockdown, making the club considerably more defensively solid without resorting to dull, backs-to-the-wall football. That progress speaks to Smith's capacity to grow as a manager.
It is certainly a template to follow, while results helped re-calibrate the story of Villa's season. John McGinn's return certainly improved the midfield, while Douglas Luiz, Trezeguet, and Ezri Konsa finally found their feet, the latter forming an excellent partnership with Tyrone Mings that will only be strengthened when Tom Heaton recovers from injury.
But Villa fans would be naïve to assume the club will avoid a relegation battle. The sole aim of this season is to survive relatively comfortably, avoiding the sort of panicky final weeks they experienced in July. What happens with Jack Grealish over the coming weeks could be the difference between relegation and survival. There isn't much value in betting on Villa to survive (2/5), so instead back Villa to finish higher than Newcastle, Fulham, and West Brom at 12/5.
Strengths & Weaknesses
Villa's centre-back partnership of Mings and Konsa is undoubtedly of a mid-table standard, while Luiz and McGinn help form a solid foundation for Smith to build upon. However, Grealish is not only Villa's stand-out player but the fulcrum of every single attacking move, having created the second most chances in the division last season behind Kevin de Bruyne. If he stays, that partnership with Matt Targett will only get better.
Grealish's performances meant Villa ranked fifth on chances created, which helps highlight their biggest deficiency of all. Smith badly needs a new goalscoring striker and two high-quality wingers, and that's before even considering the possibility they may have to replace Grealish. Another central midfielder is needed, too, after Marvellous Nkamba failed to settle and the Danny Drinkwater loan was, predictably, a total disaster.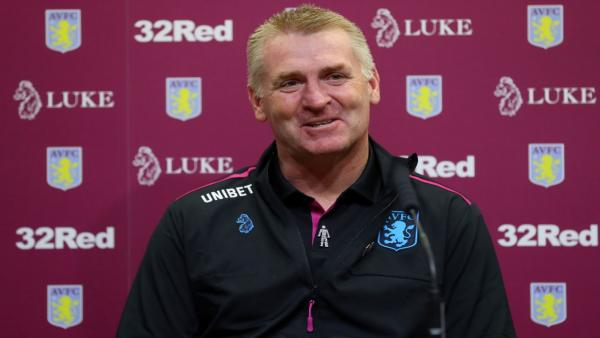 Transfer business
Villa fans will be pleased to hear that the club are looking to strengthen in precisely these areas, albeit with great difficulty so far. Ollie Watkins will join the club imminently for an initial £28 million, and the club are hopeful that move will convince his team-mate Said Benhrama to follow soon. They are also prioritising a new goalkeeper, with bids reportedly submitted for Emiliano Martinez and Sergio Romero.
Manchester United's capture of Donny van der Beek suggests their interest in Grealish has cooled, which may explain why Villa are not looking for a new playmaker. Smith is, however, still after a central midfielder and another striker, having already strengthened at right-back with Matty Cash.
What supporters expect
Some Villa fans will now be hoping Villa kick on and establish themselves safely in mid-table, but it would be wrong to expect anything more than hitting the 40-point mark. Had it not been for the Premier League's hiatus, Villa would be in a position to massively outspend their rivals and start progressing up the league, but some of that will have to wait another 12 months now.
The goal, then, is to survive again. Aside from that, Villa supporters would love a decent FA Cup run following last season's journey to the League Cup final. As seven-time winners of the FA Cup, they should have a better record than one fourth-round appearance in the last five years.
Look out for...
McGinn becoming a Premier League star: He was one of the league's most under-rated performers prior to an injury that almost completely derailed Villa's season, and by the time things get underway this weekend John McGinn should be back to his best. He will catch the eye this time around, and could even be the subject of a 'Big Six' move before Grealish.
Watkins feeding off Grealish: Villa created the fifth most chances in the division last season, suggesting all they really needed was a clinical finisher for their whole campaign to change. Watkins, who scored 26 goals for Brentford last season, could be just the right player to link with Grealish and get Villa up the table.
Read past articles