Dimitar Berbatov: Forget Pogba's penalty - United look strong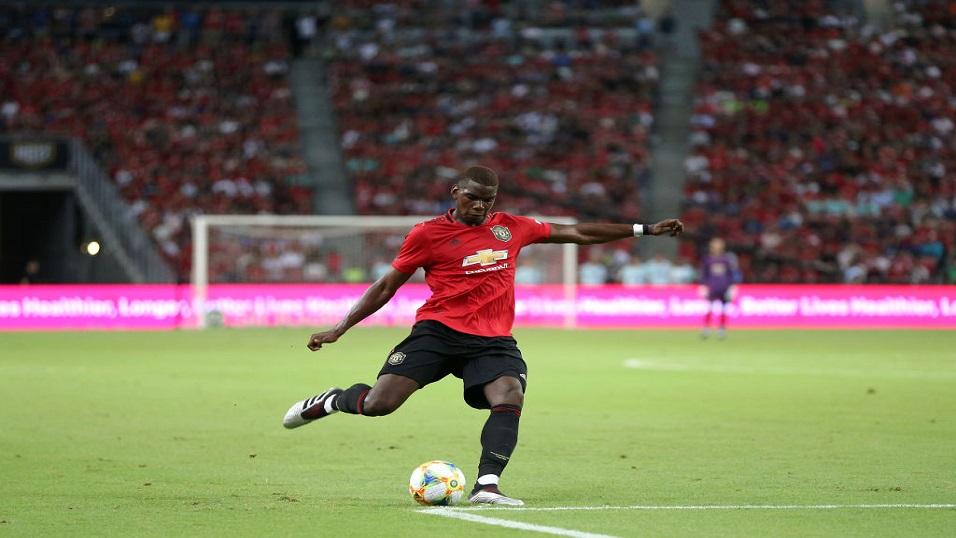 Paul Pogba missed a penalty against Wolves
Betfair Ambassador Dimitar Berbatov discusses Paul Pogba's penalty miss, hails Kevin De Bruyne and Lucas Moura, and picks his Premier League bets, as well as discussing other controversies...
"There is nothing better to do in a situation like Gareth Bale's than to sit down with the boss and speak about it like men... You play for the same team so when you get on the f***ing pitch you give everything for the team because it's your home and your teammates."
Signs suggest that United are getting back to their old ways
The first half against Wolves on Monday night was the old Manchester United, it was all there: aggression, pressing the ball, playing the ball on the ground, combinations and fast play on the wings. All of these things led to the first goal, which was great from Martial, it was pure football.
So, there are signs that United are back to playing the football we know them for. They need to now keep that consistently going all the time. It will be difficult because it is a long, long way to go but the signs are there for them to have a good season.
Penalties get missed, these things happen - it's nothing scary
People have been critical of what happened in the game against Wolves when Paul Pogba missed a penalty after he took the ball off Marcus Rashford. The players probably need to say in the dressing room before who is going to take the penalties, and maybe they did, but at the time Pogba won the penalty so maybe he felt he should take it.
There is nothing to worry about, these things happen all the time. I have been there, when I wanted to take a penalty but someone else took it and the other way around. This is normal in football.
The big issue is that Manchester United missed the chance to take the three points because of that penalty, but it was no big deal about who should take the penalty and let's not overlook the reaction from the goalkeeper as well, he made a great save. There were a lot of minutes left until the end of the game but you would have thought that if Pogba scored it would have been the three points but at least it wasn't a loss. It was one point which is better than zero points in that game.
De Bruyne showed against Spurs why he's the best in the Premier League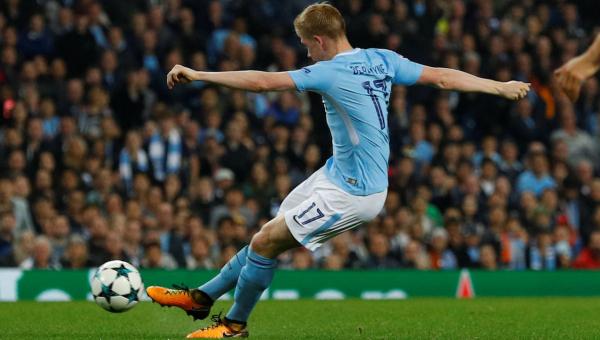 What I would give to have played with a player like Kevin De Bruyne, he is unbelievable. He is one of the best, if not the best, in the world right now. Purely because of his vision, I think he is two or three steps ahead of the game. Before the ball comes to him he knows where to play it, how to pass it, the exact speed, when he needs to hit it.
He is an unbelievable talent who is growing and developing every year and for me it is a pure joy to watch him. Manchester City have one of the best midfielders in the world and when he is on top of his game they are unbelievable too.
Spurs must focus on consistency


Spurs can have a solid performance against City and then Burnley (no disrespect) and lose the game. They need to have the consistency every game if they want to be a major force in the Premier League title race. They can't start games slipping, going a goal or two behind, yet it can happen but with Spurs it feels like it happens more often than not. They need to grab the game by the neck from the first second and play solid. They can do it, they have amazing players.
Lucas Moura deserves to start after leap of faith against City
In the end it is Pochettino's decision who starts but based on the desire he showed coming from the bench and the goal he scored at the Etihad, I'm expecting he is going to start against Newcastle on Sunday.
I was laughing and I was happy because he is not the tallest player on the pitch. How the f**k did he out-jump Kyle Walker, who is quick, tall and can jump? I watched it in slow motion and Moura's leap is incredibly high. They should use him more in corner kicks. He can f***ing jump!
It was unbelievable, his first touch was a header to score a goal against Man City and he's one of the smallest guys on the pitch, that must have been so embarrassing for the Man City players. Pep Guardiola was probably thinking 'what the f**k, guys?'
Pochettino has a point about the transfer window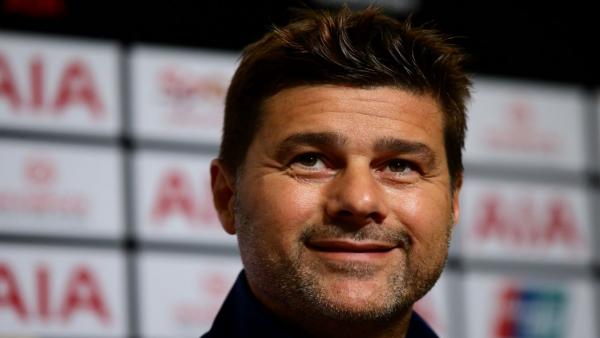 This week Pochettino expressed his disappointment with the transfer window being closed. It is a sh*t situation. With Christian Eriksen there is something going on behind the scenes that we don't see or don't know. I speak from experience. If there is a team as big as Real Madrid still going after him, of course his head is going to be messed up.
In that situation you ask questions like if it is going to happen, do I want to go, am I going to play if I go there, what will happen if I stay, what will happen if I miss that chance? With all these questions in your head it can f**k up your game, all you training sessions, all your communication with your coach. I mean wow do you look at each other on the training pitch if you want to go and the coach wants you to stay? There is going to be some kind of conflict.
At the same time if you are a coach and your player leaves but the season has already started you can't get a replacement so you are weaker. That is why Pochettino is mad, it's disappointing and I can understand that. It's a difficult situation from a player's point of view to find the balance to do your job, stay concentrated and not pay attention if someone wants to sign you, but that is very difficult.
For me the transfer window should close before the season starts. In England it does and that is a good thing. But then in other countries the transfer window is still open, some players can go now even though the English transfer window is closed. Everything should close before the season starts that way you have your team, your new recruits and then you start to play. The people in charge must come up with a solution because other teams can still come and take players from the Premier League.
Happy to see Bale back playing for Real Madird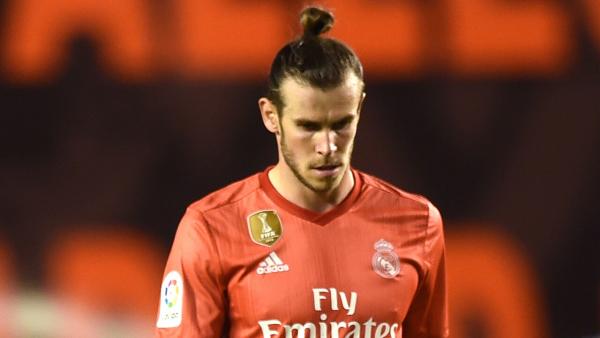 There is nothing better to do in a situation like Gareth Bale's than to sit down with the boss and speak about it like men. You just sit down and sort things out. Of course in the end everybody is professional and you don't need to like each other, but you play for the same team so when you get on the f***ing pitch you give everything for the team because it's your home and your teammates.
I'm happy to see that hopefully everything is resolved with Gareth Bale and Zinedine Zidane because I love watching him play, when he is playing regularly, as he should, and when he is in top form he is a force. Hopefully their issues are behind them, but then again this is Real Madrid and the fans are very demanding, even Cristiano Ronaldo had some difficulty there despite all the goals he scored. So sometimes it is unpredictable what can happen there.
United and Spurs can't be complacent this weekend
It doesn't matter if you are Man United or some other big club; if you are complacent you will have problems if you underestimate a team. But I don't think they will do that even though Crystal Palace, who they play on Saturday, are at the lower end of the table. United are the favourites but they need to go into the game confident and concentrated, get a goal or two in the first half if they can and then be calmer on the ball.
Newcastle come into the game against Spurs on the back of two losses and maybe they are having a mini crisis at the minute, but the same goes for Spurs like I said for United. Spurs shouldn't think this game is a given and that they are going to win purely because Newcastle lost two in a row. They must go out there from the first minute and grab a goal or two, then enjoy the game and play the way Spurs play.
Liverpool will probably win but don't write Arsenal off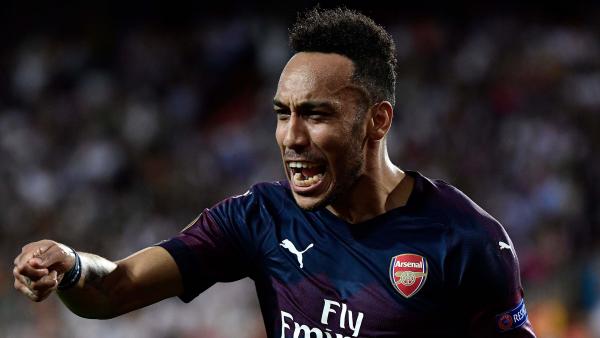 It is first against second and it is going to be a massive game. I f***ing love Aubameyang and Lacazette, I like watching them play and their partnership is blossoming. The way they play off each other and the goals they score, their quickness and sharpness is unbelievable. The same goes for Liverpool's attacking players as well.
Overall I think, Arsenal are lacking a bit in defence and I think Liverpool's players will take advantage of that when the teams meet on Saturday. I would love it to be a goal fest but there is probably going to be a lot of tactical decisions to be taken before the game on how to stop each other, in the end you are fighting for the three points. If there is a goal early in the game it will probably open the game but if not, there will probably be a few tactical changes and it will come down to who makes the first mistake.
I think nobody should take Arsenal lightly anyway because they are still Arsenal. Ok, they haven't won the Premier League for 15 years, but at some point a time will come when it will be their season. It is too early to say if it will be this year, even if they lose on Saturday, but they are showing signs that they are performing well.
Discover the latest articles
Read past articles