Cryptocurrency Latest: A $60,000 high in 2018 and hedge funds' crippling performance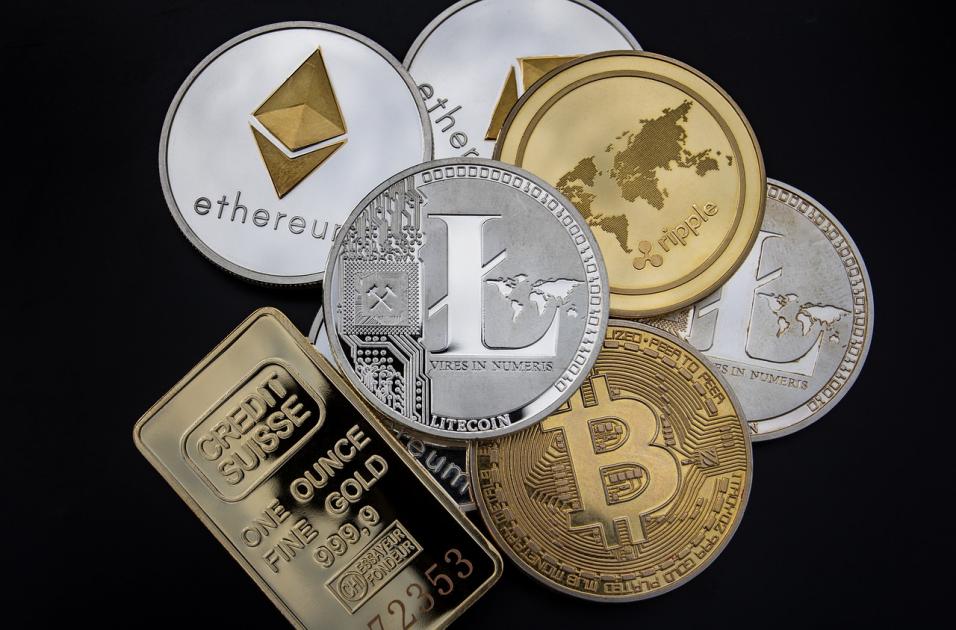 Could bitcoin hit $60,000 this year and what's causing poor hedge fund performance? All the latest in cryptocurrency.
One expert stands by his optimistic prediction about bitcoin in 2018, while hedge funds record a poor performance. The Tradefair team brings you the latest cryptocurrency roundup...
"Whilst retail investors may see volatility in the crypto markets as a downside, many crypto funds see it as an opportunity."

- Henri Arslanian, Fintech and Cryptocurrency Lead for Asia at PwC.
Cryptocurrency certainly doesn't seem like it's going away soon, with investors around the world still fascinated by the concept and implications of digital currencies. But what's been happening in the exciting but sometimes unstable world of cryptocurrency trading?
Hedge funds see plunging returns
The Financial Times has reported figures from US analytics firm HFR showing that hedge funds investing in cryptocurrencies have seen plunging returns so far in 2018. The HFR Blockchain Composite index found that performance fell by 35% as trading responded to a treacherous first six months of the year for digital currencies.
It revealed that after a positive April, where crypto funds increased by 45%, May saw a dramatic 17% decrease. For investors, this will underpin their concerns that digital coin trading is volatile at best. Last year, cryptocurrencies rose more than 2,700%, but in 2018 it has recorded negative performances for four out of the five months surveyed so far.
This sudden buck from the crypto market may be a result of the harsh view many governments are taking of this type of trading, devising stricter regulations to bring it in line with other financial dealings.
Speaking to the Financial Times, Fintech and Cryptocurrency Lead for Asia at PwC Henri Arslanian said he expects the market to remain volatile for "the foreseeable future".
He said: "Whilst retail investors may see volatility in the crypto markets as a downside, many crypto funds see it as an opportunity."
Bitcoin to hit $60,000 in 2018
A new article on Business Cloud shares insight from cryptocurrency and initial coin offering (ICO) expert Phillip Nunn, CEO of The Blackmore Group and Wealth Chain Group, who is sticking to his optimistic view of bitcoin.
At the start of the year, Nunn predicted that bitcoin would fall to $6,000 and peak at $60,000 in 2018. He was proven partially right less than a month after his forecast, when bitcoin teetered above $6,000 at the start of February, but now many experts struggle to see it hitting its record high of $20,000 again, let alone $60,000 as Nunn estimated.
However, the CEO stands by his optimistic outlook, citing his confidence in the underlying blockchain technology.
Nunn told Business Cloud: "The reality is we're moving from an internet of information to an internet of value. It's going to disrupt everything; money, record-keeping, legal.
"The prediction was based on, first of all, market volatility which we're experiencing at the moment; I think that's really apparent. I absolutely stand by my prediction."
Former Trump aide Steve Bannon eyes his own cryptocurrency
Former Chief Strategist for President Donald Trump Steve Bannon has thrown his weight behind cryptocurrencies. In an interview with the New York Times, he has not only been vocal about his belief in bitcoin but shared his interest in founding his own cryptocurrency.

Bannon wouldn't share any specific details about his plans but has reportedly met with cryptocurrency investors and hedge funds, where he has discussed the possibility of initial coin offerings (ICO) through his investment business Bannon & Company.
He has also expressed an interest in helping entrepreneurs, and even countries outside the US, to create their own cryptocurrencies, although these plans are very much in the early stages.
However, as the NYT highlights, Bannon's involvement in cryptocurrencies may do nothing to bring legitimacy to the field.

It states: "Mr. Bannon's involvement in cryptocurrencies has raised eyebrows among people trying to move the business toward the mainstream. They fear he will further cement the technology's reputation as a plaything of fringe elements."