Financial markets latest: Stocks slide as Covid surges and US aid talks drag on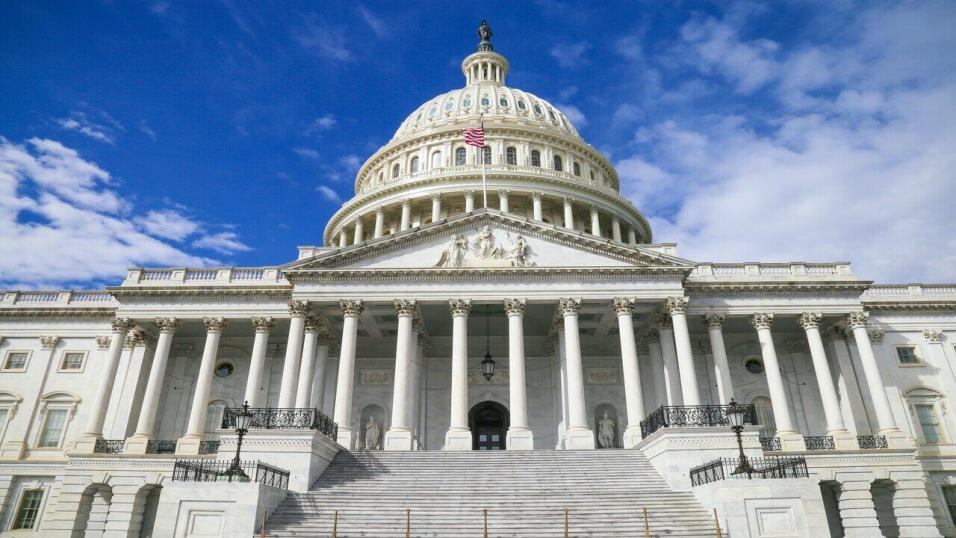 Economic aid negotiations continue in Washington
Prolonged economic aid talks in the US and rising Covid cases around the world have dragged stock markets lower. Tradefair brings you the latest financial market news...
We are better prepared to reach compromise on several priorities."

- Democrat spokesman Drew Hammill
Global shares have fallen as investors continue to grapple with uncertainty over the progress being made in economic stimulus negotiations in the US, combined with growth in Covid-19 cases in various regions.
Nancy Pelosi, the Democratic speaker of the House of Representatives, and Treasury secretary Steven Mnuchin have reportedly moved closer to agreeing a financial aid package this week. However, there is still serious doubt over the likelihood of legislation being passed before the presidential election on November 3.
The main Wall Street indices all closed lower on Wednesday (October 22), while European and Asian stock markets were down on Thursday.
Aid compromise coming?
Drew Hammill, Pelosi's spokesman, shared a series of posts on Twitter saying discussions between the speaker and Mnuchin on Wednesday had brought the two sides "closer to being able to put pen to paper to write legislation".
"We are better prepared to reach compromise on several priorities," he continued.
"Differences continue to be narrowed on health priorities, including language providing a national strategic testing and contract tracing plan, but more work needs to be done to ensure that schools are the safest places in America for children to learn."
Despite these signs of progress, many in Washington and in the financial services sector remain unconvinced that an agreement can be reached and implemented before the election.
Some Republicans have opposed the $2.2 trillion relief package Democrats are pushing for, even though Donald Trump himself has said he is willing to back an even larger sum.
Carlos Casanova, a senior economist at Union Bancaire Privee in Hong Kong, told Reuters: "Even if both sides do manage to reach an agreement, given the tight deadline ahead of the election it's unlikely that something like that would be able to go through the Senate smoothly."
Stocks stumble
The unpredictability of the stimulus negotiations dented investor sentiment on Wednesday, contributing to choppy trading on Wall Street.
Following a positive start to the morning session, the Dow Jones Industrial Average repeatedly dropped into negative territory throughout the day and eventually closed 0.35% lower.
The S&P 500 also failed to sustain its occasional gains and ended the day with a 0.2% loss, while the Nasdaq Composite was nearly 0.3% in the red at the close of trading.
Asian markets experienced similar struggles on Thursday, with the Asia Dow and Japan's Nikkei 225 both dropping by 0.7% and the Shanghai Composite slipping by almost 0.4%.
In Europe, Germany's DAX index and France's CAC 40 were both down by more than 0.5% towards the end of the morning session, while the FTSE 100 dropped by 0.4%.
'Fragile' recovery
Investors will have further economic uncertainty to contend with in the coming weeks, fuelled by the resurgent coronavirus pandemic and the US presidential election.
Many countries across Europe and elsewhere have been forced to introduce fresh restrictions in recent weeks to fight the second wave of the virus.
Rabobank strategist Piotr Matys told Reuters: "Some governments assumed the worst was over... but now the invisible enemy is hitting even harder and I am worried about the fragile economic recovery."
As far as the election is concerned, investors are attempting to weigh up how a result either way could influence economic policy and impact financial markets.
National polls suggest Democratic nominee Joe Biden has a strong lead over Trump, but the race looks tighter in key battleground states that could play a critical role in the final outcome.
According to JP Morgan asset management market strategist Hugh Gimber, the focus in financial markets at the moment is "absolutely on how a decisive win in this election can unlock fiscal stimulus".
He also stressed that investors need to treat next month's election with caution.
Wall Street futures suggested a negative opening on Thursday, with the Dow Jones expected to start about 50 points lower.
What is Tradefair?
Tradefair is Betfair's new spread betting service, offering trading on thousands of financial markets such as Gold, EUR/USD, FTSE 100 and Twitter. Whether you think prices are going up or down, Tradefair lets you take a view.
Check out our latest Special Offers

Please note: Our services include products that are traded on margin and carry a risk that you can lose more than your initial deposit. The products may not be suitable for everyone - ensure you fully understand the risks involved.
Discover the latest articles
Read past articles