Financial Markets Latest: US economy slips and slides amid surge in Covid-19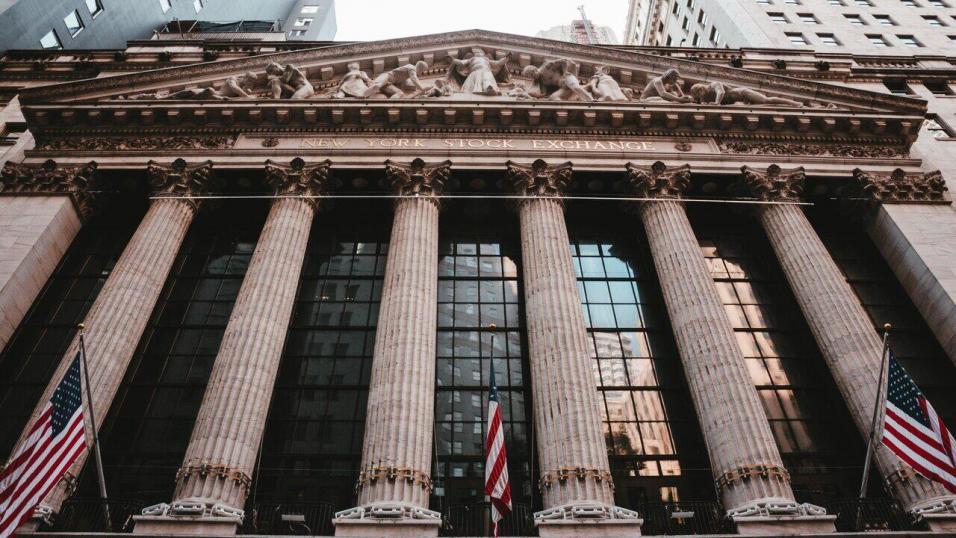 Stock values dropped in New York this week
Despite reports that a Covid-19 vaccine is more promising than originally thought, US stocks slipped as the pandemic continues to rage. Tradefair brings you the latest financial market news...
"We think that the cyclical recovery is going to come back but there are going to be some bumps along the road."

- Melda Mergen, Columbia Threadneedle Investments
Things looked to be promising on Wall Street earlier this week after Pfizer and BioNTech announced their vaccine against Covid-19 was even more effective than first thought.
However, this positivity proved to be short-lived after investors baulked at news of American infection rates spiking and potentially threatening the economy before the jab can be widely rolled out.
Positivity drains from markets
The Dow Jones Industrial Average closed down 1.16% yesterday (November 18), while the Nasdaq Composite slipped 0.82% and the S&P 500 also dropped almost 1.2% at the close of trading.
US futures and stocks both fell as authorities brought in tougher restrictions on civil liberties to curb the spread of the disease, with the dollar advancing slightly as a result.
Major indexes across the country had lifted close to all-time highs after Pfizer said its vaccine was 95% effective in a late-stage trial and that it hoped to get it to vulnerable populations early in 2021.
Furthermore, data from ongoing phase three testing suggests it works in all ages and ethnicities, but is 94% effective in over-65s, the age group most vulnerable to serious illness and death from Covid infection.
However, later in the afternoon New York City announced it would be closing schools and resorting to online learning in a bid to halt the spread of the virus, making it one of many locations to bring in stronger restrictions.
Mayor Bill de Blasio made the decision after the city hit a 3% positive testing rate threshold based on a seven-day average, leading to fears it's facing a second wave after becoming the global epicentre of the pandemic in the spring.
Spike in cases of Covid-19
According to the Covid Tracking Project, hospitalisations as a result of the infection are now close to 77,000 nationwide and a quarter of a million Americans have died from the disease.
Johns Hopkins University showed there were nearly 162,000 new cases on Tuesday (November 17) alone, with the daily death toll of 1,707 representing a six-month high.
Michigan is one state already in full lockdown as cases there hit levels up to 150% higher than just two weeks ago. The Midwest is the worst-hit region in terms of cases per capita.
Economic response
Boeing shares had surged after the Federal Aviation Administration approved its 737 Max for flight again following a 20-month grounding, but they fell 3.2% by close of play given renewed concerns for the travel industry.
Bitcoin was a big winner, going above $18,000 and leaving analysts wondering if it will clear $20,000 for the first time ever.
Target was also up 2.34%, which it attributed to new shopping habits caused by the pandemic leading to a boost in market share. The retailer said shoppers were buying more goods on fewer visits, but were also heavily using services such as click and collect.
The Nasdaq proved largely disappointing, although Zoom was a notable exception as it spiked off the back of suggestions that more people may again resort to teleconferencing to work and learn.
Experts explained that the magic bullet of a vaccine isn't coming quickly enough to temper fears about potential economic hardship this winter.
Alicia Levine, chief strategist at BNY Investment Management, told CNBC's Closing Bell: "This is the perfect day that describes what we're calling the 'Covid air pocket'. We have a linearity issue, which is that you can't get there from here without going through a lot of bad news and some slowdown in the real economy."
"We think that the cyclical recovery is going to come back but there are going to be some bumps along the road," Columbia Threadneedle Investments' Melda Mergen told Bloomberg TV.
Elsewhere in the world, European stocks opened lower this morning (November 19), with the Stoxx 600 dropping 0.7% and the FTSE 100 losing just over 1%.
The CAC 40 in Paris fell 0.88% and Japan's Nikkei 225 lost 0.36%
What is Tradefair?
Tradefair is Betfair's new spread betting service, offering trading on thousands of financial markets such as Gold, EUR/USD, FTSE 100 and Twitter. Whether you think prices are going up or down, Tradefair lets you take a view.
Check out our latest Special Offers

Please note: Our services include products that are traded on margin and carry a risk that you can lose more than your initial deposit. The products may not be suitable for everyone - ensure you fully understand the risks involved.
Discover the latest articles
Read past articles