Financial Markets Latest: FTSE set for record gains as investors look to life post-Covid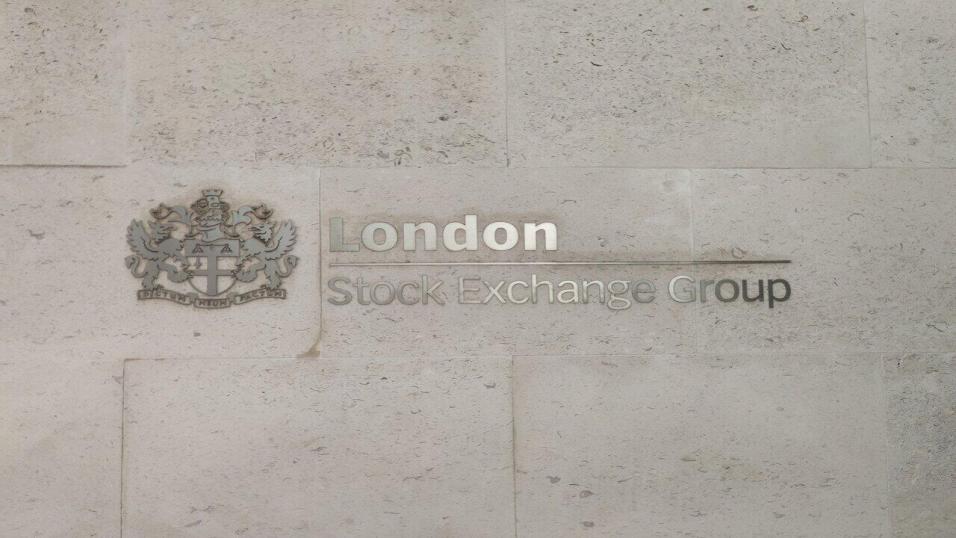 London's FTSE 100 has enjoyed a strong November
Investors are hopeful that Covid-19 vaccines will be rolled out soon and negotiators can make headway on Brexit. Tradefair brings you the latest financial market news...
"Early stage [vaccine] trials are all about safety and the safety data we have seen has been very robust."

- Helen Fletcher, London School of Hygiene and Tropical Medicine
The FTSE 100 in London is set to post its biggest ever monthly gain for November 2020 as optimism around a widespread rollout of Covid-19 vaccines continues and investors look ahead to a future outside the European Union.
With a day of trading to go, the index has already gained more than 14%, taking it close to the record of 14.4% set back in January 1989.
This came despite a dip of 0.4% early on, with the FTSE recovering to open up 0.3% on Monday (November 30) and climbing even further to plus 0.5% barely an hour later.
Winners and losers
The big winners were Lloyds Banking Group - which gained 1.5% after naming a new chief executive - and Pets at Home Group Plc, which increased 1.4% after announcing the purchase of veterinary telehealth provider The Vet Connection for £15 million to enhance its digital capabilities.
Shares in JD Sports also leapt a whopping 6% in early trading after it was suggested a proposed takeover of Debenhams will probably not go ahead due to the Arcadia crisis.
This links neatly in with the biggest loser, with Arcadia Group likely to file for insolvency as early as today, putting thousands of jobs at risk and finishing off brands like Topshop.
BP Plc and Royal Dutch Shell also declined as OPEC decides whether to extend large oil output cuts, and UK telecoms firms are projected to slide lower after the government brought forward its deadline for removing Huawei equipment from the UK's 5G infrastructure.
Although the FTSE's figures are likely to decrease slightly as investors await the awakening of Wall Street following the Thanksgiving holiday, sentiment still seems to be buoyant as analysts pin their hopes on Covid vaccines giving a much-needed jolt to next year's economic recovery.
Vaccines imminent?
It was revealed yesterday that Britain hopes to launch its most ambitious vaccination programme ever within days, making it one of the first nations in the world to start protecting its people from the virus that has claimed more than 58,000 lives.
In excess of 350 million doses of vaccines from seven producers have been secured, including 100 million doses of the Oxford/AstraZeneca vaccine.
The Guardian and the Financial Times have both reported that should all the products receive approval as expected, hospitals and other distribution centres could start receiving doses for patients as early as December 7.
Despite some criticism of Oxford University for apparent confusion over dosage, professor of immunology at London School of Hygiene and Tropical Medicine Helen Fletcher said the development of working vaccines remains a remarkable achievement for science.
"It's not surprising if some manufacturing issues were still being ironed out when they started clinical trials, but early stage trials are all about safety and the safety data we have seen has been very robust," she added.
Sentiment on the economic markets was lifted further by a study from Imperial College London that showed Covid-19 infections decreased by 30% following lockdown coming into effect on November 5.
This builds on SAGE's research suggesting the UK's R rate is now down as low as 0.9 and may provide kudos to prime minister Boris Johnson as he faces a potential rebellion from his own MPs over the incoming tier system.
Brexit finished off at last?
Elsewhere, there was even rare positive news over Brexit as talks on a permanent trade deal enter their final stages ahead of the transition period ending at the close of next month.
Foreign secretary Dominic Raab said this will be a "very significant" week, while developed markets economist at ING in London, James Smith, commented: "The expectation in markets is that there will be a deal."
In Europe, the Dax was down 0.36% and the CAC 40 was down 0.06%, while Japan's Nikkei 225 slipped 0.4%. In America, the Dow Jones closed up 0.13% on Friday, the Nasdaq climbed higher at 0.92% and the S&P 500 was up 0.24%.
What is Tradefair?
Tradefair is Betfair's new spread betting service, offering trading on thousands of financial markets such as Gold, EUR/USD, FTSE 100 and Twitter. Whether you think prices are going up or down, Tradefair lets you take a view.
Check out our latest Special Offers

Please note: Our services include products that are traded on margin and carry a risk that you can lose more than your initial deposit. The products may not be suitable for everyone - ensure you fully understand the risks involved.
Discover the latest articles
Read past articles