Financial markets latest: European markets rise despite tighter lockdown rules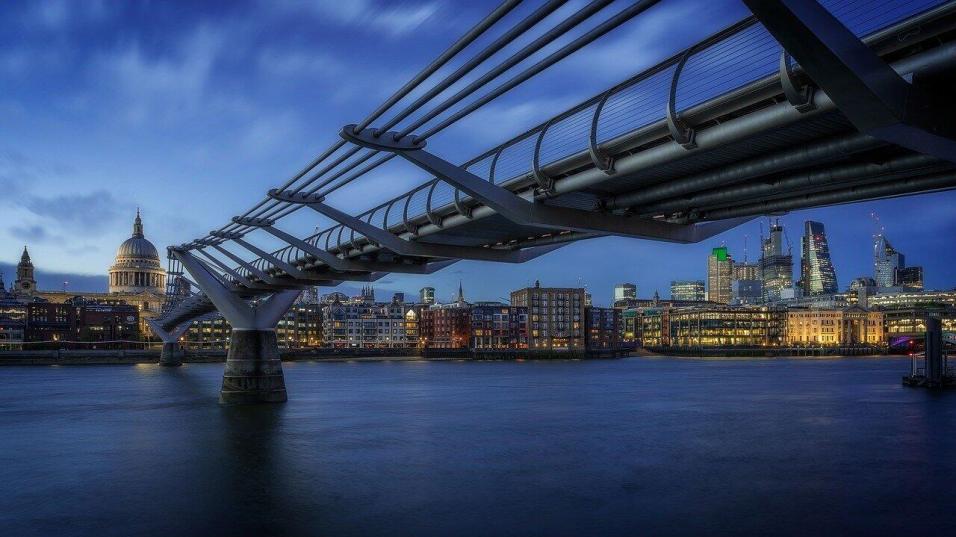 Stocks rose in London despite looming lockdown restrictions
European shares started November on a positive footing, despite the UK introducing new Covid lockdown restrictions. Tradefair brings you the latest financial market news...
"Europe is facing up to a harsh winter ahead."

- Deutsche Bank strategist Jim Reid
The FTSE 100 and other key European stock markets gained value on Monday morning (November 2), recovering some of the losses registered last week despite the introduction of new coronavirus restrictions across the continent.
Boris Johnson was the latest world leader to announce tighter rules over the weekend, which are due to come into effect in England on November 5 and remain in place until December 2 at the earliest.
Trends on financial markets this week will also be influenced by the outcome of Tuesday's presidential election in the US.
Europe regains some ground
Following a brief dip into the red at the open on Monday, the FTSE staged a steady recovery throughout the morning and was 1.2% up towards the end of the session.
Germany and France witnessed even stronger increases, with the DAX index gaining just over 2% and the CAC 40 rising by 1.9%.
This marked a welcome return to growth for these three indices, all of which posted significant losses last week. The DAX tumbled by 8.6% between October 23 and October 30, while the CAC 40 dropped by 6.4% over the same period.
European markets are set to be severely tested by a "harsh winter ahead", Deutsche Bank strategist Jim Reid noted.
"The question to be asked to all the European countries is can they come out of these measures in some form towards the end of November/early December as is hoped, or will they be extended further," he said in a note cited by Reuters.
In the UK, there will be further economic challenges and uncertainty this month as businesses come to terms with new Covid restrictions due to come into force this week.
'No alternative'
Johnson gave a press conference over the weekend announcing the new rules, which include:
The closure of pubs, restaurants, non-essential shops and leisure venues

A ban on households mixing indoors or in private gardens, with the exception of support bubbles

People being told to stay at home and only leave for specific reasons, such as education and work

The prime minister is set to warn MPs later today that, without these restrictions, Covid-19 deaths could be twice as high over the winter period as they were during the first wave of the pandemic in the spring.

Johnson is due to give a parliamentary statement saying: "Faced with these latest figures, there is no alternative but to take further action at a national level."

He is also expected to defend the government's previous policy of trying to control the pandemic with local measures, while acknowledging that some MPs believe a nationwide lockdown should have been introduced earlier.

MPs will vote on the new proposals on Wednesday. Labour is expected to back the measures and has criticised the government for delaying national action.
All eyes on the election
A second lockdown in England isn't the only major event that will have an impact on financial markets this week, with the outcome of the US election likely to overshadow all other news.
Democratic nominee Joe Biden has long held a comfortable lead over his Republican opponent Donald Trump in national opinion polls and on the Betfair Exchange. However, the race in key swing states, which will prove crucial to the final result, is close enough to suggest that a Biden win is far from certain.
Strategists at UniCredit commented: "Given the likelihood that the outcome of the presidential election will be unclear on Wednesday, and possibly for much longer, volatility could easily pick up and it might become a severe rollercoaster ride."
The main Wall Street indices all posted losses last week, with the Dow Jones Industrial Average down by 4.2% over the course of the week and the S&P 500 dropping by 3.8%. The tech-heavy Nasdaq Composite fell by more than 2.2% on Friday alone.
Futures pointed to a positive opening on Monday, however, with the Dow expected to start 1.7% higher and the S&P 500 set to gain nearly 1.5%.
What is Tradefair?
Tradefair is Betfair's new spread betting service, offering trading on thousands of financial markets such as Gold, EUR/USD, FTSE 100 and Twitter. Whether you think prices are going up or down, Tradefair lets you take a view.
Check out our latest Special Offers

Please note: Our services include products that are traded on margin and carry a risk that you can lose more than your initial deposit. The products may not be suitable for everyone - ensure you fully understand the risks involved.
Discover the latest articles
Read past articles