Financial Markets Latest: FTSE sees strong week as Covid vaccine gets green light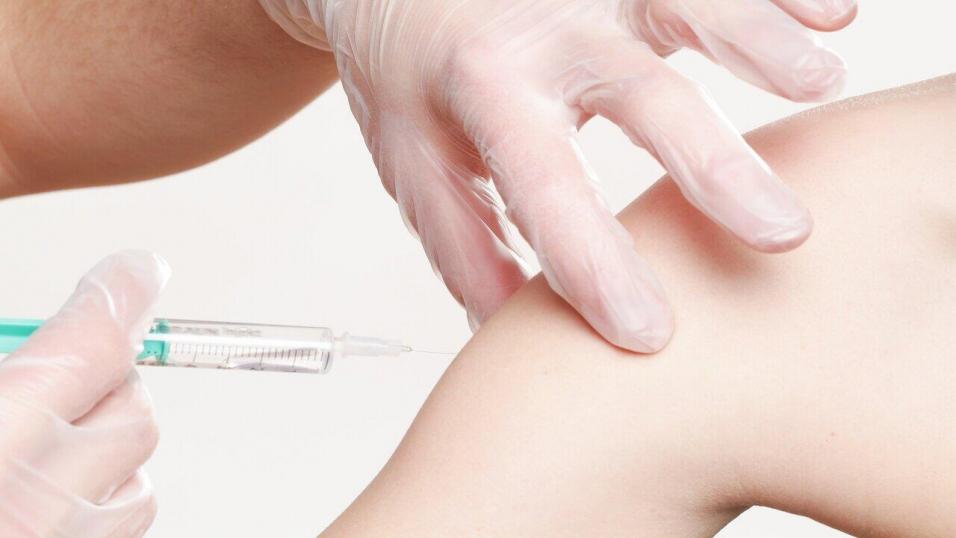 The UK's Covid vaccine rollout is getting underway
Significant steps towards a mass Covid-19 vaccine rollout in the UK boosted the FTSE 100 this week. Tradefair brings you the latest financial market news...
"I am a lot more optimistic about equity markets than I was a month ago."

- Michael Hewson, chief market analyst at CMC Markets
The FTSE 100 this week climbed to its highest level since June, after the UK became the first country in the world to approve the Pfizer/BioNTech coronavirus vaccine for public rollout.
Prime minister Boris Johnson said the protection offered by vaccines will "allow us to reclaim our lives and get the economy moving again". However, he also warned that the mass vaccination programme poses a huge logistical challenge and urged people to stick to local restrictions in their area.
Elsewhere, there were records broken on Wall Street this week, with the S&P 500 closing at an all-time high yesterday (Wednesday December 2).
Renewed confidence
The FTSE's rise to a six-month high of 6,475 points on Wednesday was fuelled by optimism around the Pfizer vaccine, which gained safety approval from the Medicines and Healthcare products Regulatory Agency.
Some 800,000 doses are already on their way to the UK. The first jabs will be given to the most at-risk groups, including care home residents and staff, those over the age of 80 and frontline health workers.
Health secretary Matt Hancock said: "I'm confident now, with the news today, that from spring, from Easter onwards, things are going to be better. And we're going to have a summer next year that everybody can enjoy."
However, the prime minister warned the public not to get "carried away with over-optimism" or to fall into the "naive belief that our struggle is over".
Discussing the impact of the vaccine news on trading, Michael Hewson, chief market analyst at CMC Markets, told Reuters: "The UK stole a march on the rest of Europe and we had a little bit of a feel-good factor yesterday. I am a lot more optimistic about equity markets than I was a month ago."
London's blue chip share index was fairly flat this morning, while other European markets were also subdued.
Lingering uncertainty
Europe's key markets enjoyed significant gains throughout November, with France's CAC 40 rising by nearly 18% over the course of the month. This week, the index hovered close to its highest level since February.
In Germany, the DAX followed a similar pattern, gaining nearly 13% in November to reach its highest point for nine months.
Both indices were down by around 0.4% this morning, however, as traders reckoned with ongoing uncertainty around Europe's economic recovery and lingering questions about a UK-EU trade deal being finalised before the Brexit transition period ends on December 31.
Ireland's foreign minister Simon Coveney struck a positive tone on the latest talks between London and Brussels, expressing optimism that a deal can be reached in the coming days.
"There's a good chance we can get a deal across the line in the next few days," he told Ireland's Newstalk radio. "We are in the space of days not weeks."
US stocks rise despite Covid surge
Across the Atlantic, it has been another positive week on Wall Street, with the S&P 500 gaining just over 1% on Tuesday and 0.2% yesterday.
The Dow Jones Industrial Average has also climbed to record highs, consistently hovering around the 30,000-point mark in recent weeks.
Donald Trump described 30,000 as a "sacred number" for the Dow.
"Nobody thought they'd ever see it," he said in a 90-second press conference during which he didn't take questions from reporters. "That's the 48th time we have broken records during the Trump administration."
The recent highs on Wall Street have come despite unprecedented numbers of Covid infections and hospitalisations across the US. New cases rose by a record 195,695 on Wednesday and the daily death toll of 2,733 was also close to a new high. The number of people in hospital with the virus passed 100,000 for the first time.
Robert Redfield, director of the Centers for Disease Control and Prevention, warned: "The reality is that December, January and February are going to be the most difficult time in the public health history of this nation."
What is Tradefair?
Tradefair is Betfair's new spread betting service, offering trading on thousands of financial markets such as Gold, EUR/USD, FTSE 100 and Twitter. Whether you think prices are going up or down, Tradefair lets you take a view.
Check out our latest Special Offers

Please note: Our services include products that are traded on margin and carry a risk that you can lose more than your initial deposit. The products may not be suitable for everyone - ensure you fully understand the risks involved.
Discover the latest articles
Read past articles