Financial Markets Latest: European shares rise on vaccine hopes and China growth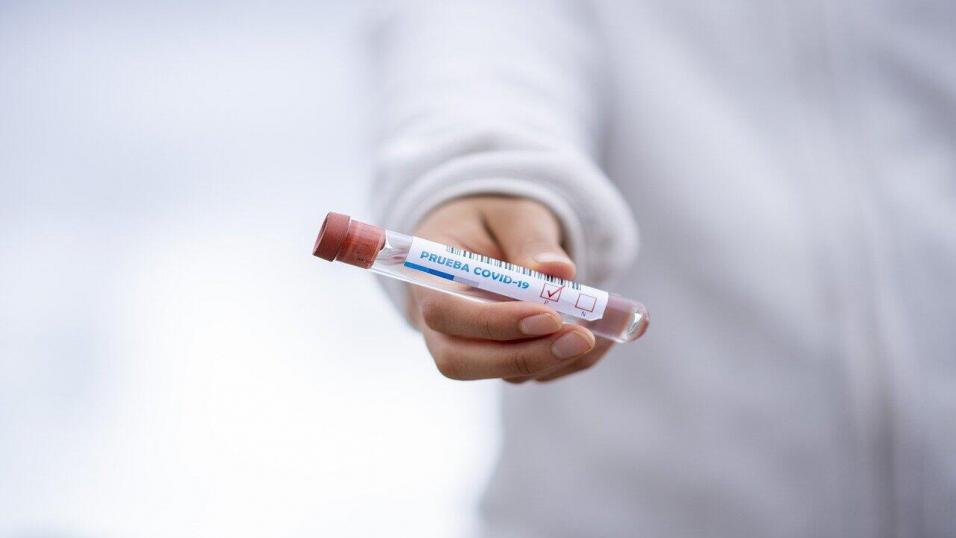 Hopes for a Covid vaccine have boosted stock markets
European stocks have made a positive start to the week, with investors taking confidence from progress towards a Covid vaccine and economic growth in China. Tradefair brings you the latest financial market news...
"I think in the first quarter of next year we will have vaccines - will have more than one vaccine."

Sir Jeremy Farrar, SAGE member
Optimism over the development of potential vaccines for Covid-19 and the ongoing economic recovery in China - the country where the pandemic originated - boosted European stock markets at the start of the week.
Experts have expressed confidence that more than one vaccine will be available within the next three to six months.
The Chinese economy slumped at the start of the year as the coronavirus outbreak forced widespread industry shutdowns, but expanded by 4.9% between July and September, compared to a year earlier.
Europe opens higher
These positive developments helped France's CAC 40 make a strong start to the day on Monday (October 19), with a gain of 0.8% at the open. However, there was a temporary halt in trading due to a technical issue that hit all Euronext markets, including indices in France, Belgium, the Netherlands and Portugal.
In Germany, the DAX index made early gains of more than 0.7%, before dropping off slightly to go into the final hour of the session around 0.2% up.
A similar pattern emerged in the UK, where the FTSE 100 saw an early jump but trended downwards throughout the morning. London's blue chip index was largely flat going into the afternoon.
Investor sentiment in Britain continues to be influenced by Brexit, as well as the potential economic impact of localised coronavirus restrictions.
Cabinet office minister Michael Gove said over the weekend that the door is "still ajar" for London and Brussels to continue their negotiations on a post-Brexit trade deal, but only if the EU is willing to change its position on certain key issues.
Vaccine optimism
Concerns across Europe over the potential economic impact of a no-deal Brexit could be mitigated by progress towards a vaccine for Covid-19.
There was encouraging news on that front over the weekend, with the Mail on Sunday reporting that US pharmaceutical giant Pfizer had already manufactured hundreds of thousands of doses of the drug it's developing to inoculate people against the virus.
Stockpiling is taking place ahead of a potential worldwide rollout if clinical trials and regulatory checks confirm the vaccine is safe and effective.
Pfizer UK boss Ben Osborn told the paper: "It was great to see the first vial coming off the manufacturing line. It just brought a tremendous smile to my face to see all of this work actually result in a product."
Meanwhile, a UK government scientific adviser expressed confidence that at least one vaccine will be available by early next year.
Sir Jeremy Farrar, who sits on the Scientific Advisory Group for Emergencies, told Sky News: "I think in the first quarter of next year we will have vaccines - will have more than one vaccine."
He said the UK has a portfolio of potential options, but also stressed it is unlikely that jabs will be administered before Christmas, which he warned "will be tough this year".
China's recovery continues
The Covid pandemic has affected economies all over the world, including China, where the outbreak began late last year.
China's economy shrank by 6.8% in the first quarter of 2020, amid the enforced closure of factories and manufacturing plants. It was the first time the country recorded a contraction in GDP since it began collecting quarterly data in 1992.
However, year-on-year growth of 4.9% between July and September indicated a strong recovery in the world's second-largest economy, even though the figure was lower than the 5.2% predicted by economists.
Yoshikiyo Shimamine, chief economist at the Dai-Ichi Life Research Institute in Tokyo, said: "China's economy remains on the recovery path, driven by a rebound in exports. But we cannot say it has completely shaken off the drag caused by the coronavirus."
Asian stock markets were generally positive on Monday, with the Asia Dow (+1.3%), Japan's Nikkei 225 (+1.1%) and Hong Kong's Hang Seng Index (0.6%) all closing higher.
The Shanghai Composite Index, however, was down by 0.7%.
What is Tradefair?
Tradefair is Betfair's new spread betting service, offering trading on thousands of financial markets such as Gold, EUR/USD, FTSE 100 and Twitter. Whether you think prices are going up or down, Tradefair lets you take a view.
Check out our latest Special Offers

Please note: Our services include products that are traded on margin and carry a risk that you can lose more than your initial deposit. The products may not be suitable for everyone - ensure you fully understand the risks involved.
Discover the latest articles
Read past articles