Financial Markets Latest: US stocks continue rollercoaster ride amid latest Covid surge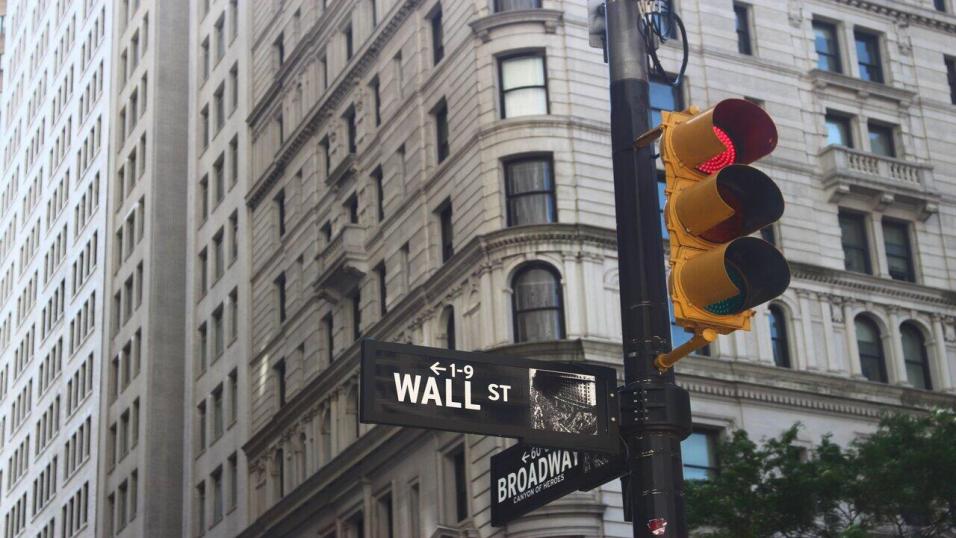 Wall Street has seen mixed fortunes
The Dow Jones reached a record high, but sentiment suffered again as another wave of coronavirus battered the nation. Tradefair brings you the latest financial market news...
"There's a reality setting in that while the vaccine will start being distributed fairly quickly, the virus isn't going away quickly."

- Tim Ghriskey, Inverness Counsel
Some of the shine was taken off a record rally for the Dow Jones Industrial Average this week as the US headed into the annual Thanksgiving holidays.
The Dow fell almost 0.6% at the close on Wednesday (November 25), while the S&P 500 lost nearly 0.2% based on a surge in cases of Covid-19 across the nation and fears of widespread job losses.
Only the Nasdaq Composite showed resilience against the decline, climbing 0.47% as companies once again enjoyed the reliance on stay-at-home technologies such as conferencing software.
For instance, shares of meeting facilitator Slack climbed a staggering 37% amid reports Salesforce is in line to buy it out, while Tesla was up 3.4%.
Conversely, energy was the worst-performing sector and slipped 2.4% altogether, although there was a late rally in oil prices based on hopes that an eventual vaccine against Covid-19 will boost demand for fuel again.
Stock markets in the US will be closed today (November 26) for Thanksgiving Day and will also shutter early tomorrow for Black Friday.
Rollercoaster ride
The economy had been riding another wave of jubilation earlier this week, with the Dow rallying by more than 400 points to rise above 30,000 on Tuesday after AstraZeneca announced it had a new vaccine ready for regulators to approve.
More good news came after it was revealed that Donald Trump's administration had opened up federal resources to president-elect Joe Biden, providing the closest thing to a concession of defeat the current president has allowed so far.
Additional political security was felt by investors after analysts tipped Janet Yellen to become America's first female Treasury secretary. She was once leader of the Federal Reserve and gained widespread respect during this time based on her policies.
However, in a similar trend to that seen over the past few weeks, the markets couldn't hold on to this euphoria as another wave of coronavirus infections swept the country.
US hospitalisations are continuing to set records, while new cases reached 142,732 for the day on Sunday, according to Johns Hopkins University.
With total cumulative cases now exceeding 12.2 million and 256,782 people having died from the disease, more and more counties and states are considering tightening their restrictions on movement.
Bans being considered
The Centers for Disease Control and Prevention spoke out last week to urge Americans to stay at home for Thanksgiving, but this appears to have largely fallen on deaf ears as records showed a surge in visitor numbers at airports ahead of the holiday.
Furthermore, more Americans were shown to have visited shopping malls this past weekend in a panicked attempt to do Christmas shopping before potential lockdowns.
The New York City borough of Staten Island is one of those suggesting non-essential shops may soon be closed and mass gatherings banned to try to curb the spread of the virus.
Chief investment strategist at Inverness Counsel in New York Tim Ghriskey told Reuters the markets are still feeling the effects of a struggle between coronavirus and the coming vaccines.
"There's a reality setting in that while the vaccine will start being distributed fairly quickly, the virus isn't going away quickly and therefore the timeline for economic improvement is getting pushed out," he said.
Gloomy time for jobs
Another blow was dealt by a second consecutive week of increasing claims for joblessness, with government figures showing 778,000 people had filed for unemployment benefits last week.
This was considerably higher than the figure originally forecast and shows the devastation being wreaked by the virus on the labour market as consumers stay away from public places and the government enforces business closures.
Nevertheless, there is still some optimism, with a recent poll by Reuters suggesting the S&P 500 could gain 9% between now and the end of next year, as well as being in line for its best ever November this year.
Elsewhere in the world, the Stoxx 600 in Europe climbed 0.2% higher, the FTSE 100 had declined nearly 0.3% at the start of trading today and Japan's Nikkei 225 closed up 0.9%.
The Hang Seng went up 0.2%, while the CAC 40 in Paris and the Dax were both up by just 0.05%.
What is Tradefair?
Tradefair is Betfair's new spread betting service, offering trading on thousands of financial markets such as Gold, EUR/USD, FTSE 100 and Twitter. Whether you think prices are going up or down, Tradefair lets you take a view.
Check out our latest Special Offers

Please note: Our services include products that are traded on margin and carry a risk that you can lose more than your initial deposit. The products may not be suitable for everyone - ensure you fully understand the risks involved.
Discover the latest articles
Read past articles