Financial Markets Latest: European shares drop as Brexit talks drag on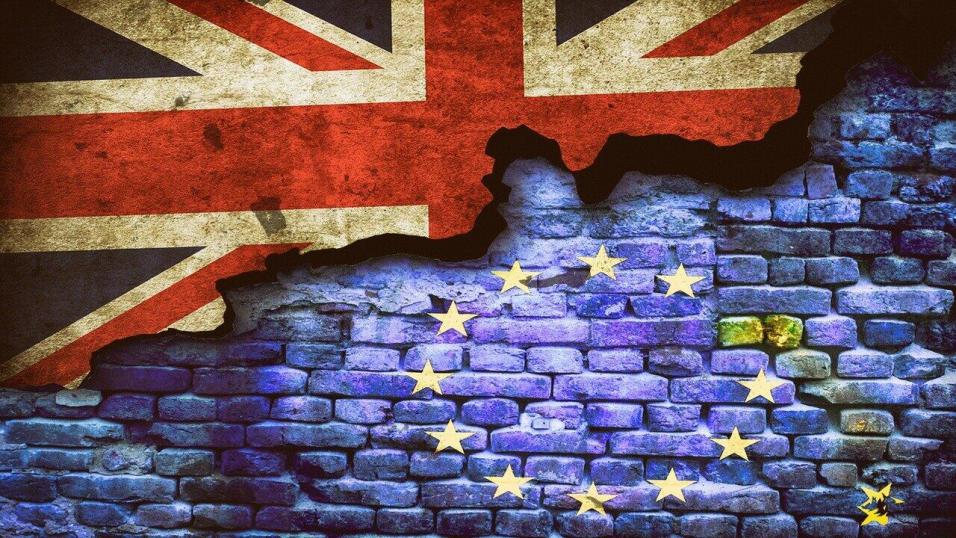 Brexit remains unresolved
European shares fell at the open on Monday morning as Brexit negotiations continued with no clear signs of a breakthrough. Tradefair brings you the latest financial market news...
"At the moment these negotiations seem stalled."

- Irish foreign minister Simon Coveney
Brexit negotiations will continue today (Monday December 7) as London and Brussels press on with last-ditch efforts to finalise a trade deal before the UK fully withdraws from the European Union on January 1 2021.
The UK left the EU in January this year, but has continued to follow the bloc's rules on business, travel and trade since then. This transition period ends on December 31, meaning the two sides have just a few weeks to reach an agreement that will avoid the disruption of a no-deal Brexit.
With a breakthrough still proving elusive despite further talks over the weekend, key European stock indices including Germany's DAX and France's CAC 40 opened lower this morning.
Brexit barriers
In a joint statement released on Saturday, UK prime minister Boris Johnson and European Commission president Ursula von der Leyen said there has been "progress achieved in many areas", but "significant differences" remain on three key issues:
The establishment of a 'level playing field' to ensure businesses in one country don't have an unfair advantage over their competitors in other nations

Governance

Fisheries


Johnson and Von der Leyen are due to speak again this evening to review the latest developments in the talks.

There were some suggestions from EU sources on Sunday evening that a breakthrough had been made on the issue of fishing, but this was refuted by Downing Street. Irish foreign minister Simon Coveney also said this claim was not "borne out by the facts".

Speaking to RTE news, Coveney said the latest update from EU chief negotiator Michel Barnier was "very downbeat" and Barnier was "very cautious about the ability to make progress today".

"Unfortunately I'd like to be giving more positive news but at the moment these negotiations seem stalled. The barriers to progress are still very much in place," he added.

Foreign Office minister James Cleverly told the BBC the UK would continue to engage in talks "for as long as we have available time or until we get an agreement".

He stressed there is "still time" and discussions with the EU "often go to the last minute of the last day".
Markets sluggish
The relatively gloomy outlook on the negotiations was reflected on European stock markets, with the CAC 40 dropping by more than 1% at the open. It remained more than 0.6% down at the start of the afternoon trading session.
In Germany, the DAX followed a similar pattern, falling by up to 0.8% over the course of the morning.
It was a slightly more positive picture in the UK, with the FTSE 100 seeing early losses of more than 0.4% but recovering to end the morning session up nearly 0.4%.
Despite the apparent lack of progress in the talks, market commentators said it was positive that the two sides are "still at the table" and "are not resorting to a high-level blame game".
"We continue to see a 75% chance of such an outcome," said economists at Berenberg Bank, according to MarketWatch.
Global records
Elsewhere, Asian markets dropped off record highs to close lower on Monday. Japan's Nikkei 225 (-0.76%), the Shanghai Composite (-0.81%) and Hong Kong's Hang Seng Index (-1.23%) all ended the day in the red.
This followed a Reuters report suggesting that the US is preparing to place sanctions on some Chinese officials, which highlighted ongoing geopolitical tensions between the two countries.
Wall Street enjoyed a positive day on Friday, with the Dow Jones Industrial Average and the S&P 500 both rising by around 0.8%, taking the latter to a new high. The Nasdaq Composite also set new records, fuelled by optimism around the rollout of a coronavirus vaccine, ending the week with a 0.7% gain.
Stock futures indicated a negative opening in the US today, with the Dow expected to see a loss of more than 100 points.
What is Tradefair?
Tradefair is Betfair's new spread betting service, offering trading on thousands of financial markets such as Gold, EUR/USD, FTSE 100 and Twitter. Whether you think prices are going up or down, Tradefair lets you take a view.
Check out our latest Special Offers

Please note: Our services include products that are traded on margin and carry a risk that you can lose more than your initial deposit. The products may not be suitable for everyone - ensure you fully understand the risks involved.
Discover the latest articles
Read past articles