Ed Hawkins: Warning... this is not an England resurgence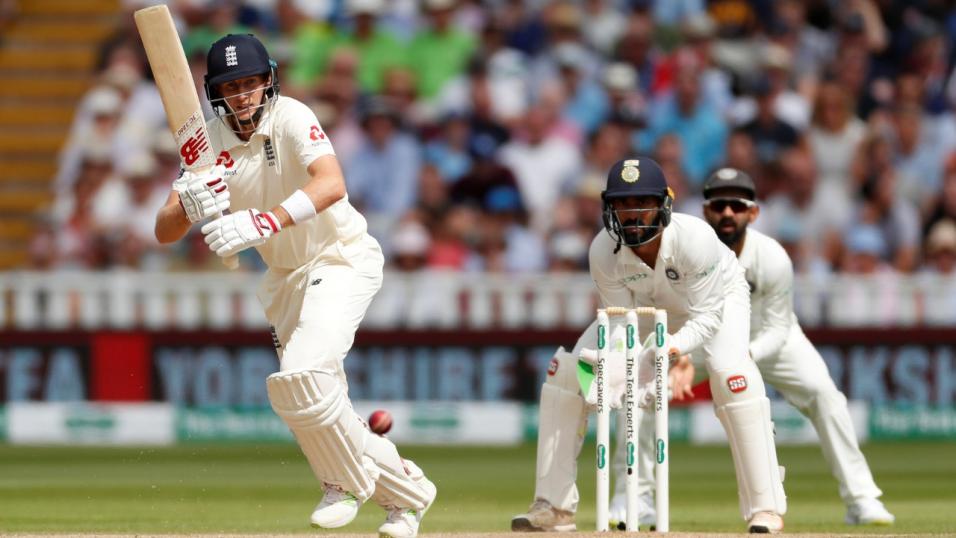 Root was bullish
Our cricket correspondent urges calm after England's win Galle and reckons that status quo will remain
"Instead of wondering what we have learnt, it is a comfort rug to have what we know reinforced"
Win the toss, win the game
England have won a Test match away from home for the first time since beating Bangladesh in October 2016. Long time. To jog the memory at the passage of time, it occurred just after video had been released of the unelected Donald Trump boasting about kissing and groping women without consent. What does this two-year hiatus tell us about personality traits?
In Trump's case nothing much has changed. He remains unreliable at home and abroad. England's cricketers have remained the latter and there will be a fervent hope in the shires that victory in Galle on Friday morning is the start of them turning over a new leaf. Don't bet on it.
To be blunt, England won in Galle because they won the toss and batted first, making use of a pitch which assisted the spinners with each passing session. Had Sri Lanka won the toss and batted, they would have certainly lost. And this page would have been filled with words about the ubiquitous media overreaction to another defeat on foreign soil.
Just like every other Test team in the world, England need a bit of help from conditions when they travel. They had that in Chittagong when batting first on a Bunsen burner, winning by 22 runs with Bangladesh chasing 263. They didn't in Dhaka in the very next game when Bangladesh batted first. England were bowled out for 164 chasing 273.
If England win the toss in Kandy and Colombo, venues for the second and third Tests respectively, they will probably win three-zip. And their tumultuous travel history will be considered just that. But lose the toss in both of those and they could suffer another series defeat.
Marking progress then is hard. But does that matter? It would suit the majority of punters very nicely if England's - and every other team's - personality characteristics remained the same. And to be fair there's a good chance of that. England have never been consistent winners in Asia. Just like Sri Lanka have never been consistent winners in England.
Don't be fooled by hyperbole
Likewise the importance of the toss in the modern game. This is something we analysed in the summer in England's flattering victory of India. With short tours, T20 eroding techniques and drawn Tests almost obsolete, the flip appears to have never been more important. Batting first on a wicket which will crumble is a reducer.
So instead of wondering what we have learnt, it is a comfort rug to have what we know reinforced. It's worth banging that drum again and again because in an era when one set of statistics can contradict another, inaccurate weather forecasts, team news and other distractions can make us lose focus. Stick to what we know.
An example? Okay, here's Joe Root basking in the glory. "We had so many different options. It's great to see the lads really dovetail and complement each other. There were times when the seamers might not get the praise they deserve, but they built a lot of pressure."
He makes England sound like world beaters, doesn't he? Options. Working as a team. Building pressure. There was more stuff about having plans that worked, dominating from lunch on day one and game-changers. We don't expect him to say anything else. But don't listen to it.
If you do, you might have a wobble at the toss at Kandy next week. England are [2.12] at the moment. That is a good price if they are batting first (even if they haven't won back-to-back away Tests since the 2010-11 Ashes). If they are not it is terrible. Sri Lanka are currently [3.0] and the draw is [3.2] (insert here usual caveats about immature market blah blah).
Hell, we can make a case for the hosts right here, right now. If we believe the Test is a toss game (essentially a fifty-fifty call), then it's basics to recognise the inflated team as the value, whether it be Sri Lanka, England or a Mickey Mouse Select XI. We'll still wait for the flip, though.
There have been only six Tests played at the Pallekele International Stadium. The last two results suggest to be on the chaser would be reckless. Sri Lanka, batting first, beat Australia despite being bowled out for 117 on day one in 2016. Last year India won by an innings after posting 487.
Pitches, like teams and like US Presidents, don't often change their spots either.