Hawk Eye on Sri Lanka v England: Buttler to blaze away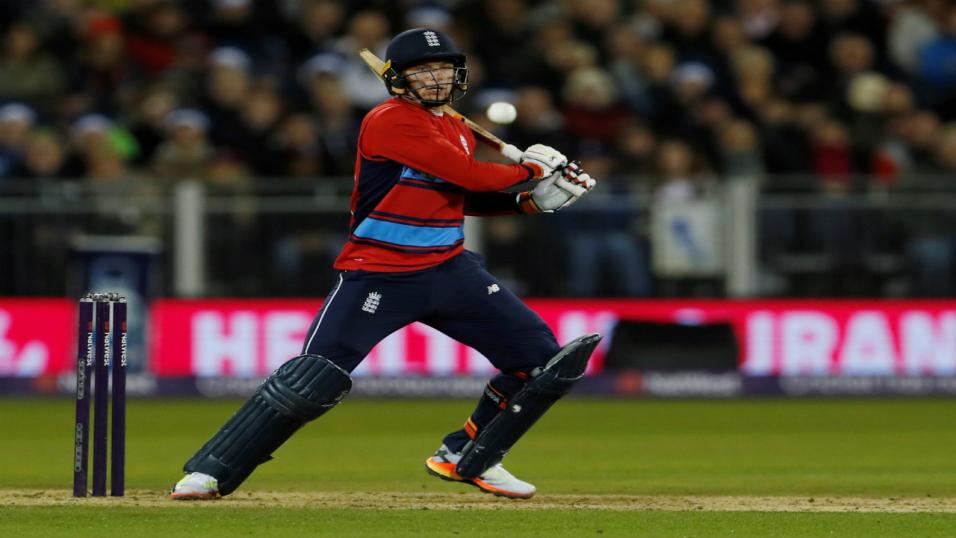 Bet Buttler
Ed Hawkins analyses the England opener's chances of a top-bat effort in the one-off T20...
"Buttler will be hoping to make amends at the RPS in Colombo on Saturday when he opens the batting alongside Jason Roy"
Sri Lanka v England
Saturday 27 October, 14:30
Live on Sky Sports
Terrific record
Jos Buttler has been a bit of a forgotten man on England's tour to Sri Lanka. He has batted only twice, facing 28 balls. He made 28 runs in one innings and a duck in the other. Perhaps most distressing was the hammering England took in the fifth ODI under his stewardship, which is discussed in-depth here in our main preview.
Buttler will be hoping to make amends at the RPS in Colombo on Saturday when he opens the batting alongside Jason Roy. We hope he doesn't feel anxious or that he 'owes the team' something. We want him to bat with freedom. Any tightness from Buttler, and he has suffered from anxiety in the past, and our wager will go down.
We want to bet Buttler at 5/2 to be top England runscorer. The Lancashire player has opened five times for England. Three times he has top scored. After a blazing stint in the Indian Premier League as opener, Buttler was recalled to the England Test team. And it didn't take the T20 team to put him where he is most dangerous. (Lancashire, by the way, didn't bat him as openers in the T20 Finals Day and may have paid the price).
It is, of course, important to mark the difference between opening and batting in the lower middle-order. Without that filter, Buttler is not value at 5/2. On his career numbers he should be 7/2 (which is still pretty darn impressive considering where he has batted in the past).
His record as an opener across all forms of T20 is fantastic. In 34 innings he has smashed 1,327 runs. And 'smashed' is very much the operative word. His strike rate is 154.6. His average (not including not outs) is 39.
That last number will interest those interested in his runs quote. Betfair Sportsbook go over/under 23.5. The overs could see some business at 4/5. We could just play safe and take that wager. But it would be fighting shy considering we've proved the 5/2 is a good price.
Another is the 15/2 that Buttler is man of the match. In those 34 matches as opener, Buttler has picked up seven gongs. That makes him around a 4/1 poke. That's a significant edge.
Perhaps the best news of all for the Buttler bet is the weather forecast. It's raining again. That could see overs reduced which just means that his team-mates will find it harder to keep up. If he gets going, of course.
Be aware of weather rules
The weather might open up other betting opportunities in Colombo. A thunderstorm could be scheduled just before play is due to start.
It would be remiss, then, not to point out Sportsbook's 2/1 that no fifty is scored in the first-innings. It would also be remiss not to point out that we need ten overs for bets to stand. That includes your top-bat and top-bowler wagers.
Mind you, those who remember the last T20 played at the RPS will not care about the weather for this bet. South Africa managed only 98 with a top score of 20 and then Sri Lanka laboured to a win by three wickets with Dinesh Chandimal top scoring with 36.

Hawk-Eye P-L
2018 - points p-l: -0.29 (68 points staked)
2017 - points p-l: +5.29 (26 points staked)
Recommended bets