Hawk Eye on Sri Lanka v England First Test: Herath to go out with a bang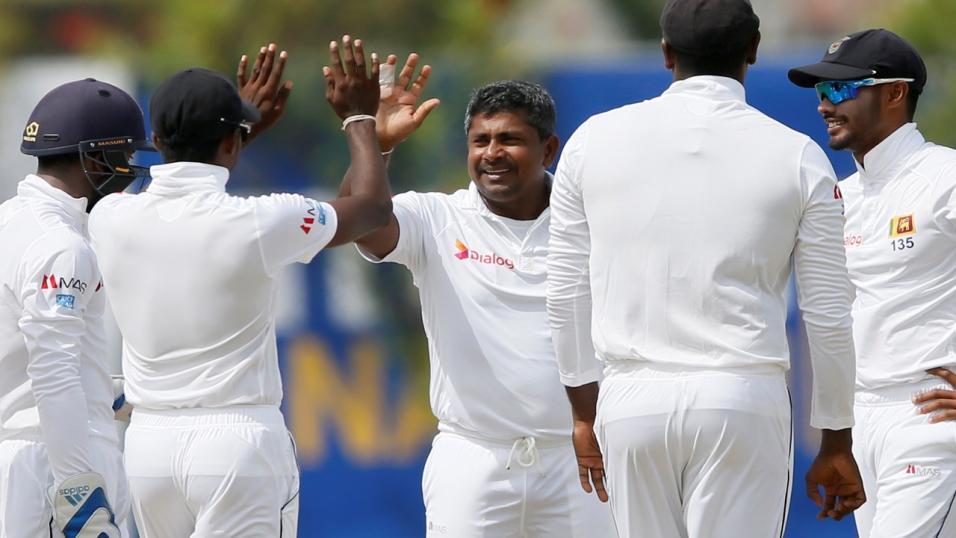 Can Sri Lanka's Rangana Herath win the Man of the Match away v England
Ed Hawkins profiled Rangana Herath and wonders whether he's worth following for the man of the match award in the first test from Tuesday...
"It could be that Herath need only turn up for the Sri Lankan faithful to dish out the gong as something to honour him"
Throwback to a bygone age
Rangana Hearath will bring the curtain down on a 92-Test career after the first Test against England at Galle. There might not be a dry eye in the house for a spinner who is something of a blast from past.
Herath's barrel shape is not the norm in these day of franchise contracts and endorsements deals. He rolls around the outfield and instead of the graceful, gazelle-like approaches of rivals Ravi Ashwin or Yasir Shah, Herath's is very much a trundle. He not so much skips but stumbles to the wicket.
Not that it has done any harm. He has 430 Test wickets. Just imagine how many he would have got had Muttiah Muralitharan not existed? Herath did not come into his own until Murali packed up in July 2010.
Still it is arguable that Herath would not have been the same bowler. He learned his craft in time outside of the team, never rejecting a chance to hone his variations by working part-time in a bank and travelling to England's amateur leagues.
Often when a great of the game decides to depart, it is tempting to reckon that he will be trying that extra bit to go out with a bang. But we never buy that. Instead, a relaxed mind allows the body to do what comes naturally. Often runs or wickets flow. We only need to think back to Alastair Cook's farewell at The Oval for a reminder.
And Herath is hardly the type of character to allow the occasion to tighten the sinews. It will, like most of his career, be a great laugh. Only those watching on may think of this Test as something different.
Match gong?
So the 11/2 from Betfair Sportsbook that Herath wins the man of the match award is of interest. It could be that Herath need only turn up for the Sri Lankan faithful to dish out the gong as something to honour him.
The fact that his opponents are England is not insignificant. The English are uncomfortable in their skin in Asia (as discussed in the Test preview) where the ball can turn prodigiously. Only until climate change produces scorched earth wickets at Trent Bridge or Old Trafford will they be able to cope.
It is not insignificant that the venue is Galle, Herath's favourite ground. He has taken 99 wickets there is 18 Tests, including 12 in one match against England in 2012.
The big question, as ever in this corner of betting.betfair, is whether the price is right. Well, he has 11 man of the match awards which means, by the letter of the law, he should be just shy of 15/2. Filter those gongs to home Tests only and the price comes down to 5/1. Filter it to include awards received in Galle and it's 13/5. That's right he's won five of those man of the match awards at Galle.
Hawk-Eye P-L
2018 - points p-l: -2.29 (72 points staked)
2017 - points p-l: +5.29 (26 points staked)
Recommended bets