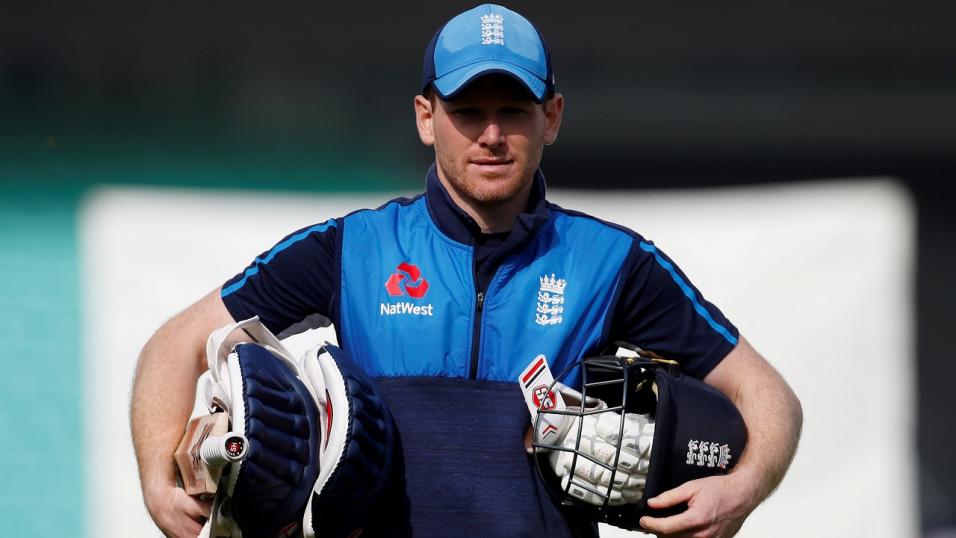 Eoin Morgan should be back
Ed Hawkins analyses the fours and sixes market for Hamilton on Sunday, a small ground which could mean big runs...
"It gives us some comfort that the last match played at Hamilton was only in January. New Zealand defeated Pakistan by a massive 10 wickets, chasing down 169"
New Zealand and Australia's record-breaking T20 runfest in Auckland on Friday is the sort of game the purists love. For punters, it makes our blood run cold.
That is because it is an outlier. A match where all rational and mathematical logic is blasted out of the window. We don't like it when something so outrageous happens that it throws our spreadsheet out of whack. Nice and easy does it please.
Between them they pillaged 488 runs in 38.5 overs. There were 32 sixes in the match. Consider that in the previous 12 months New Zealand averaged seven per game and Australia five. That is some mark up.
It was the same with boundary fours. The numbers (crunched on team averages and ground averages) dictated that we should expect around 25.3. Instead we got 33.
In Hamilton on Sunday we do expect another outlier. That would be mad and irrational. Instead we hope for a ground which is one of the smallest on the international circuit to produce a game true to the seven games played there so far. That means runs and boundaries and sixes in keeping with the venue record.
The sixes per match at Hamilton (most recent first) read: 12-12-22-21-18-4-14. Spot the outlier. That gives us an average of 14.7. The average across the globe in the last 12 months is 11 per game. Betfair Exchange has overs/unders sixes at 12.5. We would expect the overs to be pretty skinny after Auckland. Total sixes are also available at nine and under, 10-13 and 14 and over.
Unfortunately Betfair Sportsbook are pretty much bang on with their sixes quote. They go over/under 14.5.
The fours per match read: 33-33-25-31-21-18-30. That is an average of 27. That is pretty high for international T20. The average in the last 12 months is 24. The Exchange has a total fours market. You can go under 25, between 26-34 or 35 and over. Sportsbook offer over/under 28.5. The edge isn't great enough for a wager.
It gives us some comfort that the last match played at Hamilton was only in January. New Zealand defeated Pakistan by a massive 10 wickets, chasing down 169. This was a game with 12 sixes and 33 fours. Twenty of the latter came from the bats of Martin Guptill and Kane Williamson.
Anyway, that's the number logic for you. We could bang on about perceived ideas for a bit, too, about why the fours and sixes could flow.
This might include that New Zealand's confidence is utterly shot after being razed by Australia and they won't be able to land it on the strip.
As for England, they are hardly renowned for being tight in the field, despite Eoin Morgan, the skipper who returns from injury, being an astute leader.
There is also an incentive for England to go hard. They can't just beat the Kiwis, they have to wallop them to reach the final because they have an inferior net run rate. Should they bat first and score 180 they would need to keep New Zealand to 160 or fewer; if New Zealand were to make the same score, England would have to chase it down in 18 overs or fewer.
Jos Buttler, therefore, could be particularly manic. And if there is one guaranteed wrong price, having desperately looked for one on the fours-sixes markets, it is this guy to top score. he should be around 4/1 but the 6/1 with Sportsbook is a too big.
Hawk-Eye P-L
2018 - points p-l: -3.7 (19 points staked)
2017 - points p-l: +5.29 (26 points staked)
Recommended bets