India v England Third T20 Betting: England need Stokes to step up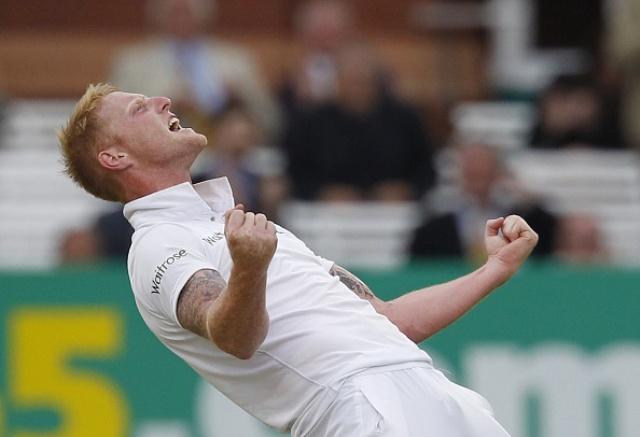 Ben Stokes is a key player for England in the Twenty20 version of the game
England aim to finish their Indian tour on a high note with a chance of winning the Twenty20 series. Ralph Ellis looks at their key man.
As souvenirs go, the one Ben Stokes kept to remember his astonishing double hundred in Cape Town last year is arguably not the greatest.
After smashing South Africa's bowlers for 258 runs, Stokes grabbed a stump at the end of the game to keep as a momento. He settled down with a permanent marker to record his feat - and wrote the wrong score, 257, on it. "That's me, I guess," he said when telling the story in his book. "Brilliant one minute, useless the next."
Was he being harsh on himself? Maybe, but increasingly, at the age of 25, it seems the Durham and England all-rounder is now getting closer than ever to ironing the useless bits from his game and producing more of the brilliant.
And in England's white-ball games at the end of their troubled tour to India he's emerged as the key figure. If he comes off with the bat, then England are potential winners. When Eoin Morgan leads his side into tomorrow's deciding Twenty20 international in Bangalore, it will be Stokes who will be the key figure.
England are 2.26/5 to win the game, a decent bet when you consider they have twice kept India to below 150 and have only not wrapped up the series already because of some seriously dodgy umpiring decisions.
But it is not only the chance to help England show that they can score a series win against India in their own back yard which will be at stake for Stokes. It will also show whether he's ready to be rocketed into the big money bracket in Saturday's Indian Premier League auction.
Stokes will have a base price of £238,000 when the IPL bosses are bidding for who goes where - and while that might seem a fortune for you and me, by the time he's been docked around £100,000 of his England central contract cash for being away it won't be quite so lucrative.
Follow up his 27-ball 38 in Sunday's T20 with another piece of explosive big-hitting (he's 6.05/1 to be the top England batsman), and couple it with one of those bowling spells where he always looks like taking a wicket, and Stokes can look forward to doubling his reserve.
He's one of six England players who will be up for grabs in Saturday's auction. Jos Buttler has already booked a £448,000 deal with Mumbai Indians and Sam Billings is getting £36,000 from Delhi Daredevils. Meanwhile Stokes along with Chris Jordan, Alex Hales, Jason Roy, Tymal Mills and Eoin Morgan will all wait to see whether they are in demand.
It's an incentive that might just add a little more motivation for Morgan's men. With the clock counting down towards the summer's Champions Trophy any or all of them would benefit from the experience of the IPL, but you sense it is Stokes who has most to gain.
Any side that wins a World trophy, in any sport, needs one talismanic figure as well as a strong all-round team and Stokes is the player who looks most equipped to be that man. Just hope that this time he writes the correct score on his souvenir stump.
Discover the latest articles