England v South Africa: Five things we learnt from the 1st Test at Lord's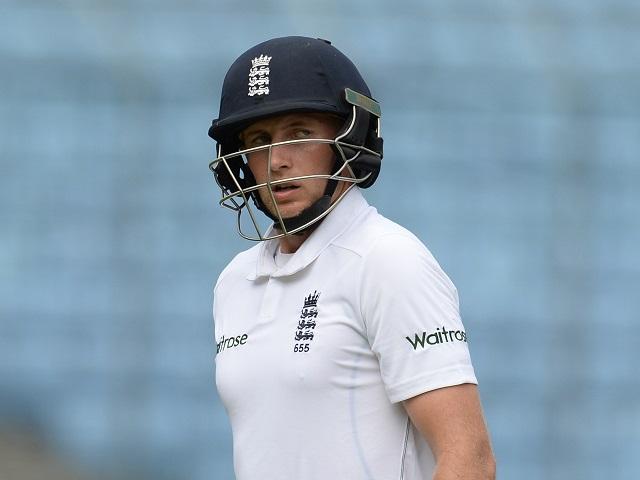 Joe Root has a perfect record so far as captain but what will England's brand of cricket be like in the Second Test and beyond?
The 1st Test threw up plenty of talking points and also offered a few clues as to what might happen in the Second Test when the battle resumes on Friday. Jamie Pacheco talks us through it all...

"In the second innings he batted at 6, a move which most of the on-air commentators were crying out for. That's good news to those of us who think he can come good again. Look out for a price on QDK getting another first innings 50 when it becomes available."
Moeen Ali really is that good

Ralph Ellis wrote a fine piece on how Ali continues to be under-rated despite his figures standing up against the very best as an all-rounder. Not just in today's game, but ever.

It's a huge luxury England have to be able to count on a spinner who's up there with the best twirlers and is also one of the best number sevens going. If anything, he looks a bit wasted that low down the order though admittedly, England have plenty of talent to count on in the Top 6.

As is his way, Ali will just forget about the newspaper headlines, get his head down and perform whatever role the team need him to. He's 20/1 to be man-of-the-match in the Second Test. Yes, admittedly Trent Bridge is one for the seamers but with Ali you do get two bites of the cherry as he can change the match with either bat or ball. I wouldn't want to be laying that price.

Kasigo Rabada's suspension is a joke

In case you missed it. A young, fiery fast bowler on dismissing the opponent team's talisman Ben Stokes apparently shouted 'f*** off'. I say apparently because no-one of us heard it. Only the stump mike did.

The first thing I'll say is that if every bowler who shouted an obscenity was to receive a demerit point (sounds like you're back at school, eh?) then there would be more of them on the sidelines than on the field of play.

Unfortunately for Rabada, it was his second offence. The first one, for an altercation with Sri Lanka's Niroshan Dickwella where he's meant to have shoulder barged him, was admittedly less excusable.
The second thing I'll say is 'so what?' It happened once in the match for a couple of seconds. At least give the guy a warning like you do when players run on the pitch or bowl beamers.

The result is Rabada has accumulated enough demerit points to be suspended for the Second Test. And so SA are deprived of their best bowler and cricket is deprived of one of its bright young things. Poor timing given Test cricket needs all the boosts it can get right now, not shooting itself in the foot.

Win the toss, bat first still rings true... most of the time.

Arguably the most important quality a Test captain can have is to be lucky. And that starts with winning the toss. Joe Root did just that and rightly decided to have a bat.

The trend in ODIs and T20s over the past couple of years is to field first. It means you don't have to worry about tiresome things like working out what a good score is. Whatever they get, you need to get it too, plus an extra run. Simple.

But in Test cricket things have remained very traditional indeed. Unless you have an excellent reason not to do so, batting first is still the way to go. Pile on the runs, make the most of helpful bowling conditions such as uneven bounce and turn on Days 4 and 5 to bowl the opposition out in the fourth innings. Which is precisely what England did.

Ironically, Trent Bridge, venue for the Second Test is one of the few grounds where that might not be the case. If it's overcast, the ball could swing prodigiously on the first morning. The winning captain's decision won't be as straightforward on Friday.

De Kock and Elgar the key Saffer wickets

No-one likes a 'told you so' sort of guy so I won't be winning any popularity contests here at betting. betfair anytime soon. Because I did tell you so.

Quinton de Kock's numbers going into the Test were outstanding and he gave us more than just a glimpse of what he can do. He scored an excellent quick-fire 51 to reward those who took the 11/4 tipped up that he'd get a first innings 50. In the second innings he batted at 6, a move which most of the on-air commentators were crying out for. That's good news to those of us who think he can come good again. Look out for a price on QDK getting another first innings 50 when it becomes available.

But the key wicket looks to be Dean Elgar. With Faf du Plessis only just coming back from the birth of his child, Hashim Amla not looking quite himself (twice getting out LBW to spinners) and JP Duminy's days as a Test player looking numbered, it's Elgar who looks the embodiment of greats Graeme Smith and Jacques Kallis. In terms of approach at least: determined, resolute, patient, gritty. Elgar looks a solid choice for SA first innings top bat honours at 4/1.

Root needs to up the ante

We can excuse the go-slow approach from England's Top 3 of Alastair Cook, Keaton Jennings and Gary Ballance to an extent. No-one wants to lose their first Test as captain, especially not at home, especially not at Lord's.

All three got starts in the second innings but their strike rates were 35, 32 and 43 respectively. That's fine for the time being and was adequate in the context of the match. But if Joe Root wants to stamp his authority on the job rather than just being a clone of Cook and Andrew Strauss before him, that's one area he needs to address.

And it's not just because there will be a time in the near future where that lack of ambition will cause them to not win a Test from a winning position. It's because Test cricket isn't just about results.

The West Indies sides of the 70s and 80s were as strong as anyone in history but it was the style of cricket they played as much as anything that makes us remember them so fondly. Calypso cricket, not cat and mouse cricket.

The great Aussie sides under Steve Waugh and Ricky Ponting are another case in point. Yes, it helps to have Ponting and Waugh (two of them) themselves, McGrath, Warne, Martyn and co in your side but it was their brand of cricket that made them so potent. Aggressive fields, in-your-face-bowling, hard running, big-hitting, counter-attacking partnerships. It's not just bums on seats, it's also putting fear into your opponents.

Root has a great set of players here to count on plus unrivalled support from the ECB, financially and otherwise. He has a great chance to leave a legacy. Let's just hope that over the next few years we're talking about Root's entertainers, not Root's grinders.

Recommended Bets
Back Moeen Ali to be man of the match @ 20/1 on Betfair Sportsbook
Back Dean Elgar to be South Africa First Innings Top Batsman @ 4/1 on Betfair Sportsbook
Quinton de Kock to score a first innings fifty @ 9/4 or bigger