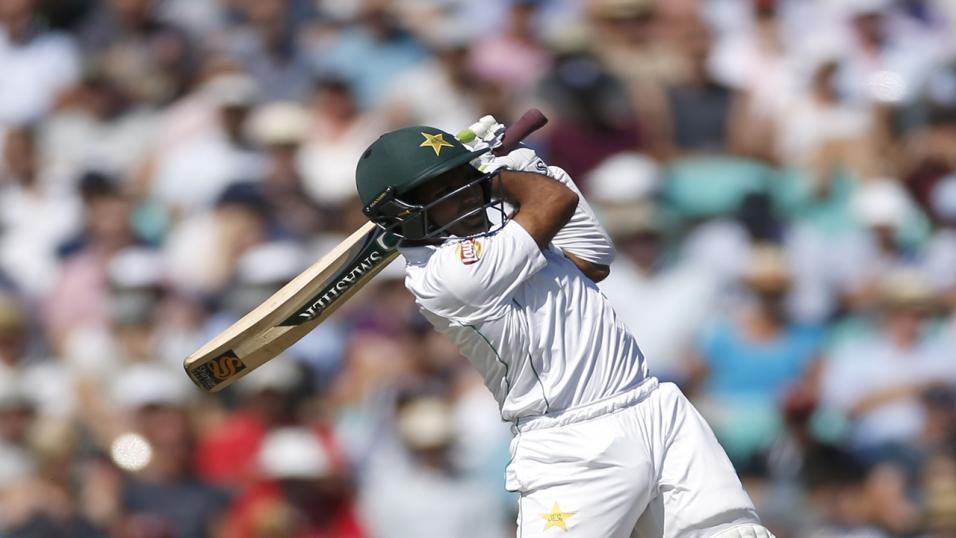 Shafiq is underrated
Ed Hawkins returns with his statistical bent on the prices and uncovers some value for the first Test
"The 32-year-old has 393 runs in that study period with one century and two fifties. Such experience should prove vital when Anderson and Broad get revved up"
Prices on reputation rather than runs
The great challenge facing Pakistan in the two-Test series against England is to come up with a plan to counter the moving ball. It doesn't tend to swing much in 'home' conditions so when James Anderson and Stuart Broad start getting it to dart about, the tourists could feel a little unnerved.
This is to be expected. Pakistan's batsmen have been schooled on the sort of wickets which make England batsmen break out in to a cold sweat. It is this sort of culture gulf that has led for calls to do away with the toss.
As we said in our preview for the first Test, we do not believe Pakistan are going to be busting 450 that often. Indeed, they have managed it only five times in the last five years. And three of them were in Bangladesh and Sri Lanka.
They have a particularly tough task because their lynchpins of the last few years, Misbah-ul-Haq and Younis Khan, have retired. In their absence they will look to Asad Shafiq to be their chief rungetter. They are reliant on him. We want to be reliant on him, too.
Shafiq is the sort of character that gamblers should love. He is consistent. And unheralded. Few will know, for example, that in England, Ireland, New Zealand and South Africa over the last five years, Shafiq outscored Misbah and Younis. Clearly the oddsetters do not know. Otherwise he wouldn't be as big as 5/1 with Betfair Sportsbook to top score in the first dig at Lord's.
The 32-year-old has 393 runs in that study period with one century and two fifties. Such experience should prove vital when Anderson and Broad get revved up. It is a knowledge which few of his team-mates will be able to match.
Azhar Ali, the opener, has more runs than Shafiq in the sequence. But on tour so far he has struggled - returning 113 runs in six innings. Shafiq has 266 in four. He is in great touch. We respect Azhar, of course. And he could well suddenly turn it on at Lord's. But that's not really the point.
The point is that Shafiq is as good. Certainly there seems little justification for Azhar being much shorter at 3/1.
Babar Azam is favourite on the market at 11/4 followed by Azhar, Fakar Zaman at 10/3 and Imam-ul-Haq, Sami Aslam and Said Ali at 4/1. We highly doubt that each of those men listed will be able to show Shafiq's patience, durability and tight technique. It is, frankly, crazy that he's not a couple of points shorter here.
Two years ago Shafiq hunkered down for a crucial 73 at Lord's to help Pakistan stun England. Only Misbah outscored him.
You can bet Shafiq in other ways. He is 3/1 for a first-innings fifty and 12/1 for a century. Both are terrific bets. It may be harder to justify the 22/1 that he wins man of the match.The 6/1 that he is top runscorer in the series is also a must.
Take on Amir
For good, or bad, we have all heard of Mohammad Amir. A dangerous swing bowler who has an action like honey falling from a spoon. Not surprisingly, he is favourite for top Pakistan bowler at Lord's at 9/4 with Betfair Sportsbook.
Graceful though he is, this is a terrible price. Amir rarely lands his followers a winner in this market. Instead it is another unheralded name we should look to. Mohammad Abbas.
Abbas is a right-arm pacer who gets it down at a good lick. So far on tour he has outbowled Amir. The pair have 14 and six wickets respectively. Not even close is it? On those numbers alone it is possible to claim that Abbas is value at 7/2.
It is true that Abbas has played only six Tests and that he could find the Lord's slope discomforting. But it is a bet at the end of the day and, besides, in his short career he has the numbers to suggest he will be copping around 25 per cent of the time which is twice as good as Amir.
A word for Shabad Khan, the legspinner. He is 4/1 and this is also a good price. England traditionally struggle against his style and Shadab has settled superbly in England, claiming 18 wickets in the warm-ups.