England v India Test Betting: There was nothing thrilling about Edgbaston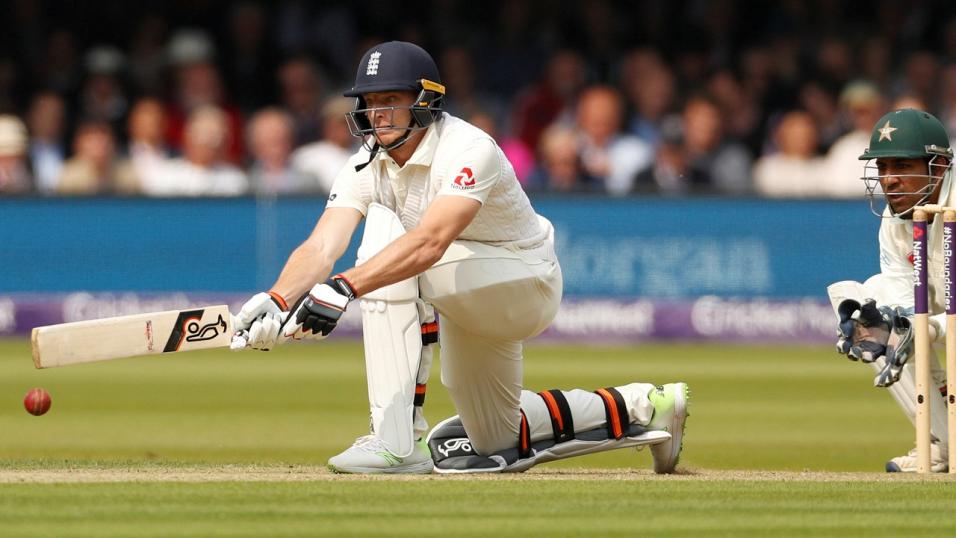 Buttler is only in the team because of T20 performances
Ed Hawkins argues that the excitement and thrill of the first Test only proves why Test cricket is dying...
"Perhaps you had to be there to get the sense of drama and thrill. To be several pints down in the Hollies, rolling around with the fag packets and dog ends when Ben Stokes took the final wicket"
You can always tell that Test cricket has a serious image problem when, on the rare occasions it does produce something 'thrilling', those who have the most basic understanding of the game can't stop telling anyone who will or won't listen that it's the finest form of the sport.
There's nothing like Test cricket. You can't beat Test cricket. Tests are still the best. Every single cricket commentator, pundit and columnist has been falling over themselves, in an orgy of self-congratulation and insecurity, to pedestal again the longest format following England's victory over India in the first Test at Edgbaston.
It is more than a little unfortunate, however, that the match was so entertaining precisely because of the pitfalls and problems that Test cricket faces. Perversely, what made Birmingham "breathless" to quote Jonathan Agnew, were the failures of the modern game which ensure Test cricket is gasping for air. This match was not an example of it being 'alive and well'. Quite the opposite
The pernicious influence of one-day cricket, bloated schedules and 'homer' pitch curators were the architects of a contest which is being hailed as some sort of saviour. Not the nuanced, technical examination of yore which made us all fall in love with the thing in the first place. The standard of cricket was poor.
Ill-disciplined batting
Let's consider the batting performances of both teams for a start. Virat Kohli apart once the ball started swinging and seaming from day two onwards not a man jack of them had a clue. Now, why do we think that is? Is it because of the erosion of technique and patience caused by limited-overs cricket? Probably.
There were three standout examples of that. Dawid Malan, Jos Buttler and KL Rahul, when on the field, looked about as assured as vicar lost in the lingerie section of a department store. They contributed 46 runs between them in four innings, a lack of discipline hopelessly exposed by the ball having the temerity to deviate slightly. 'What?! This isn't fair! The white ball doesn't do that!'
Malan is, and always was, a Twenty20 player. Buttler was only selected for the England team because of what he achieved in the last Indian Premier League. Rahul is also, one suspects, a one-day specialist, a belief sparked when he tried to smash the cover of it just two balls into his first appearance in a Test in England. Two.
This leads us nicely to another reason why Test cricket is dying. A torturous schedule of ODIS, T20s and Tests has meant, for some years, that tours have shortened robbing batsmen in particular of the necessary game time to adjust to conditions which they find alien. Likewise the opportunity for players to winter in different countries.
India, just like when England visit, often find the different wickets and conditions, a huge challenge. This is a trend worldwide. Australia in India. South Africa in Sri Lanka. England in Australia. We could go on. The result has been uncompetitive series after uncompetitive series.
The pathetic batting display by India in Birmingham suggests this will be just another one in a litany of mismatches. It was no coincidence that Kohli, the one true technician on either side, not to mention a God-given ability not seen since Sachin Tendulkar, was the only player to knuckle down. Yet even he got out to a one-day shot in the chase when walking across his stumps to find an angle.
After Kohli, only one other Indian busted more than 26 in that first Test. Bizarrely India dropped Chet Pujara, who has excellent experience of English conditions thanks to stints with Derbyshire, Nottinghamshire and Yorkshire. His 36 innings in first-class county cricket over the last four years would have probably been the highest, bar Keaton Jennings and Malan, of any batter on show.
Ignoring history
England, of course, couldn't care less. They are no doubt giving themselves hearty back slaps and basking in the reflective glory of Test cricket, once again, being proved that it is the Lord's game.
Batting first on a seamer-friendly, deteriorating wicket had nothing to do with it. And thanks be to the groundsman who dumped a million litres of water on the wicket in the days beforehand to ensure that fortress Edgbaston was not sacked.
Perhaps you had to be there to get the sense of drama and thrill. To be several pints down in the Hollies, rolling around with the fag packets and dog ends when Ben Stokes took the final wicket. True students (ever-learning) of the Test game will have known, or should have, that England getting a lead of anything close to 200 in the third-innings meant that India were a beaten team.
It is another peculiarity that the historic trend, so deep that it is in the very foundations of the game, for batting being so treacherous in the fourth-innings is blithely ignored. These days that could be explained by the cheerleaders desperately clinging onto something.
In truth, though, even the match odds markets have never caught on. England were big prices all the way through the third dig and much of the fourth. When Kohli was out, their odds collapsed from 3s to 1.51/2. One wicket. That says a lot.
For game two at Lord's on Thursday https://www.betfair.com/exchange/plus/cricket/competition/11365612">England are 2.021/1, India 2.982/1 and the draw is 5.79/2. Given the paucity of gumption and stickability on show it could well be another 'thrilling' affair.

Ed Hawkins P-L
2018: +15.21pts
2017: +12pts
2016: +18.1pts
2015: +38pts
2014: +31.5pts
2013: +25pts
Based only on available prices. Does not include back-to-lay in-running match advice or commission rate. Figures 2013-2016 on 1pt level stakes. New points system (0.5pt-5) introduced for 2017. Includes Hawk-Eye stats column p-l
Discover the latest articles
Read past articles