England v India ODI Series Betting: Spinners could turn it tourists's way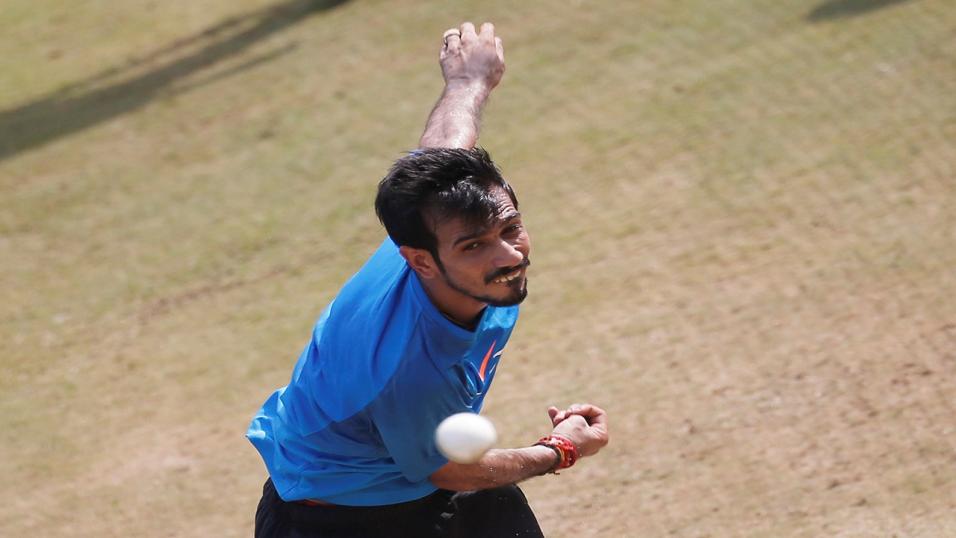 Chahal is second on the wickets list
Ed Hawkins looks at a blockbuster clash and tries to work out who has the edge...
"When it comes to runs conceded in the last 12 months, no team has conceded more. England's 5,259 is more than South Africa and Pakistan put together and both have played more matches"
The muscle that India showed in the 2-1 vanquishing of England in the Twenty20 series suggests that the five-match ODI contest that follows should have all the eye-bulging and vein-popping of a see-saw arm-wrestler between two absolute brutes.
Careful though. Twenty20 is not, despite being birthed by the 50-over game, any sort of formguide. Well, not in the home team's case. How else would you explain England being rated at No 1 in the world in ODI yet No 5 in T20? Their defeat by India at Bristol on Sunday was their 10th in their last 17.
India are a terrific T20 team thanks to the nous and craft that they learn in the Indian Premier League. Granted, there is some dross involved but by and large skills can be tested against some of the best international players in the world.
Not surprisingly, they are rated as No 2 in the world. They hold the same position in the ODI rankings. With England holding top spot and having beaten every major nation in the last three years to revolutionise their game, the only name left to put a line through is India's.
Virat Kohli's men stand between England and the world domination they crave before next year's World Cup. A win here will confirm their status as the team whose coattails everyone else is trying to cling to.
England early favourites
The early odds are strong on England. They are no better than [1.88] for the opener at Nottingham on Thursday with India chalked up at [2.1].
It could be closer than those odds suggest. England's great strength is their batting. They bust 300 with routine and in the last 12 months no team has scored more runs, no team has scored them as quickly and no team has hit more sixes. The team second in every department is India. They have scored 90 runs fewer (5,456) in two more matches. They have a slight edge at having hit more fours than England.
When you have two gun batting line-ups the obvious place to look for where the contest may be decided is with the ball. And we have long had our suspicion that England are not as strong as they should be here.
Few who witnessed their implosion against Scotland - they conceded a massive 371 - would recognise them as the best team in the world. Their supporters pointed to a pitch like glass and fast outfield. So what? It was a humiliation.
It is true they bounced back from that embarrassment by dismantling a reserve Australia team. Punters should have long memories, though. England have it all to prove with the ball.
Indeed, when it comes to runs conceded in the last 12 months, no team has conceded more. England's 5,259 is more than South Africa and Pakistan put together and both have played more matches.
India have conceded the second highest number. But look more closely at the stats and India's edge appears to emerge. They have a better economy rate than England (5.06 versus 5.65), strike rate (33.3 v 37.2) and average (28.2 v 35.06).
Bumrah absence a big blow for India
If only it was so simple. Those numbers are enough to get with India. Unfortunately, what the gambling gods give with one hand they take away with the other. Jasprit Bumrah, the No 1-rated bowler in the world, is out of the series with injury.
Bumrah is an expert with new ball or old and he leaves a hole which will be tricky to fill. Bhuv Kumar, his partner, is fit and that's a blessing but it gives Sidd Kaul, who will hope to repeat IPL form on a bigger stage, an opportunity.
Inevitably, the series could be decided by spin. Bumrah's is the leading wicket-taker in the world in the last 12 months. Just one behind is twirler Yuz Chahal. His team-mate Kuldeep Yadav is seventh on that list.
The heatwave affecting the UK promises perfect conditions for the pair. The dustbowls which offer spit and bite from back home could well be repeated and it would not be a surprise if India opted for three spinners. Axar Patel's all-round status could make him key.
England have been excellent against spin by and large since the regenerated. They rarely get bamboozled or bogged down. It is a most peculiar sight for those who used to rely on England chases being suffocated by spin.
This is a test, though. As we said, India are the only team England have not beaten. The sides met in early 2017 in Pune, Cuttack and Kolkata with India winning 2-1. That series looks increasingly relevant.

Ed Hawkins P-L
2018: +11.51pts
2017: +12pts
2016: +18.1pts
2015: +38pts
2014: +31.5pts
2013: +25pts
Based only on available prices. Does not include back-to-lay in-running match advice or commission rate. Figures 2013-2016 on 1pt level stakes. New points system (0.5pt-5) introduced for 2017. Includes Hawk-Eye stats column p-l