Australian Open 2014: Second serve stats the key to profit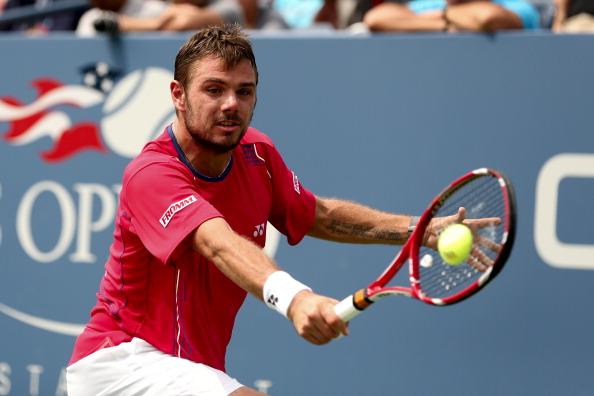 Second-serve statistics suggests Wawrinka can build on 2013 success in Melbourne
Beginning his annual love affair with tennis statistics, Jack Houghton thinks he has unearthed the key to player performance. It's all about the second serve...
"When it comes to second-serve statistics, though, of most interest might be Stan Wawrinka (48.047/1) and Lleyton Hewitt (270.0269/1). Although on different career trajectories, both have started 2014 with the right parts of their games firing."
I sometimes wonder which I love more: the sport of tennis itself, or the statistics that accompany it. Was it the swashbuckling performances of McEnroe and Becker at Wimbledon in the 80s that got me hooked, or was it the now comedy-looking on-screen graphics showing first-serve percentages and points won?
For the purposes of not sounding like a nerd, I'll go for the former, although for all that I feel excited when the Australian Open kicks off the tennis season every January, at least part of that excitement comes from the annual dusting off of spreadsheets the Melbourne spectacle allows.
And whilst the tennis authorities may frustrate statisticians by not publishing all the data that is collected at their tournaments - perhaps because of data ownership issues - there is still enough available on the ATP website to keep us wonks going for a while.
To tennis historians, some of the most interesting insights can be found by looking at how different the game is now when compared to the Des Lynam-presented sport of my youth. At the Australian Open in the early 90s, around 1,300 aces were served in the men's singles; 20 years on that figure frequently tops 2,000. This statistic - mirrored at all of the other Grand Slams - is explained in large part by an increase in average serve speed of around 15km/h.
Serving intensity has not come at the expense of accuracy, though. Quite the contrary. Over the same period, double faults have reduced by around a third. All of which suggests that the game is now dominated by the server. Except that the average percentage of points won by a server has remained fairly static over time, suggesting that defensive improvements in the game have been just as rapid as attacking ones.
When it comes to tennis anthropology, it's all very interesting, but none of this is particularly useful when trying to predict which players are most likely to succeed at the season's opening Grand Slam. What I've been looking at in recent days, then, is which of these publically available statistics is the best indicator of the likely winners of matches.
Doing some fairly crude regression-analysis, it seems that when it comes to winning matches, there are two metrics that are head-and-shoulders above everything else in terms of predicting winners: a player's second-serve points won percentage; and a player's second-serve return-points won percentage.
It will come as little surprise that Nadal tops the charts for both of these statistics across the course of his career. Djokovic also features prominently in both lists. Federer has always done well on his second serve, but is less effective at returning others', perhaps explaining why he has always been less effective in Melbourne and Paris. Murray returns well, but his inconsistent results can arguably be put down to the inconsistencies of his second serve.
But what of this year's Australian Open? Well, exhibition matches aside, there's little evidence of how 1.9310/11-favourite Novak Djokovic is performing in these areas of his game.
Nadal, though, has started the season at full throttle: while his second-service return-points won statistics are below his career average (53% so far this year compared to a career average of 55%), his second-serve points won percentage is already a stratospheric 61% (compared to a career average of 57%). Those wondering whether he is ready for Melbourne need not worry; I'll certainly be taking a bit of the 4.67/2 available.
Despite ongoing suspicions of his demise, Federer performed well in both these areas in his warm-up in Brisbane, and I'd be more inclined to see if Edberg can get him back to winning ways and back him at 29.028/1 than I would support Andy Murray at 12.5, who was neither returning nor delivering second serves with any consistency in Qatar.
When it comes to these second-serve metrics, though, of most interest might be Stan Wawrinka (48.047/1) and Lleyton Hewitt (270.0269/1). Although on different career trajectories, both have started 2014 with the right parts of their games firing. Wawrinka is certainly worth an interest, and the 1.251/4 available on Hewitt against Seppi in the first round looks on the generous side.
Just be sure to track how players measure up in serving and returning the second serve - it could well be the key to victory in Melbourne.
Australian Wallet
Remember, to bet on any Aussie Open market you'll first need to transfer funds to your Australian Wallet. Find out more in this video.
Discover the latest articles