Kevin Blake: I'm a 'starts nerd' and you should be too
The gates at the Kentucky Derby (above) have caused controversy
Racing columnist Kevin Blake returns with advice that could give you an edge in your betting and makes the case for a big-priced contender in Saturday's Cesarewitch at Newmarket...
"I would be more than happy to bet pounds to pennies that there is a significant correlation between applicable widest stalls and slower-than-average starts."
A seldom-discussed race-reading angle
In last week's column, the following line regarding Ghaiyyath in the Prix de l'Arc de Triomphe caught the eye of a number of people on social media.
"The first obstacle that William Buick will have to clear with him is the start itself. Given that those drawn widest are more likely to be slowly away than those with horses on either side of them, Buick will have to do his utmost to get him away sharply."
As it transpired, Ghaiyyath was indeed a little bit slow to find his stride. This resulted in him having to work harder than he would have to with a sharp start to circle the field and get to the front, which certainly didn't help his cause in a well-run race.
Now, before I explain the angle, I have a confession to make. I am a 'starts nerd'. What that means is that for over a decade I have logged how quickly horses have started from the stalls in my database of notes. Embarrassingly, I have gone so far as to devise an eight-point scale on which to express the speed of each horses start ranging from "away well" to "very slow".
I know, this probably seems like massive overkill, but there is a method to the madness. A big part of my pre-race assessment of form is based around trying to work out how each race is likely to pan out in terms of the pace of the race, what early positions the runners will end up in and how this will affect their chance.
In my opinion, the starts are one of the most underestimated aspects of this process. Horses often display a consistent tendency from the stalls, with some generally getting away on good terms and others being habitually sluggish to one extent or another. Knowing these tendencies can be very helpful in anticipating the run of the race as well as the impact of the draw.
To bring this back to what I wrote about Ghaiyyath in the Arc, not long after I started recording this start-related information, I noticed something very interesting. In situations where the outside stall had open space outside of it, horses in that gate would regularly start a bit slowly and/or veer slightly away from their rivals in the opening strides. If a horse was naturally inclined to be a bit slowly away, being in the widest stall tended to accentuate it, whereas normally sharp starters could be thrown off by it.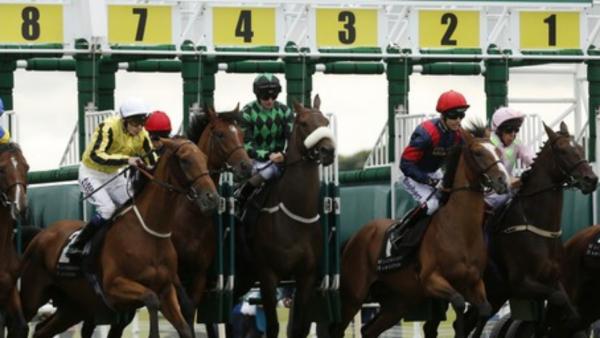 A high-profile example that illustrates this tendency at play is Battaash. He has been an example of it on multiple occasions in his career, but his starts from the widest stall in the Temple Stakes at Haydock both in 2018 and 2019 perfectly illustrate it in action.
I have found this to be a universal tendency across all tracks that there is open space outside the widest stall. It is also applicable for the lowest-numbered stall in situations where the stalls are positioned in the middle of a straight track or away from the inside running rail.
A related version of this tendency can also be seen in more subtle action when auxiliary stalls are in use, as the gap between the two sets of gates can result in the horses drawn on each side of the join running into the space created by it rather than jumping straight. This has created so many cases of serious bumping between horses drawn either side of the auxiliary gate gap in the Kentucky Derby that it has led to calls for an extra-large set of gates without a gap to be purchased for the race.
These are factors that I routinely make allowance for in my pre-race calculations and at times they can be a significant driver of an approach to a race. For example, if a prominent racer or front runner is drawn widest at a track where the bend comes up quickly, I would make the widest stall a significant negative for them. The increased chance of a slow start will lessen the chance of them getting prominent and may well lead to them having to work extra hard as well as risk getting caught wide to get to such a position.
This can also have ramifications for the pace of the race, as if what is considered the likeliest leader finds itself in the above stall situation, it can lead to there being less pace in the race than might otherwise be anticipated if they fail to get to the front due to a slow start.
Normally at this stage of an analysis piece, I would produce some statistics to support the point I'm making. Unfortunately, this particular question doesn't lend itself well to such analysis. This isn't something that would be appropriate to test using win/place strike rates or percentage of rivals beaten broken down by stall, as I am not looking to prove that being drawn widest has a blanket negative impact on performance, my suggestion is that being drawn widest correlates with a slower-than-average start.
This could potentially be proven by using a form database to sort trip notes by stall position to identify which gates had the highest percentage of recorded slow starts, but that thought sinks on two significant rocks. Firstly, the widest stall number varies in each race and can be impacted by non-runners that form databases wouldn't easily pick up on. More pertinently, I know from paying such close attention to starts for many years that the only the most obvious of slow starts tend to be recorded in the official trip notes, with more subtle but significant slow starts often failing to be recorded.
Thus, statistical testing of this question is not at all straightforward. However, having paid such close attention to it for so long, I would be more than happy to bet pounds to pennies that there is a significant correlation between applicable widest stalls and slower-than-average starts.
It's impossible to know with certainty, but my theory has always been that this tendency is a result of a behavioural flight instinct in horses. Those that are familiar with the foibles of thoroughbreds are likely to see the sense behind the suggestion that it is a natural inclination to dart into open space when startled that might be driving this behaviour. In a situation where being in the outside gate offers them open space to run into, it shouldn't be a surprise that they often take it.
How much significance one attaches to the above observations is obviously down to personal preference. In the decade I've been observing it and making allowance for it, I've never heard anyone else mention it, so maybe I am the only one that has noticed it and/or thinks it is significant. However, given that this is a game on which winners and losers are decided by millimetres, I believe that anything that can potentially impact the result should be added into the mix. Look out for it yourself, you will see examples of it every day.
Great Trango for the Cesarewitch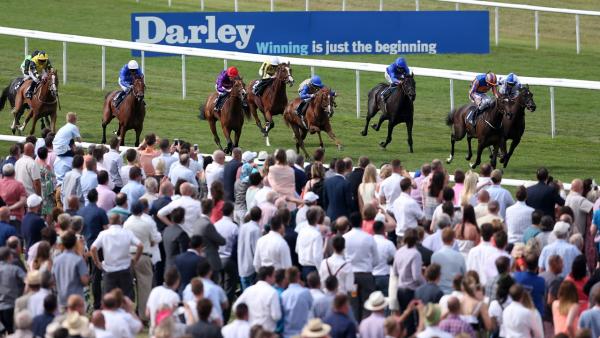 There are just the 31 runners to sort through for the Emirates Cesarewitch at Newmarket on Saturday (16:10), but one that definitely stands out at the prices is the Harry Kelly-trained Great Trango.
Kelly delivered him to bolt up in a handicap over an extended two miles at the Galway Festival last year. He was campaigned exclusively over hurdles in the year that followed and one suspects Kelly was saving his mark on the Flat with a view to returning to the Galway Festival for the valuable Connacht Hotel Handicap.
He duly got him there on the day, but as well as the ground coming up firmer than would usually be expected for Galway, a wide draw left him with too much to do in a rough race and he could only make late headway. Backed up quickly for a handicap hurdle over just shy of three miles later that week, he duly ground out a game victory to show himself to be better than ever over hurdles.
Great Trango very much appeals as being well handicapped on the Flat. A very strong stayer, this course and distance on the prevailing ground will very much play to his strengths and even more rain would be in his favour. While he hasn't been seen since Galway, it wouldn't surprise if Harry Kelly has had this race in mind for him since then. He is a very big price at [36.0] on the Betfair Exchange and represents good each-way value.
**
For more tips and insight on the weekend's racing, check out this week's episode of Racing...Only Bettor podcast, where Kevin, Gary O'Brien, Barry Orr and Timeform's David Johnson discuss the Dewhurst, the Cesarewitch and plenty more