What it Takes: Maintaining peak fitness in the modern game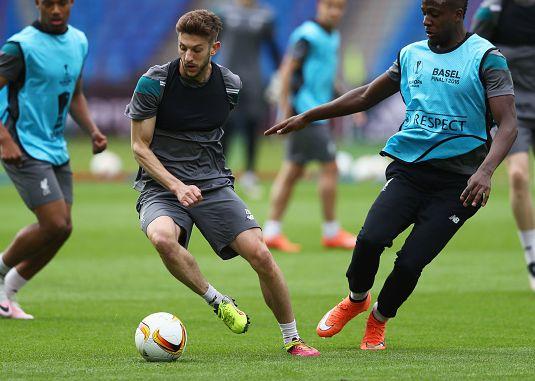 Adam Lallana has surprised Jurgen Klopp with his 'big capacity'
When Manchester City host Barcelona on Tuesday (November 1), it will be a match-up of two of the fittest and hardest working teams in Europe. In the second of our series, Stephen Tudor talks to the experts to find out What It Takes to maintain optimal fitness in the modern game...
"They are marathon runners, sprinters, and heptathletes rolled into one yet the general public still assume players turn up to the training ground in their Bentleys for a few hours a day before heading back to watch Loose Women with an energy drink."
Comparing the greats of yesteryear with the very best players of today is a sure-fire way to spark a passionate pub debate. Would Ronaldo have bested Best on the agricultural pitches of the 1960s? Who would be Argentina's stand-out star if their forward line boasted Di Stefano, Maradona and Messi?
Yet it's not just the absence of time travel that makes such comparisons impossible: so advanced is the technology available to clubs these days - and so prevalent is sports science - footballers have become highly tuned athletes; Formula One engines in human form. If Alexis Sanchez was magically parachuted into the Arsenal side of any previous era he would be an iMac in a shop display of Commodore 64s. Ability barely comes into the equation.
Complex algorithms

Where once players would be made to trudge through nettles and undergrowth to toughen them up in pre-season they are now fitted with GPS devices and subjected to cryotherapy chambers and daily blood tests. They are beholden to complex algorithms and protein shakes. Their very heartrate is reduced to data.
Such obsessive monitoring is necessary considering the staggering twice-weekly demands on a first-team player. In an average game they will individually achieve 120 intense actions or sprints and compete in 50-55 duels. Their heart rate will consistently reach 170 bpm, more than three times when at rest. They will be expected to cover up to 12km.
They are marathon runners, sprinters, and heptathletes rolled into one yet the general public still assume players turn up to the training ground in their Bentleys for a few hours a day before heading back to watch Loose Women with an energy drink.
Simon Brundish is a respected sports science who works for StrengthLab.
"Here's an average day for a footballer: they get up and they have a form on their phone which they fill in basically telling the sports scientists at their club how they're feeling; if there is any muscle soreness from the previous day's training and how they slept," he says.
"They give scores out of ten including how energetic they're feeling. That then goes in to a set of data that the club look through as they are looking for spikes which is an injury predictor.
"They will then have breakfast followed by some kind of blood testing. They will have a lactate test and a heartrate test every day to gauge their resting heart rate and their parasympathetic nervous system. Each player has a signature heartrate. What they're looking for are markers against this; their sleep pattern, their hunger profile and muscle soreness. Then there will be some tissue quality manipulation such as a massage or foam-rolling, preparing their joints for the training ahead."

Bear in mind that we're only up to mid-morning at this point and a ball has yet to be kicked. Bear in mind too that none of this was applicable even a few short years ago.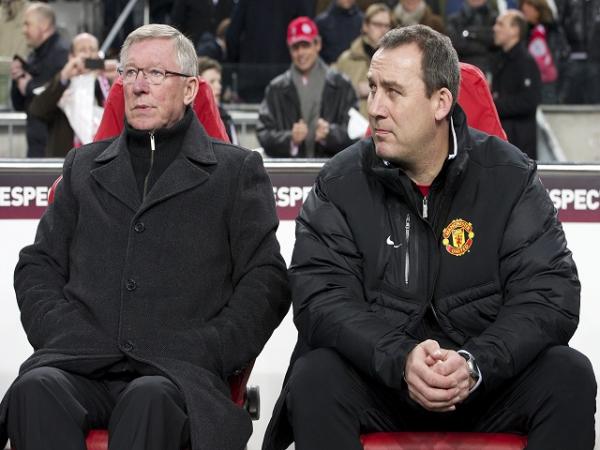 It's no surprise to discover that Manchester United were among the first clubs to embrace sports science to the extent that has now become the norm. Rene Meulensteen (above) was United's first team coach for six years helping to guide them to three league titles along the way. He sums up how the disciplines have quickly become a fundamental part of the game.
"It has definitely developed immensely over the last 20 years. Footballers now are all top athletes and that's due to a combination of things - lifestyle, a good diet, training - anything that improves a player's strength and conditioning that all come together in one package."
Brundish shortens the timeframe of its advancement further.
"Players are far better educated now than even three years ago. The way sports science has been accepted within the industry has changed markedly in the last three years."
An individual approach

Staying at Old Trafford former Ajax and Feyenoord midfielder Dean Gorre spent a year shadowing Sir Alex Ferguson at the Aon Training Complex while completing his pro coaching license. It afforded Gorre an insight into a key aspect of modern-day training that differs significantly from his playing days; that of breaking down the group into individuals, each meticulously monitored and measured.
"It used to be where everyone would run from here to there but it is now individual and position-based because they require a different fitness. Even then people have different builds - a winger might be quick and small or strong with a different type of posture. Everyone has different muscle fibres that you need to work on. That's why the team of sports scientists work on players individually."
The results can often prove quite spectacular.
"Jlloyd Samuel told me a story today of when Ronaldo came to England," he tells us. "Jlloyd was playing for Aston Villa and in their first encounter he kicked him over the by-line the first time he got the ball. From then on he had Cristiano in his pocket the whole game. The year after he couldn't believe the transformation. Before the game Cristiano said 'remember me?' before absolutely killing him. Physically and technically Jlloyd couldn't cope with him. Obviously he was a training beast but they also had a programme for him."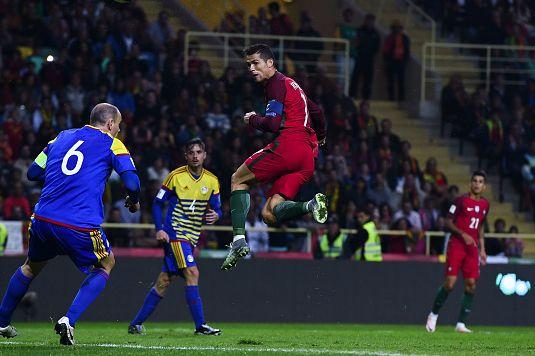 Cristiano Ronaldo was transformed after going through a dedicated fitness programme

By their very nature detailing such personalised programmes is difficult as it largely depends on the player and club in question. It's also worth noting that tailoring a distinct training regime for an individual is hardly new with two famous examples from the recent past resulting in Paul McGrath's Indian summer at Aston Villa and Ledley King spending much of his week in a swimming pool.
Accepted logic

Back then identifying a player's specific needs - particularly in regards to a recurring injury - was quirky enough to warrant headlines. Now, as Jason Moriarty, sports scientist at AFC Wimbledon, explains, it's accepted logic.
"It's very common but maybe not to that extent," he says. "We have players we know suffer from particular injuries so over the duration of the week they may not do what everybody else does. But their body can only do that for so long before it breaks. If his GPS stats during the week are low but in a game they're brilliant he can only do that for so long before something is going to happen."
The Dons' rapid rise through the divisions in recent seasons is in no small part due to the splendid work done behind the scenes at Kingsmeadow and Jason rightly takes a great deal of pride in the miniscule number of soft tissue injuries sustained by his players. This has been achieved mainly by making a clear distinction between fitness and freshness.
"We look at fitness and freshness as two conflicting things particularly with our senior players," Moriaty says. "At the beginning of the week we might do a tough session so fitness will be high but freshness will be low. So we're big on giving the lads two days recovery between games. We just give them their heart rates and say 'look lads you can do a recovery session on your own' rather than having to travel all the way into the club and all the way back."
As for the sessions themselves to maximise each player's positional and physical evolvement, Moriaty refers to an initiative favoured by the FA.
"There is a big trend at the moment for tactical periodisation which deals with four boxes, something the FA talk about massively in their courses," he says. "It's made up of tactical, technical, psychological and physical. Each action of the game involves all of those. By using tactical periodisation you can work individuals in their position."
Examples of this include 11 x 11 games that demand high-intensity sprints from the wide-men but less physical assertion placed on the centre-halves and sessions designed to enhance box-to-box capabilities that produce maximum intensity patterns of play. All of which, of course, are monitored, placed into a computer and analysed.
"GPS units are becoming more affordable so a lot more clubs use them now. You can look at players and think 'can we gradually build them back up to what they were doing previously' rather than just throwing them back in."
"We got promoted on the fact that the lads increased their fitness in the first half of the season and in the second we just kept them fresh."

From the outside looking in there has always been an acknowledgement of this, that the season can be compartmentalised. The cliché goes that pre-season is arduous and starting from scratch with training during the latter half designed merely to tick the players over, the bulk of their fitness work done during games.
Yet according to Mark Jaggs, a strength and conditioning coach at Edinburgh University, such is the mind-set of the modern-day footballer the myth of multi-millionaires sweating off the holiday pounds is due a debunking.
"Depending on their base level of fitness and activity over the summer you hope it wouldn't be anything drastic," he says.
"The traditional football model of players getting smashed and returning fatigued is hopefully dying with the dinosaurs. You would want an incremental load of two blocks of two weeks with a general progression of aerobic load monitored by GPS. There will be lots of strength conditioning to prepare players for a whole season and prevent injuries. With that you'd have to factor in game-time."
Once the campaign is under way meanwhile, Moriarty is keen to stress the importance of tailoring fitness training around 'blocks of games, especially in congested fixtures'.
The 'myth' of a double session

Which seems straightforward and common sense. But what of that new phenomenon - or 'buzzword' depending on your degree of cynicism - that has seen Jurgen Klopp and Mauricio Pochettino guide their teams to the Premier League summit: the high-intensity press? Does adhering to that require different strategies?
Simon Brundish doesn't believe so but first another misnomer needs to be addressed.
"I'm not convinced by the myth of the double - and particularly the triple - training sessions that Klopp has," he explains. "They don't exist. He might do two field works a day but one will be walking through technical stuff. So the physical work will barely change from what you might expect from Klopp to Sam Allardyce."

"With no European football to deal with Klopp can do two really developmental energy system sessions in a week; really high-octane training sessions. The other clubs will probably have two recovery days then a tactical day because in a European week the fitness work is generally done during matches. They are essentially just topping themselves up whereas Klopp can get some miles into their legs."
"Currently the highest distance covered in England is 119.1 km in a match. There have been eleven occasions already where teams have bettered that in Germany. The average they are sustaining in Germany is more than England so Klopp is expecting that of his players. That is well within human capability. He wants to be pushing that limit which is why he favours players with bigger capacities like Wijnaldum and - surprisingly - Lallana over a Joe Allen."

If this seems a world away from Cruyff enjoying a half-time ciggie or Cantona's peacock stroll that's because it is. Yet speak to Manchester City legend Franny Lee (above, in his days as City chairman) and he will tell you of track-work using pacemakers and professional athletes in the 1960s. He will tell you of abdominal exercises in the gym and training at 3pm on a Friday to get their metabolisms peaking for the following day.
Lee also insists that though sports science has advanced at a quite astonishing rate ultimately natural ability is what counts and that will never change.
"Over ten yards there is very little difference between now and in my day," he says. "The reason the game is quicker is not the players but because the pitch is slick and flat and the ball is lively with plenty of swerve.
"Take someone like Jimmy Greaves who very rarely scored outside of the penalty area but with the ball today he'd be knocking them in from there as well. So instead of scoring 375 goals it could be 475."
This brings us back to the original query. How is it possible to compare players from a bygone age with those of today when the game has changed beyond all recognition? There is an argument to say that it's barely even the same sport anymore.
All we know for certain is this: Pele could run 100m in 11 seconds flat. Imagine what a sports scientist could have done with him.

***

The first in our series focused on #WhatItTakes to become a top class golfer