Rivaldo Exclusive: Manchester City would be deadly with Lionel Messi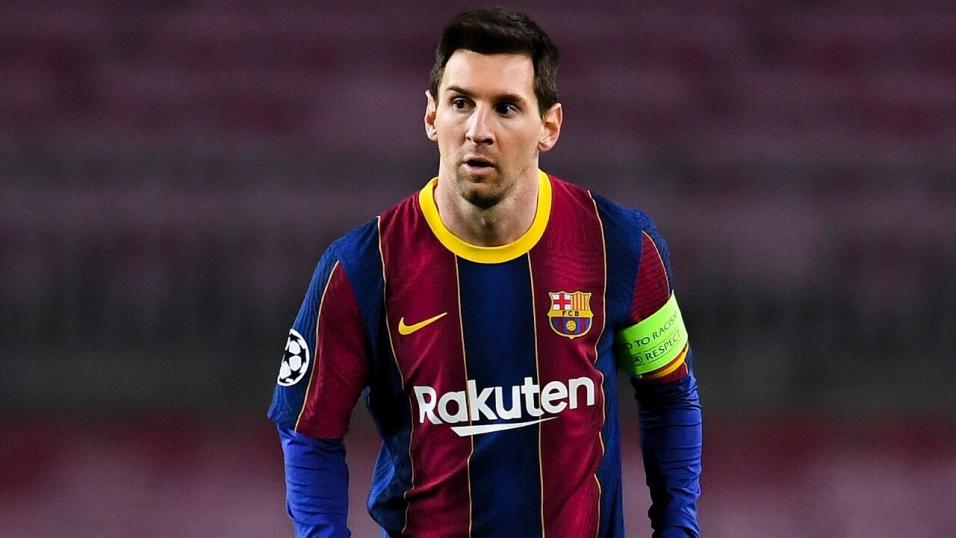 Could Lionel Messi play under Pep again?
Messi's next club continues to occupy Rivaldo's thoughts and he believes Messi combined with Guardiola would make City favourites to win every competition...
"With Messi in the side, City would be the favourite to win any competition."
Pep Guardiola has one of the best squads in Europe and Manchester City are in incredible form right now after 19 consecutive wins, jumping to a 10-point lead in the league and taking a solid step forward in Europe this week.
City are a very rich club and that allows them to sign the best players in the world. For that reason, they would be a very solid destination for Lionel Messi if he leaves Barcelona.
Mix the great moment of form they're going through with the fact that Guardiola has already coached Messi with huge success, and it's clear that the English club would become even stronger with the Argentinian star on their ranks.
In fact, with Messi, they would be the favourite to win any competition.
Richarlison is already a pivotal player for Brazil
Everton fans are enjoying Richarlison's qualities and that's not a surprise for me. He is an excellent player with the personality to take responsibility at any moment, so, this good phase he is going through in England just confirm's his pedigree.
He likes to take centre stage when he plays and is definitely one of the good Brazilian players we have and will continue playing an important role on our national team if he keeps his current form level.
Giroud's boldness opened the door for a brilliant goal
The French striker Olivier Giroud scored a stunner against Atleti on Champions League with a bicycle kick goal that delighted the fans. It's not easy to do it because requires boldness and improvisation in such a short time to make it real.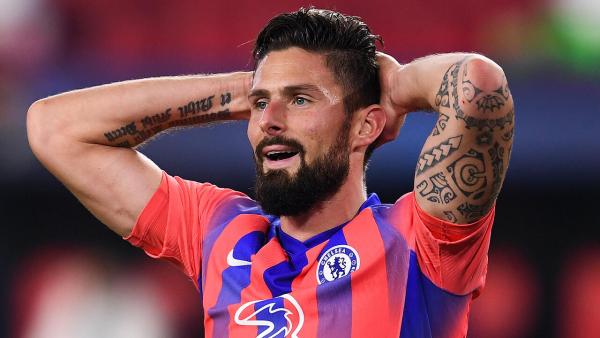 Giroud has proved to be a great player for the big moments and it isn't the first time he has stunned the football world with his goals. I can only congratulate him for such a beautiful moment which was particularly important in a decisive CL match against a very defensively strong outfit such as Atletico.
Barca must still believe
It's clear that the situation is tough for Barcelona in La Liga right now, but Atletico Madrid dropping points has reopened the title battle. Barcelona must take full advantage and try to get back the title lost last season.
There are still plenty of matches to play and lots can still happen. Barcelona have a good chance to be crowned Spanish champion, after all the club have been dominant in the competition in the last 10 years or so.
Koeman is right: veterans must take responsibility
Ronald Koeman underlined the importance of his team's veterans this week, saying the older players need to take a step forward, and prove their quality and experience at this time. I fully agree with the statement.
We know that the club is going through a transition and needs to keep giving opportunities to the young talents, but, as I always defend the biggest responsibilities on the pitch should stick to the more experienced ones which are more used to big moments.
Pedri has a Bright future ahead of him
The youngster Pedri played another very interesting match against Elche at midweek and he is really convincing everyone of his talents. He is enjoying a great opportunity to play regularly on the club and he has earned Ronald Koeman's confidence which makes things much easier for him.
He is one of this season's surprises and is showing that he has a great future, but I have to state that for now the responsibility must stay with the veterans and players signed to make the difference on a regular basis.
Zidane gives more proof of his qualities
Despite recent criticism, Zidane can still guide Real Madrid to more success this season. He is guiding Real closer to the summit of La Liga and managed to extract a vital win against Atalanta in the Champions League.
I really do not understand criticism of Zidane, after all he has already won three consecutive Champions League titles and managed the club to a La Liga title last season.
He seems to be a very solid manager and doesn't deserve such doubts about his job.
Press and fans should wait for the end of season and only then evaluate his job. If he fails on getting titles, then it will be time to ask for responses to the club's board if you think it's deserved.
Real Madrid are sure of Vinicius Jr. abilities
Zidane used Vinicius Junior as a starter on Champions against Atalanta, but he didn't have a great day. Many argue that he is losing too many chances to become a regular starter on the club.
For me, he is a player capable of making difference in the matches and has already proved it at the club, so, I don't any reason to doubt his qualities.
He does need to improve his finishing abilities because if he scores more regularly, he will be appreciated. His technique is great and he has the skills to make the difference, but he must develop the final chapter of his game, scoring goals.