International Friendlies: Back Dutch to get two and Morocco to keep on winning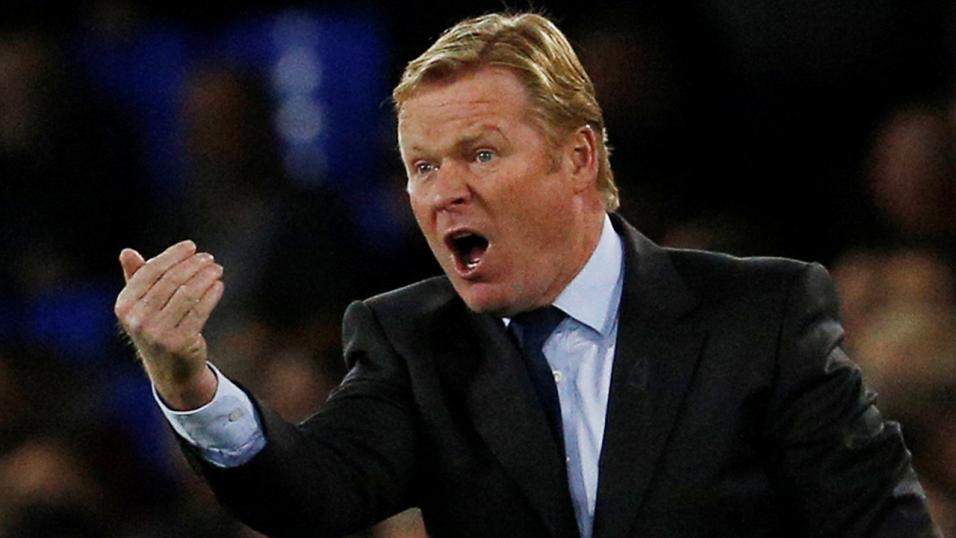 Ronald Koeman is building an attack-minded side.
Three Thursday friendlies to look forward to with the Netherlands a good bet to score at least twice against Slovakia, says Jamie Pacheco.
"Former Premier League men Ryan Babel and Memphis Depay have been in particularly good form for their country and at a slightly bigger price, it's worth a punt on the Dutch scoring at least two goals."

Romania v Chile
Thursday May 31 15:00
Ask any football fan who Chile's two best and best known players are and they'd tell you Alexis Sanchez and Arturo Vidal. Both play at top European clubs, both have been crucial in winning two Copa Americas and putting in a good effort at the last World Cup.
But their talents weren't enough to get Chile to the World Cup this time round. And after a long season they won't be involved in this match against Romania.
Cosmin Contra's side also failed to qualify for the World Cup of course, but you have to go back at least a decade to find the last time they had a really good squad. Still, they're on a good run at the moment. Romania finished their World Cup campaign with two wins, and a final round draw against a strong Denmark side which they then followed with a good string of results in friendlies since qualifying ended. An away win in Israel and home wins against Israel and Sweden, countered by a home defeat to the Netherlands.
These two have only played once before but that match is of some relevance because it was less than a year ago. Romania are carrying greater momentum and it's hard to ignore the importance of those two heavyweight absences for Chile.
This match is played on neutral soil but it is in Austria so you'd think that if it favours anyone, it would be the European side. Yet another reason to go with Romania to win it at 19/10.

Morocco v Ukraine
Thursday May 31 19:00
It's a little hard to see why the market is finding it hard to split these two when they face off in Switzerland. Morocco are just about favourites at 13/8 to the Ukraine's 19/10 and that doesn't make much sense.
Morocco are going to be at the World Cup and deservedly so. Not only that but they're on an excellent run with their last 13 games producing 10 wins, two draws and just the one defeat. And if playing Libya or Sao Tome and Principe is hardly a stiff test, it's worth pointing out that run also included wins over very capable international sides such as Serbia and South Korea.
The Ukraine are managed by their most famous ever player, Andryi Shevchenko, but he doesn't really have much amount in terms of playing resources. The result has been a very inconsistent set of results.
Ukraine came pretty close to making the play-offs after finding some form towards the back-end of their qualifying campaign before finding Croatia too good for them and losing 2-0 at home to Luka Modric and co. Since then it was two wins and a draw in friendlies.
Morocco look to be in a better place right now and have developed a winning habit. Yes, they're unlikely to compete with the world's best sides in Russia but they should be too good for this lot.
Slovakia v Netherlands
Thursday May 31 19:45
Ronald Koeman didn't exactly impress the Everton fans too much during his time at Goodison Park but he's certainly started life pretty well as Netherlands boss. It's hard to imagine a World Cup without the Dutch but he'll be doing his best to make sure it doesn't happen again.
Three consecutive away wins in friendlies against Scotland, Romania and Portugal (3-0 no less) suggest the team may be about to be a force to be reckoned with over the next few years.
Slovakia will be feeling sick about not having at least made the play-offs. They finished as runners-up to England but were the worst second-placed team of any and missed out.
You can take Koeman's men here at 11/10 but it may just be worth pushing the boat out a little more here. Each of the two sides' last eight games featured at least three goals and given the Netherlands scored seven goals across their last three friendly away fixtures, there's evidence that this is an attacking side the former Barcelona man is trying to build here. Former Premier League men Ryan Babel and Memphis Depay have been in particularly good form for their country and at a slightly bigger price, it's worth a punt on the Dutch scoring at least two goals.