Premier League 2020/21 Betting: Can Sancho make United title challengers?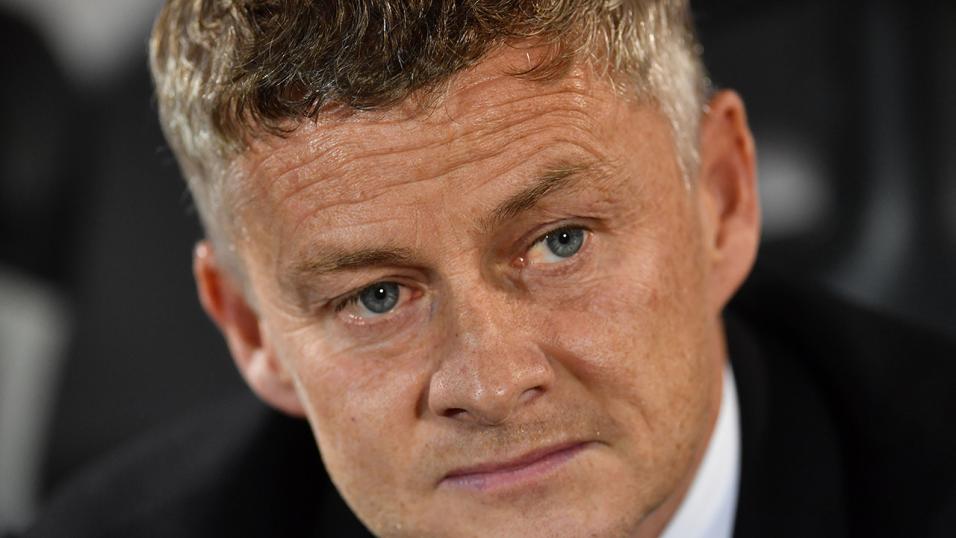 Solskjaer could challenge for the title next season.
Manchester United will be looking to consolidate with another top-four finish next season, but Bruno Fernandes' impact suggests Jadon Sancho could cause a major upset, writes Alex Keble...
"If Ed Woodward splashes the cash on some Galactico-style footballers, Solskjaer's United can mimic what Zinedine Zidane has achieved at Real Madrid: consistently winning in spite of simplistic tactics"
On the eve of the 2019/20 Premier League season Manchester United looked set for disaster. Pundits were predicting a crisis before a ball had even been kicked, such was the general perception that Ole Gunnar Solskjaer - having won just two of the final nine games the season before - was both out of his depth and presiding over the worst United squad in decades.
The turnaround has been extraordinary and there are many pundits, including this one, who owe Solskjaer an apology. There remains little doubt Mauricio Pochettino is a better tactician and, long-term, is better suited to the role, while it remains true that had a director of football been put in place alongside someone of Pochettino's calibre the club would be building faster and better.

Nevertheless Solskjaer has improved United considerably, and could be as little as one strong transfer window away from making them Premier League challengers again. That will sound far-fetched to some.
But if there is one thing United's form in 2020 has taught us, it's that tactical acumen is over-rated in the age of the super-club.
Fernandes' impact suggests tactics aren't all that
The first half of 2019/20 went as many predicted, United floundering without a clear tactical direction as the Norwegian's ambiguous allusions to the 'pace and power' football of United in the 1990s betrayed his inexperience - and his blindness to how the likes of Jurgen Klopp and Pep Guardiola have drastically altered the tactical landscape since the days of Sir Alex Ferguson.
But then Bruno Fernandes joined from Sporting CP and everything changed. Overnight, United had purpose in their attacking interplay, the Portuguese's energetic and line-breaking style of football single-handedly creating chances while pushing his new team-mates to a higher tempo. With Paul Pogba returning to the centre of the park, and with Anthony Martial and Marcus Rashford striking up a partnership now they had creative players to feed them, United went unbeaten in their final 14 league games.
Solskjaer didn't change anything tactically; he simply let his world-class players bully opponents into submission. That's the power of money in the modern game. Attach this style of football - vague, individualistic - to Solskjaer's successful strategy against fellow 'Big Six' clubs (sit back and counter-attack), and suddenly you have a top-four team ready to move to the next level.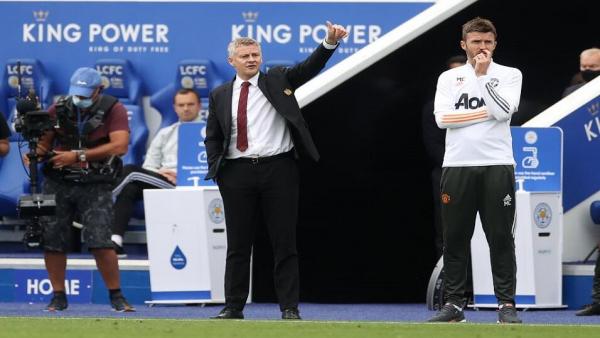 Sancho alone can ensure United bully the middle class
United don't need many new players to ensure their run of form since February continues over a whole 38-game season. Jadon Sancho, expected to arrive at Old Trafford before Borussia Dortmund's August 10 deadline, contributed 17 goals and 16 assists in the Bundesliga last season. Many of those were conjured out of nothing; out of simply being the best player on the pitch, taking on his man and producing a moment of magic.
As Fernandes's influence grew, United's opponents increasingly sat back, inviting pressure and eventually folding. Just imagine what Sancho can do from the right flank, his threat counter-balancing United's already-fertile left wing partnership to give Martial and Rashford more room in which to operate. Given that the back four are solid and rarely caught on the break, it could be enough to ensure United are back in with a shout of the Premier League title in 2020/21, currently priced at 8/1.
Or to put it another way, if Ed Woodward splashes the cash on some Galactico-style footballers, Solskjaer's United can mimic what Zinedine Zidane has achieved at Real Madrid: consistently winning in spite of simplistic tactics, using their financial power to out-muscle the rest. A similar story has developed for Paris Saint-Germain and Juventus, two clubs looking uncomfortable under Thomas Tuchel and Maurizio Sarri respectively but too big to fail.
Fortunately for English football, there is a lot of competition at the top and Manchester City and Liverpool remain considerably stronger than Man Utd. But signing Sancho and low-balling Aston Villa for Jack Grealish late in the window could be enough to close the gap.
Solskjaer's man-management and individual coaching
This is not to say Solskjaer has done nothing. In terms of proving the doubters wrong, his biggest success has been a man-management strategy that leans heavily on referencing the club's glory years while consistently - and calmly - putting his arm around the shoulders of his young squad. There is no doubt his players enjoy playing for him; enjoy the freedom and the trust bestowed upon them.
That is no mean feat at a big club with plenty of egos. Another reason they're enjoying their football could be Solskjaer's uncanny ability to improve individuals, to work on specific skills - shooting in Rashford's case, movement in Martial's - to increase their output. The goal for next season should be to work on Aaron Wan-Bissaka's attacking play and Luke Shaw's defensive positioning.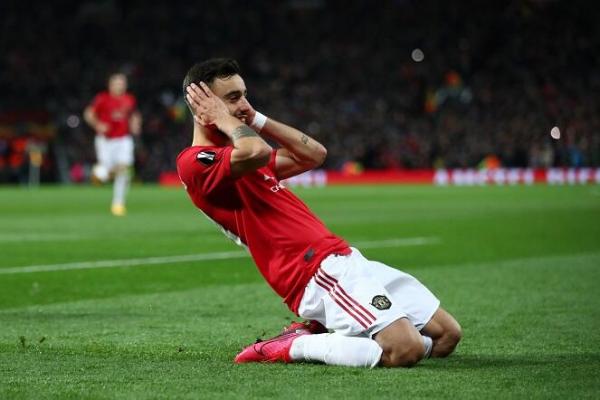 Issues could emerge without defensive reinforcements
However, finishing just inside the top four remains the most probable outcome for the season ahead, not least because defensive issues seem likely to emerge at some point in 2020/21 as opposition managers work out where the vulnerabilities lie. Victor Lindelof still doesn't convince alongside Harry Maguire, who himself can lack the pace or agility needed against the division's most ruthless counter-attacking sides.
David de Gea has also become a serious concern, and the Spaniard's wages suggest Solskjaer won't be able to get rid of him this summer. That means either taking the political gamble of leaving their most highly-paid asset on the bench all season and bringing Dean Henderson into the starting 11, or risking another error-prone season with the Spain international in goal.
For United's goalkeeping situation to be the biggest problem with the Man Utd team ahead of the 2020/21 season is quite extraordinary considering where this club were at 12 months ago. Solskjaer deserves credit for that, even if he remains tactically out of step with the world's best coaches. And with Sancho arriving, with the wealthiest club in England flexing their muscles, Solskjaer's flaws might be completely irrelevant 12 months from now.