Dimitar Berbatov: Rest is key to United's Europa League chances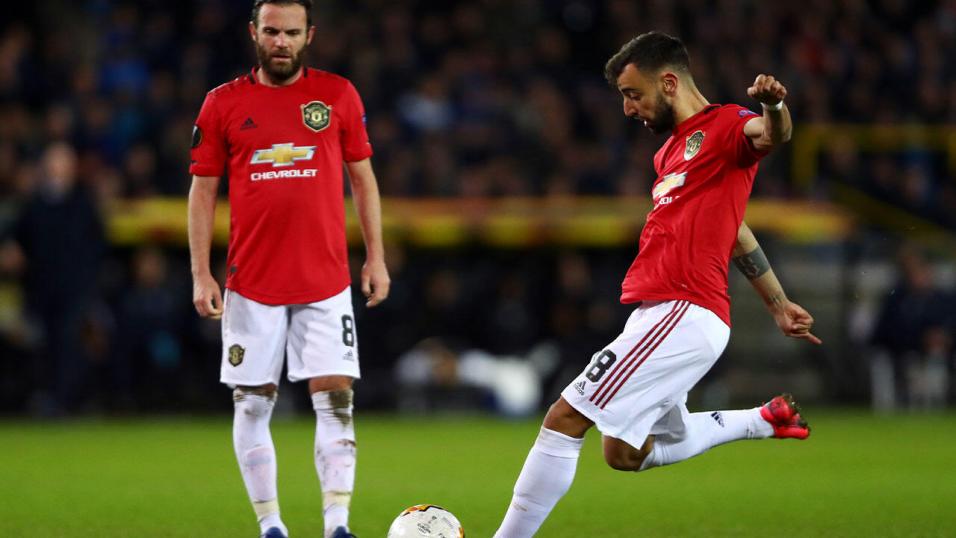 Bruno Fernandes scored the winner against Copenhagen
Betfair Ambassador Dimitar Berbatov discusses Manchester United's chances of winning the Europa League, Gareth Bale's future and backs Bayern Munich for Champions League glory...
"At this stage of the competition, winning is all that matters. United have to win two games and it doesn't matter how they play if they win those."
You must give credit to Copenhagen who made it very hard for Manchester United in their Europa League quarter-final. Some of the United boys looked a little tired after a long year, they need to rest now.
Since the restart Ole has shown great faith in largely the same 11 players and that could a factor in their tiredness. The exhaustion is as much mental as physical. It's so important that they rest up and recover now if they want to win the competition.
Ole needs to rotate his squad
The majority of players want to play every match, particularly when things are going well. But it's important to speak to players and see how they are feeling, and as a manager you need to be ready to rest a player even when that player says he wants to play but is fatigued or carrying a knock. If you meet a team that is as good as you and your players are suffering fatigue, you are going to be in trouble.
It's interesting to see Ole rely on this 11, and it shows these are the main guys, with some exceptional talent. Other players are getting chances, but there is a clear hierarchy now between starters and subs. This isn't permanent and shouldn't be. Take Scott McTominay, he is on the bench now, so he needs to work very hard to get into the starting 11. He needs to stay after training, show he's willing to put in the extra effort. Ole will see and appreciate this. Scott can do it because he is a very talented boy.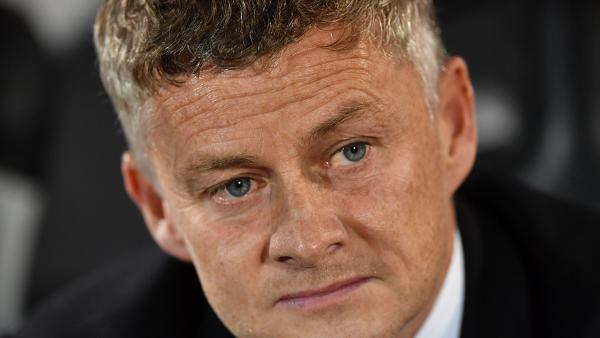 At this stage of the competition, winning is all that matters. They have to win two games and it doesn't matter how they play if they win those. Tiredness, fatigue, stress - these are all major factors, so results are more important than style in this moment. I think playing these games as only one leg makes sense to ensure the competition gets finished on time.
It's a necessity really with how the world is right now. Both ways have merit. With two games, as a fan you get more to watch! As a player, it can be tough - you beat the team 1-0 or 2-0, then you must play again! That can be annoying. With one game, you need to be tuned in, no mistakes. Two games is probably the way it will go when things come back to normal.
Sevilla and Inter are huge dangers to United. Inter were excellent against my old team Leverkusen on Monday. United should scout all these teams as best they can, obviously Sevilla have an amazing record in this competition. Again, as I said, all that matters now is winning these last two games for United.
Lukaku will want revenge
Lukaku is a concern for me, he's scored 23 goals for Inter this season which is a great achievement. I always said I liked him as a player, that if he got chances he would score goals. He's very quick, and very strong, and his goal on Monday was spectacular. He's the main danger for whoever they play against.
Inter also have Alexis Sanchez and Ashley Young, who will know United very well. If they play United in the final, these players will want revenge, to show United that they were wrong to let them go. Lukaku would love the chance to bang in some goals against the team that let him go. Lukaku took a lot of criticism in Manchester, and he was right to leave. Look at him now, he has been fantastic for Inter.
Sevilla boss Julen Lopetegui has had tough times in his career, and while it would be nice for him to win it, football doesn't work this way. If it did, I would have had a fairytale ending in the Champions League. I got to the final three times but it was always unlucky for me. Life is hard, and that's just the way it is. European competitions in particular bring plenty of heartbreak.
Juventus disappointment
It must be awful, not only for Cristiano but for the whole team, that Juve got knocked out. At the end of the day, the manager always gets the blame, although I didn't expect Maurizio Sarri to be sacked.
Guys like Cristiano will always be hungry, no matter what they win in life, and that's why he is still breaking records at 35. I was surprised that Andrea Pirlo got the job, but yet again it's a big club giving a chance to inexperienced coaches, and that is inspiring to young coaches. The fear I guess is that failure as manager could tarnish his legacy as an amazing player, which no one would like to see.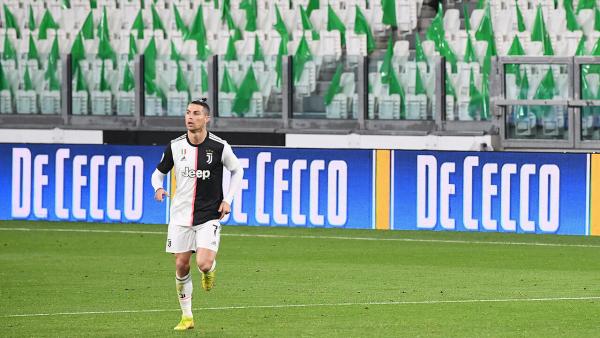 It has happened many times that amazing players fail as managers. I think Gennaro Gattuso was right how he said it- you don't sleep, you're always on the clock, and you always fuck up. I really hope Pirlo succeeds however.
When I see a young manager given a chance, it shows me and other ex-footballers that it is possible and that there are opportunities. It is easier when you are a huge name like Pirlo, Zinedine Zidane, Pep Guardiola, but to succeed you need to prove you can do the work. You can be the best manager in the making, but if you get bad luck and things don't work for you, then you can look like a failure.
For me personally, I want to take my Pro-Licence from UEFA, but I want to get the right opportunity also.
Fans too fickle with Zidane
People are so fickle. Zidane has won the Champions League three times in a row, Real had never been eliminated under him until their defeat to Manchester City. Now all of a sudden one blip and people are going crazy. People will build you up just to crash you back down again and it's very wrong. It's not the end of the world that they got knocked out of the Champions League in this crazy year. City are a very strong team, if you make mistakes you will get punished against them, that's life.
Madrid's failure in the Champions League also shows how big a role Cristiano played in those three triumphs. But he had the team there to assist him. What's in the past is in the past now, and Madrid must kick on again. Cristiano would love to win the Champions League at one more club, to add that to his legacy.
When I heard that Gareth Bale didn't want to play, I was surprised and even more surprised that Zidane revealed it to the media. Something is not right over there with him. If he's fit, it is awful that he doesn't play. When a player refuses to do that, it confuses me a lot. Gareth, I want to see you play football! He is too gifted to sit on the bench.
There are only two teams left in the Champions League that have won it previously - Barcelona and Bayern Munich - and they are playing each other, so it is likely that we will have a first time winner.
That is good for football. City are the favourites but I expect Bayern to go all the way. Robert Lewandowski looks almost unstoppable.
Discover the latest articles
Read past articles