Dimitar Berbatov: If United don't strengthen defensively it will be a long season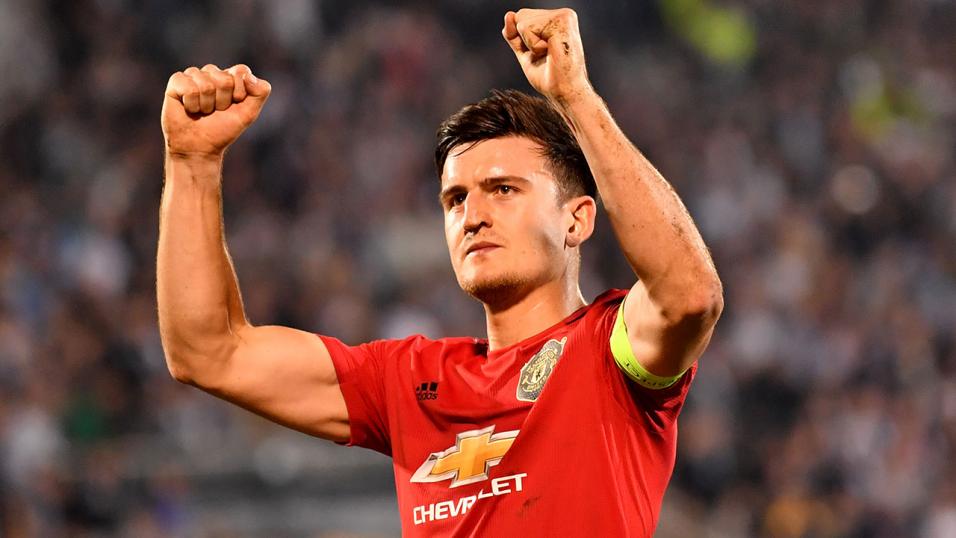 Dimitar Berbatov believes Harry Maguire needs a fast central-defensive partner
Betfair Ambassador Dimitar Berbatov tells us why Manchester United must strengthen their squad, discusses Son, Kane and Bale, and has a few words for a fellow Balkans tennis star...
"The goals they conceded at the weekend were poor defensive goals. At the end of the day, if Crystal Palace can score three past you, you are in trouble."
United have no excuses for poor start
I said Manchester United need to hit the ground running, but they did the exact opposite at the weekend. It was only the first game, but they looked awful - slow, no transition between the lines, I don't remember many efforts on target, and all of that speaks volumes about the attacking prowess of the team. In the end, Palace won deservedly.
We're always going to have the VAR debate in football, and once a ball touches a hand in the box, you'll get people on both sides. It's hard to see it resolved entirely. Some will be happy, some won't, even with the retaking of the penalty. It's no excuse for United, the performance just wasn't good, and hopefully it will just be a first-game blip.
If we just based it on the first game then United are miles off the speed of the other top teams in the league, and so I hope it is just down to it being game one. If it becomes a trend, it could be a very long season. I and others have big expectations for United this season. They need a center-half, and probably further recruitment also to be competitive. At the end of the day, if Crystal Palace can score three past you, you are in trouble.
As I said, if we only judge on this game, United need to buy a whole new squad! But we can't over-react to one game on its own. They have less than two weeks until the window closes, and they can play some more games to figure out what they need in that time, but it's not easy. It can be hard to sign players, maybe the players don't want to come, it is hard to say, but their defence is what they need to work on.
The goals they conceded at the weekend were poor defensive goals. If they don't strengthen up, it will be a long season for them. They need someone alongside Harry Maguire, look at how impressive he has been since he came in, and he is now captain. They need someone who is fast, like Rio Ferdinand was for Nemanja Vidic.
Son almost joins the five-goal club
When I saw Son Heung-min's performance at the weekend, I was almost sweating when he was on four goals and nearly joined the five-goals-in-a-game club. It is always good to see a player play that freely and be in a position to score four, these days it is even harder to score just one goal. Son has developed into a top player at Spurs, and the team played brilliantly.
Son will get the accolades, but Harry Kane deserves plenty of credit, he was selfless, a true captain.
I think Kane has always been a player for the middle, not exactly a number nine and not exactly a number ten, but someone who just plays through the middle, and that is exciting to watch. You can see from his performances that he isn't selfish, for all the goals he scores. He will pass the ball if that is the best thing, he is deceptively quick, and most importantly he is a great goalscorer.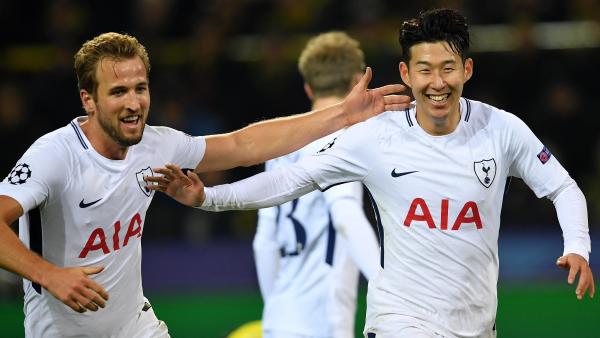 Watching Kane and Son is like they are psychic, once Son starts running, Kane just knows where he is, and vice versa. This is the definition of a team player who isn't just selfish.
Gareth Bale will be a very happy man to come into a team like this. It was a great message for the likes of Kane and the team to send to Gareth. Gareth has made a good decision to come back, and I read somewhere that Jose Mourinho was a big part of Gareth's decision given how many trophies he has won. I want to see Spurs continue like this, this was a champion's performance.
I'm sure Bale will be thinking 'we can do something here'. I was in a position where I joined a team with amazing attacking players, like Ronaldo, Rooney, Tevez and many more, trust me going into a dressing room like that is exciting, but it is challenging and competitive also. You need to be on the level of those players, but that is no worry for Bale.
Every player is pushed on by those around him and the quality they have. The Spurs players will be lifted by Bale as much as he will be lifted by them, and hopefully it can finally translate into silverware, because as good as Spurs are, they have no medals to show for it!
Dele Alli should stay and work harder at Spurs to earn starting place
The Dele Alli situation is a strange one, left out of recent squads and Mourinho saying he has lots of players in that position. It is strange to me, and to others looking from the outside, so it can only mean one thing - the manager is just not picking him, and what that reason is, only they will know. It means there is some kind of problem, and who knows if it will be resolved?
I hope it is fixed, he is a good player, and can become even better. I think a move to Paris Saint-Germain would be a big step back for him, because Deli is already in a great place to develop, and it will be a shame if it comes to an end like this. On paper, it is a great move for him, but where does he fit in at PSG, who are very strong and have lots of quality players in the same position. It is hard to see him playing there. I'd like to see him stay and fight at Spurs instead.
Judging by the documentary, Mourinho didn't like the way Dele trained, and thought he was lazy. If that is the case, then he needs to knuckle down and work hard to get his place in the starting XI back.
Rodriguez decision to leave Real Madrid already paying off
James Rodriguez looks like a new man at Everton. When you join a new club, you are often extra inspired, and he was like this when he went to Madrid first, and looks like the same for Everton. Bear in mind it has only been two games, but so far, he is amazing. His left foot is magic, and right now everything is going in his favour. I don't necessarily think Madrid did too much wrong, sometimes these things just happen. Like Bale, it just gets to a point where the players aren't coming back from where they got to and they need to move on.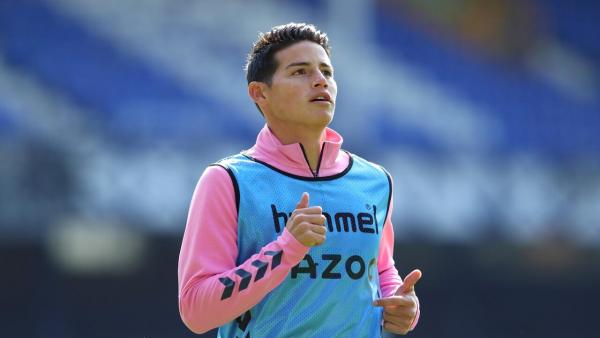 Carlo Ancelotti is the right man for James to go to, and the two can succeed together. No matter how big you are, the team you leave will go on existing and probably succeeding, no one is bigger than any one club. Real Madrid will be fine, it is a new chapter in the life of James. Bale is more interesting as he is on loan, and stranger things have happened than for him to do well and Madrid to want him back.
Jovic needs to find his feet again
I'm disappointed that things aren't working out for Luka Jovic so far, but maybe a loan is the right move for him. A loan back to Frankfurt, to familiar surroundings will suit him, he is loved there, and the idea is for him to produce the games he produced before now. In his case, there are no other options - he's not playing, he's been unlucky with injuries, Zidane has said he won't play - so his best bet is to go back to where he did so well and rebuild.
Halep can help to give a bigger and better view of sport and our talent in Eastern Europe
Although I am not a tennis fan, I know there is a big tournament coming up and Simona Halep has a great chance of winning at the French Open. It is great to see her doing so well! It's like when Luka Modric won the Golden Ball, although he's from Croatia all of us in the Balkans and Eastern Europe said 'f*****g finally'. Hopefully, Halep can get to World Number One and we can say the same, she is very close, and she represents our small part of the world very well in her sport.
Read past articles