Dimitar Berbatov: Gareth Bale to Spurs is a great move for all parties
Bale's move to Spurs is a "step back in the right direction"
Betfair Ambassador Dimitar Berbatov discusses Gareth Bale's move to Tottenham, warns Spurs not to underestimate Bulgarian opponents and back United to start with a win...
"This is a step back in the right direction for an amazing player. It's hard to say that this alone will make Spurs title challengers, but it is a sign to the world that they can do serious business."
I can't believe the TV series of Bale at Madrid is about to come to and end at last! It's great news for everyone involved. Gareth loves Spurs, it's where he first showed the world what he can do.
Whether it's a loan move or they buy him outright, once he's back playing that's all that matters. Quality never disappears. At 31, he still has the ability to play a crucial role at Spurs.
A step back in the right direction
Good players know how to update their game as they age, even Cristiano Ronaldo and Lionel Messi have changed how they play. Bale will have great players around him at Spurs who will help bring out the best in him.
I'm sure Bale has been watching the documentary about Spurs, All or Nothing, so he'll know how the club works now. His agent will have kept in touch, and he will be aware of the new stadium, the amazing training ground.
This is a step back in the right direction for an amazing player. It's hard to say that this alone will make Spurs title challengers, but it is a sign to the world that they can do serious business. The players in the squad will be encouraged, and so will potential signings.
The Premier League's strongest attack
I don't know too much about Jose Mourinho or how he will get the best out of Bale, but I have faith that they will work well together. I can see from the series that Mourinho is straightforward and honest, we've seen that with his treatment of Dele Alli and others. Bale will have spoken to Mourinho before this deal is done and it will be part of the reason he wants to return.
Bale, Kane, Son, Dele Alli - managers would kill for this frontline. How Mourinho sets the team out is a different question, and that will not be easy to answer, but they are all proven goalscorers and star players, so it's a good problem to have.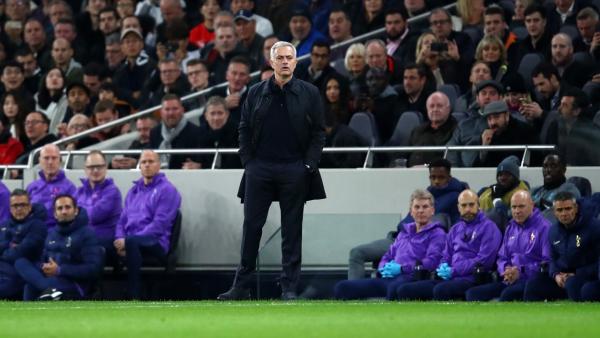 On paper, they now have the strongest front-line in the league along with Liverpool. But Spurs fab four have never played together so we will have to see how they gel. The Spurs players already know each other so will just need to learn to play with Bale quickly. For Bale, playing with Kane and Son probably sounds pretty good. Bale is probably already texting Harry Kane and other Spurs players, chatting and looking forward to linking up.
I just want to flick on the TV and see Gareth Bale playing football again! As fans, we want to see players like that on the pitch.
Bale and Rodriguez can be reborn in the Premier League
It's unfair to say Madrid wasted Bale's talent, as he did contribute a lot over the years, but they have missed an opportunity to get more from him. I'm not sure why, I don't know anything outside what I read in the news, but for me Bale was up there with Ronaldo and Messi. He had that quality, and made that impact in games.
Spurs need to show Bale the love to get the most out of him. I don't know the full story of what happened with Bale and Zinedine Zidane, but from what I read there is a problem between the two. Let's say Zidane said: "Listen bud, you aren't going to play every minute." Maybe Bale got upset. The manager isn't going to like you sometimes, even if you bust your ass in training, you won't play and that's just it. Everyone is tired of this saga now and just wants Bale back playing football.
The same is true of James Rodriguez who didn't play enough games at Madrid. To some, it looks like James has taken a step back in his career, but sometimes you take one step back to take two forward. To me it is a surprise it came to this, I have played with both Bale and Rodriguez, and they are amazing footballers, good enough to play at the very highest level.
It's very hard to say whether Bale will be disappointed with his time at Madrid. He won four Champions Leagues. How the f**k would you be disappointed with that?! Only he will know if he did all he could to stay and do his best, and if he did, then he will have no regrets. He won absolutely everything he could.
Bale and Mourinho must instil winning mentality
It's so important to have people who have won trophies in your dressing room, whether they be players or managers, so can Mourinho and Bale instil that winning mentality at Spurs? Or will they be dragged down by the club? It's going to be fascinating to find out.
I went to United having only won a League Cup and they changed me to become a consistent winner. At Spurs, the dressing room could possibly change Bale and Mourinho. That is the challenge at Spurs now. Bale has already been in the Premier League and done very well, and it will be familiar to him.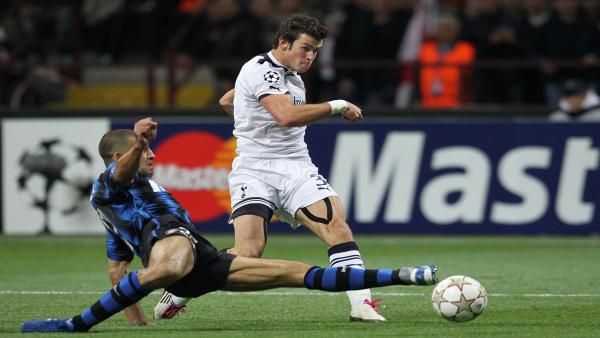 Spurs were very poor against Everton at the weekend and didn't deserve anything from the game. Everton were tough, at times played very well, and it was a good start to the season for them. Spurs looked slow, tired, like it was all hard work, even thought it was just the first game.
Mourinho won't have expected this and will hope they can improve fast. Spurs can't go back to being a mid-table club again. The pressure is very much on Jose, he has won trophies wherever he has been in charge and we all expect that of him at Spurs.
Tough test for Spurs in Bulgaria
Spurs' Europa League opponents on Thursday, Lokomotiv Plovdiv, are a decent side who are playing good football. They've won the cup back-to-back now, so they have shown consistency. For Bulgarian football, they have good players who've been together for a while now and have chemistry.
Spurs can't underestimate Plovdiv. The stadium being empty helps Spurs, as a full stadium would inspire Plovdiv big time. Everyone expects them to be beaten, so they have little pressure and can just enjoy themselves, it's maybe even a chance for one player to make a career for himself by having a great game.If Spurs underestimate Lokomotiv Plovdiv, they will regret it.
My one regret is not being able to see Spurs in person in my home country given this situation, but I'll look forward to watching them on TV. Plovdiv have the players to hurt Spurs - they are technically gifted, they play really nice football at times. If Spurs are expecting long ball, they could be surprised. Plovdiv are also a big team and very dangerous from set-pieces.
United can get off to winning start in Premier League
My other old team, United, are back this weekend, and I expect them to take three points against Crystal Palace on Saturday. I saw Donny Van de Beek play the friendly against Villa, and it was very positive, he will have a huge role in all the big games this year. People expect a lot from him and a lot from the team- they are Manchester United and it's been too long since they challenged for the title.
As for what happened last weekend in the Premier League, I really wanted Leeds to get a point at Liverpool. Marcelo Bielsa's men played amazingly and showed it is possible to get at Liverpool. I was disappointed with Fulham, they need to make some huge defensive corrections. I expect more from Kai Havertz for Chelsea going forward too. But it is early days.
Discover the latest articles
Read past articles