French Open 2020 Tips: Form guide for the women's singles in Paris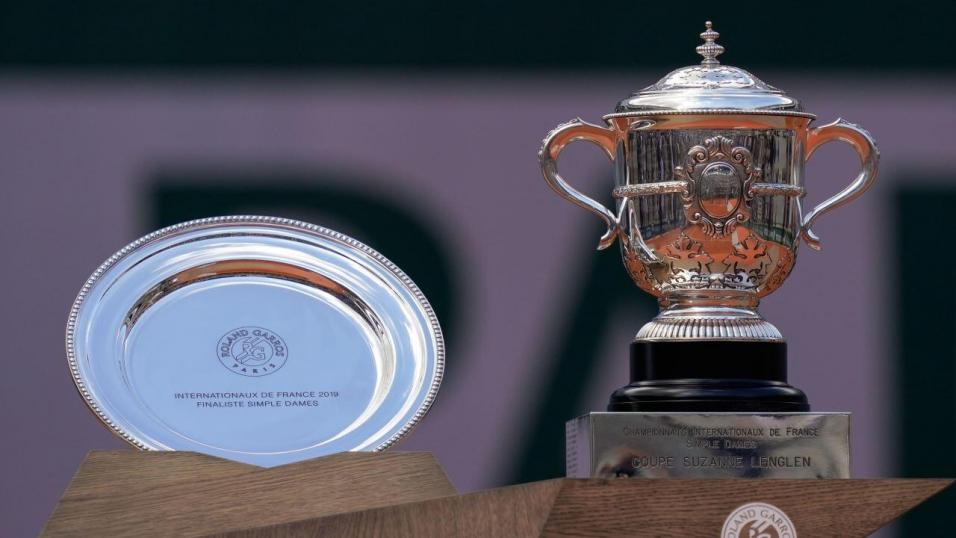 Trophies awarded to the winner (right) and runner-up (left) of the women's singles
Check out our form guide ahead of Roland Garros, where former champion Simona Halep will start as favourite to claim a third Grand Slam title. Words and stats by Andy Swales...
"The top seed arrives in Paris as the clear favourite, having won both of the clay court events she has contested since the end of lockdown – in Prague and Rome."
When the French Tennis Federation announced in March that they would re-schedule Roland Garros for early autumn it was met with a little amazement, plenty of annoyance and a fair amount of anger - particularly from their counterparts in the United States.
The forthcoming French Open kicks off on Sunday, just two weeks after the US Open came to an end.
And the close proximity of these two Slams probably accounted for the absence of many of the world's leading players in New York.
The women's singles was particularly badly hit by a long list of players who stayed away from Flushing Meadows.
Six of the world's top 10 did not compete at the US Open. Four of these were Europeans who probably decided it was better to prepare for the French Open which was taking place on their home continent.
Although most of this group of absentees collectively voiced their concerns over the threat of Covid-19, many will have felt their chances of reaching the latter stages on clay were far better than progressing deep into the second week in New York.
It was therefore a convenient way of deciding to focus their attentions on preparing for Roland Garros, rather than travel to the Big Apple.
Recent champs absent
On the other side of the coin, world No 3 Naomi Osaka has pulled out of the French Slam, having banked her second US Open around 10 days ago.
All three of Osaka's Slam titles have arrived on hard court, and she is yet to reach the second week in Paris.
So it probably made sense for the Japanese star to avoid the French Open where there was every chance she could aggravate the hamstring injury which she has been carrying for the past few weeks.
Perhaps one day, with a little more clay court experience, she'll feel ready to triumph in the French capital.
Defending champion and world No 1 Ashleigh Barty has also pulled out of the French Open. The Australian stayed away from New York too, so must have a genuine concern over Covid-19.
Canadian Bianca Andreescu, winner of last year's US Open, is also missing. The 20-year-old from Ontario was unable to defend in New York because of injury.
Between them, Osaka, Barty and Andreescu have scooped up five of the last seven Grand Slam singles titles.
That said, the field in Paris still has a lot more depth to it than the one with turned up at Flushing Meadows last month.
Note: Another injury worry concerns the likely No 2 seed Karolina Pliskova. The French Open semi-finalist from 2017 had to retire during the final of the Italian Open on Sunday, because of a back problem.
So who are the key runners in Paris?
Check out the latest betting ahead of the forthcoming French Open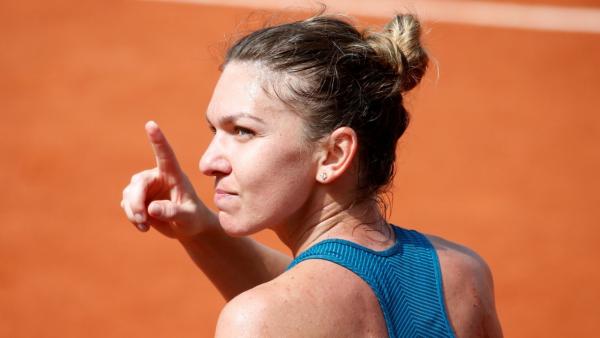 Simona Halep: The top seed arrives at Roland Garros as the clear favourite, having won both of the clay court events she has contested since the end of lockdown - in Prague and Rome. This makes it three titles in a row, as she also triumphed in Dubai back in February. Even taking into account this stop-start year of sport, the 28-year-old Romanian has won 19 of her 20 matches during 2020. Very impressive.
Serena Williams: Back again for another attempt to win her first Slam in almost four years. This will be her 10th Slam singles event since giving birth three years ago. She last won the French Open in 2015, before losing in the final to Garbine Muguruza 12 months later. Will celebrate her 39th birthday the day before Roland Garros begins.
Elina Svitolina: Flying under the radar a little, the world No 5 from Ukraine is one of the best current players yet to win a Slam. She hasn't even reached a final. Her best performances in Paris are a brace of quarter-finals and, in both 2018 and 2019, failed to make it beyond the first week.
Garbine Muguruza: Has enjoyed a resurgent 2020 - despite the long absence because of lockdown. The two-time Slam champion lost to Sofia Kenin in the final of the Australian Open back in January. At the semi-final stage in Melbourne, the 26-year-old from Spain beat Halep who turned the tables on Muguruza in Rome last Saturday. Winner in Paris four years ago.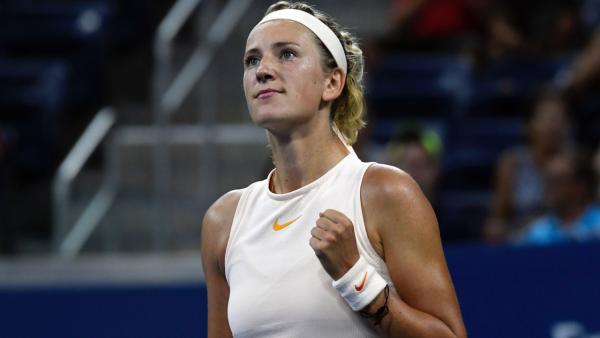 Victoria Azarenka: The 31-year-old from Belarus has been the big tennis story of recent weeks, completely turning her fortunes around following a number of years in the wilderness - not helped by personal issues. Beat Serena Williams in the US Open semi-finals only to lose to Naomi Ozaki in the title-decider. The world No 14 was recently beaten by Muguruza in Rome (quarter-finals.) Semi-finalist in Paris seven years ago and a two-time Slam champion.
Marketa Vondrousova: The surprise finalist in 2019. Has done very little since then but reached the semi-finals in Rome last week where she beat Svitolina before losing to eventual runner-up Karolina Pliskova - so can't be ruled out on her favourite surface.
Click here to view 10-year form at French Open
Twitter: Andy Swales@GolfStatsAlive
Last 10 Grand Slam Results (selected players)
| Player | U20 | A20 | U19 | W19 | F19 | A19 | U18 | W18 | F18 | A18 |
| --- | --- | --- | --- | --- | --- | --- | --- | --- | --- | --- |
| Simona Halep | | SF | Rd-2 | Won | QF | Rd-4 | Rd-1 | Rd-3 | Won | RU |
| Karolina Pliskova | Rd-2 | Rd-3 | Rd-4 | Rd-4 | Rd-3 | SF | QF | Rd-4 | Rd-3 | QF |
| Sofia Kenin | Rd-4 | Won | Rd-3 | Rd-2 | Rd-4 | Rd-2 | Rd-3 | Rd-2 | Rd-1 | Rd-1 |
| Serena Williams | SF | Rd-3 | RU | RU | Rd-3 | QF | RU | RU | Rd-4 | |
| Elina Svitolina | | Rd-3 | SF | SF | Rd-3 | QF | Rd-4 | Rd-1 | Rd-3 | QF |
| Kiki Bertens | | Rd-4 | Rd-3 | Rd-3 | Rd-2 | Rd-2 | Rd-3 | QF | Rd-3 | Rd-3 |
| Belinda Bencic | | Rd-3 | SF | Rd-3 | Rd-3 | Rd-3 | Rd-1 | Rd-4 | Rd-2 | Rd-2 |
| Petra Kvitova | Rd-4 | QF | Rd-2 | Rd-4 | | RU | Rd-3 | Rd-1 | Rd-3 | Rd-1 |
| Marketa Vondrousova | Rd-2 | Rd-1 | | Rd-1 | RU | Rd-2 | Rd-4 | Rd-1 | Rd-1 | Rd-2 |
| Aryna Sabalenka | Rd-2 | Rd-1 | Rd-2 | Rd-1 | Rd-2 | Rd-3 | Rd-4 | Rd-1 | Rd-1 | Rd-1 |
| Victoria Azarenka | RU | | Rd-1 | Rd-3 | Rd-2 | Rd-1 | Rd-3 | Rd-2 | Rd-1 | |
| Johanna Konta | Rd-2 | Rd-1 | QF | QF | SF | Rd-2 | Rd-1 | Rd-2 | Rd-1 | Rd-2 |
| Madison Keys | Rd-3 | Rd-3 | Rd-4 | Rd-2 | QF | Rd-4 | SF | Rd-3 | SF | QF |
| Petra Martic | Rd-4 | Rd-2 | Rd-4 | Rd-4 | QF | Rd-3 | Rd-1 | Rd-1 | Rd-2 | Rd-4 |
| Garbine Muguruza | Rd-2 | RU | Rd-1 | Rd-1 | Rd-4 | Rd-4 | Rd-2 | Rd-2 | SF | Rd-2 |
| Elena Rybakina | Rd-2 | Rd-3 | Rd-1 | | Rd-1 | | | | | |
| Elise Mertens | QF | Rd-4 | QF | Rd-4 | Rd-3 | Rd-3 | Rd-4 | Rd-3 | Rd-4 | SF |
| Anett Kontaveit | Rd-4 | QF | Rd-3 | Rd-3 | Rd-1 | Rd-2 | Rd-1 | Rd-3 | Rd-4 | Rd-4 |
| Angelique Kerber | Rd-4 | Rd-4 | Rd-1 | Rd-2 | Rd-1 | Rd-4 | Rd-3 | Won | QF | SF |
| Alison Riske | Rd-2 | Rd-4 | Rd-2 | QF | Rd-1 | Rd-1 | Rd-1 | Rd-2 | Rd-1 | Rd-1 |
| Maria Sakkari | Rd-4 | Rd-4 | Rd-3 | Rd-3 | Rd-2 | Rd-3 | Rd-2 | Rd-1 | Rd-3 | Rd-1 |
| Jennifer Brady | SF | Rd-1 | Rd-1 | Rd-1 | Rd-2 | | Rd-1 | Rd-2 | Rd-2 | Rd-1 |
| Karolina Muchova | Rd-4 | Rd-2 | Rd-3 | QF | Rd-2 | Rd-1 | Rd-3 | | | |
| Amanda Anisimova | Rd-3 | Rd-1 | | Rd-2 | SF | Rd-4 | Rd-1 | | | |
| Donna Vekic | Rd-3 | Rd-3 | QF | Rd-1 | Rd-4 | Rd-2 | Rd-1 | Rd-4 | Rd-2 | Rd-2 |
| Dayana Yastremska | Rd-2 | Rd-2 | Rd-3 | Rd-4 | Rd-1 | Rd-3 | Rd-1 | | | |
| Yulia Putintseva | QF | Rd-3 | Rd-3 | Rd-2 | Rd-1 | Rd-2 | Rd-1 | Rd-2 | QF | Rd-2 |
| Ekaterina Alexandrova | Rd-2 | Rd-3 | Rd-2 | Rd-1 | Rd-3 | Rd-1 | Rd-1 | Rd-1 | Rd-1 | Rd-2 |
| Sloane Stephens | Rd-3 | Rd-1 | Rd-1 | Rd-3 | QF | Rd-4 | QF | Rd-1 | RU | Rd-1 |
| Ons Jabeur | Rd-3 | QF | Rd-3 | Rd-1 | Rd-1 | Rd-1 | Rd-1 | Rd-2 | | Rd-1 |
| Magda Linnette | Rd-3 | Rd-1 | Rd-2 | Rd-3 | Rd-2 | Rd-1 | Rd-1 | Rd-1 | Rd-1 | Rd-3 |
| Anastasia Pavlyuchenkova | | QF | Rd-2 | Rd-1 | Rd-1 | QF | Rd-1 | Rd-1 | Rd-2 | Rd-2 |
| Barbora Strycova | | Rd-1 | Rd-1 | SF | Rd-1 | Rd-1 | Rd-3 | Rd-3 | Rd-4 | Rd-4 |
| Svetlana Kuznetsova | | Rd-2 | Rd-1 | Rd-1 | Rd-1 | | Rd-1 | | Rd-1 | |
| Saisai Zheng | | Rd-2 | Rd-1 | Rd-1 | Rd-1 | Rd-1 | | Rd-2 | Rd-1 | |
| Shuai Zhang | Rd-1 | Rd-3 | Rd-3 | QF | Rd-2 | Rd-3 | Rd-1 | Rd-1 | Rd-2 | Rd-2 |
| Julia Goerges | | Rd-3 | Rd-4 | Rd-3 | Rd-1 | Rd-1 | Rd-2 | SF | Rd-3 | Rd-2 |
| Veronika Kudermetova | Rd-1 | Rd-1 | Rd-1 | Rd-2 | Rd-3 | Rd-1 | | | | |
| Jelena Ostapenko | | Rd-2 | Rd-3 | Rd-1 | Rd-1 | Rd-1 | Rd-3 | SF | Rd-1 | Rd-3 |
| Kristina Mladenovic | Rd-2 | Rd-1 | Rd-2 | Rd-2 | Rd-2 | Rd-1 | Rd-2 | Rd-3 | Rd-1 | Rd-1 |
| Caroline Garcia | Rd-3 | Rd-2 | Rd-1 | Rd-1 | Rd-2 | Rd-3 | Rd-3 | Rd-1 | Rd-4 | Rd-4 |
| Anastasija Sevastova | Rd-2 | Rd-1 | Rd-3 | Rd-2 | Rd-4 | Rd-4 | SF | Rd-1 | Rd-1 | Rd-2 |
| Marie Bouzkova | Rd-1 | Rd-1 | Rd-1 | Rd-2 | Rd-1 | | Rd-1 | | | |
| Fiona Ferro | | Rd-2 | Rd-3 | Rd-1 | Rd-1 | Rd-1 | | | Rd-2 | |
| Rebecca Peterson | Rd-1 | Rd-1 | Rd-2 | Rd-1 | Rd-2 | Rd-2 | Rd-3 | Rd-2 | Rd-2 | |
| Alize Cornet | Rd-4 | Rd-2 | Rd-2 | Rd-1 | Rd-1 | Rd-2 | Rd-1 | Rd-1 | Rd-2 | Rd-3 |
| Iga Swiatek | Rd-3 | Rd-4 | Rd-2 | Rd-1 | Rd-4 | Rd-2 | | | | |
| Cori Gauff | Rd-1 | Rd-4 | Rd-3 | Rd-4 | | | | | | |
| Jil Teichmann | Rd-1 | Rd-1 | Rd-1 | Rd-1 | | | Rd-2 | | | |
| Heather Watson | Rd-1 | Rd-2 | | Rd-2 | | Rd-1 | Rd-1 | Rd-1 | Rd-2 | Rd-1 |
| Danielle Collins | Rd-1 | Rd-2 | Rd-2 | Rd-3 | Rd-2 | SF | Rd-1 | Rd-1 | Rd-1 | |
| Jessica Pegula | Rd-3 | Rd-1 | Rd-1 | Rd-1 | Rd-1 | | | | | |
| Bernarda Pera | Rd-2 | Rd-1 | Rd-1 | Rd-1 | Rd-1 | Rd-1 | Rd-2 | Rd-1 | Rd-2 | Rd-3 |
| Katerina Siniakova | Rd-1 | Rd-1 | Rd-1 | Rd-2 | Rd-4 | Rd-1 | Rd-3 | Rd-3 | Rd-3 | Rd-2 |
| Su-Wei Hsieh | | Rd-1 | Rd-2 | Rd-3 | Rd-2 | Rd-3 | Rd-2 | Rd-4 | Rd-1 | Rd-4 |
| Ajla Tomljanovic | Rd-1 | Rd-2 | Rd-2 | Rd-2 | Rd-1 | Rd-1 | Rd-2 | Rd-1 | Rd-1 | Rd-1 |
| Alison Van Uytvanck | Rd-1 | Rd-1 | Rd-2 | Rd-2 | Rd-1 | Rd-1 | Rd-1 | Rd-4 | Rd-2 | Rd-1 |
| Anna Blinkova | Rd-1 | Rd-2 | Rd-1 | | Rd-3 | Rd-1 | Rd-1 | Rd-2 | | Rd-1 |
| Laura Siegemund | Rd-1 | Rd-2 | Rd-2 | Rd-2 | Rd-2 | Rd-2 | Rd-1 | | Rd-1 | |
| Lauren Davis | Rd-1 | Rd-2 | Rd-2 | Rd-3 | Rd-2 | | | | | Rd-3 |
| Kristyna Pliskova | Rd-1 | Rd-1 | Rd-2 | Rd-1 | Rd-1 | Rd-2 | Rd-1 | Rd-1 | Rd-1 | Rd-1 |
| Camila Giorgi | Rd-2 | Rd-3 | Rd-1 | Rd-1 | | Rd-3 | Rd-2 | QF | Rd-3 | Rd-2 |
| Venus Williams | Rd-1 | Rd-1 | Rd-2 | Rd-1 | Rd-1 | Rd-3 | Rd-3 | Rd-3 | Rd-1 | Rd-1 |
| Zarina Diyas | Rd-1 | Rd-3 | Rd-1 | Rd-1 | Rd-2 | Rd-1 | Rd-1 | | Rd-2 | Rd-1 |
| Daria Kasatkina | Rd-1 | Rd-1 | Rd-1 | Rd-1 | Rd-2 | Rd-1 | Rd-2 | QF | QF | Rd-2 |
| Carla Suarez Navarro | | Rd-2 | Rd-1 | Rd-4 | Rd-3 | Rd-2 | QF | Rd-3 | Rd-2 | QF |
| Kirsten Flipkens | Rd-2 | Rd-1 | Rd-2 | Rd-2 | Rd-1 | Rd-1 | Rd-2 | Rd-2 | Rd-2 | Rd-2 |
| Irina-Camelia Begu | Rd-1 | Rd-1 | | | Rd-3 | Rd-2 | Rd-2 | Rd-1 | Rd-3 | Rd-2 |
| Sara Sorribes Tormo | Rd-2 | Rd-2 | Rd-1 | Rd-1 | Rd-2 | Rd-1 | Rd-1 | Rd-2 | | |
| Tamara Zidansek | | Rd-2 | Rd-1 | Rd-2 | Rd-1 | Rd-2 | Rd-1 | | | |
| Sorana Cirstea | Rd-3 | Rd-2 | Rd-3 | Rd-1 | Rd-2 | Rd-1 | Rd-2 | Rd-2 | Rd-1 | Rd-2 |
| Tsvetana Pironkova | QF | | | | | | | | | |
| Nao Hibino | Rd-1 | Rd-2 | | | | | | | | Rd-1 |
| Taylor Townsend | Rd-1 | Rd-2 | Rd-4 | Rd-2 | Rd-1 | Rd-1 | Rd-2 | Rd-2 | Rd-2 | Rd-1 |
| Zhu Lin | | Rd-2 | Rd-2 | Rd-1 | Rd-1 | Rd-1 | | | | Rd-1 |
| Paula Badosa | Rd-1 | Rd-2 | Rd-1 | Rd-1 | | Rd-1 | | | | |
| Yafan Wang | | Rd-1 | Rd-1 | Rd-1 | Rd-1 | Rd-2 | Rd-2 | Rd-1 | Rd-1 | |
| Viktoria Kuzmova | Rd-1 | Rd-1 | Rd-1 | Rd-1 | Rd-3 | Rd-2 | Rd-1 | Rd-1 | Rd-2 | Rd-1 |
| Nina Stojanovic | Rd-1 | Rd-1 | | | | | | | | |
| Anastasia Potapova | | Rd-1 | Rd-1 | Rd-2 | Rd-2 | Rd-2 | | | | |
| Andrea Petkovic | | | Rd-3 | Rd-1 | Rd-3 | Rd-1 | Rd-1 | Rd-2 | Rd-3 | Rd-2 |
| Varvara Gracheva | Rd-3 | | | | | | | | | |
| Aliaksandra Sasnovich | Rd-3 | Rd-1 | Rd-2 | Rd-1 | Rd-1 | Rd-3 | Rd-3 | Rd-4 | Rd-2 | Rd-3 |
| Monica Puig | Rd-1 | | Rd-1 | Rd-2 | Rd-3 | Rd-1 | Rd-2 | | | Rd-2 |
| Kateryna Kozlova | Rd-2 | Rd-1 | Rd-1 | Rd-1 | Rd-2 | Rd-1 | Rd-1 | Rd-1 | Rd-2 | Rd-1 |
| Leylah Fernandez | Rd-2 | Rd-1 | | | | | | | | |
| Tatjana Maria | Rd-1 | Rd-1 | Rd-1 | Rd-1 | Rd-1 | Rd-1 | Rd-2 | Rd-2 | Rd-1 | Rd-1 |
| Kristie Ahn | Rd-1 | Rd-1 | Rd-4 | Rd-1 | | | | | | Rd-1 |
| Kaja Juvan | Rd-2 | Rd-1 | | Rd-2 | Rd-1 | | | | | |
| Eugenie Bouchard | | | Rd-1 | Rd-1 | Rd-1 | Rd-2 | Rd-2 | Rd-2 | | Rd-2 |
| Anna Kalinskaya | Rd-2 | Rd-1 | Rd-2 | Rd-1 | | Rd-1 | Rd-1 | | | Rd-1 |
| Sam Stosur | | Rd-1 | Rd-1 | Rd-1 | Rd-2 | Rd-1 | Rd-1 | Rd-2 | Rd-3 | Rd-1 |
| Pauline Parmentier | | Rd-1 | Rd-1 | Rd-2 | Rd-1 | Rd-1 | Rd-1 | Rd-1 | Rd-3 | Rd-1 |
| Kaia Kanepi | Rd-2 | Rd-1 | Rd-2 | Rd-2 | Rd-4 | Rd-1 | Rd-4 | Rd-1 | Rd-1 | Rd-3 |
| Timea Babos | Rd-1 | Rd-1 | Rd-2 | | Rd-1 | Rd-2 | Rd-1 | Rd-1 | Rd-1 | Rd-2 |
| Aliona Bolsova | Rd-2 | | Rd-2 | | Rd-4 | | | | | |
| Shuai Peng | | Rd-1 | Rd-2 | | | Rd-1 | | Rd-1 | Rd-2 | Rd-1 |
| Ann Li | Rd-3 | Rd-2 | | | | | | | | |
| Oceane Dodin | Rd-1 | | | | | | | | Rd-1 | Rd-1 |
| Caty McNally | Rd-3 | Rd-2 | Rd-2 | Rd-1 | | | | | | |
Read past articles