US Election Tips: Betfair's essential betting guide to the swing states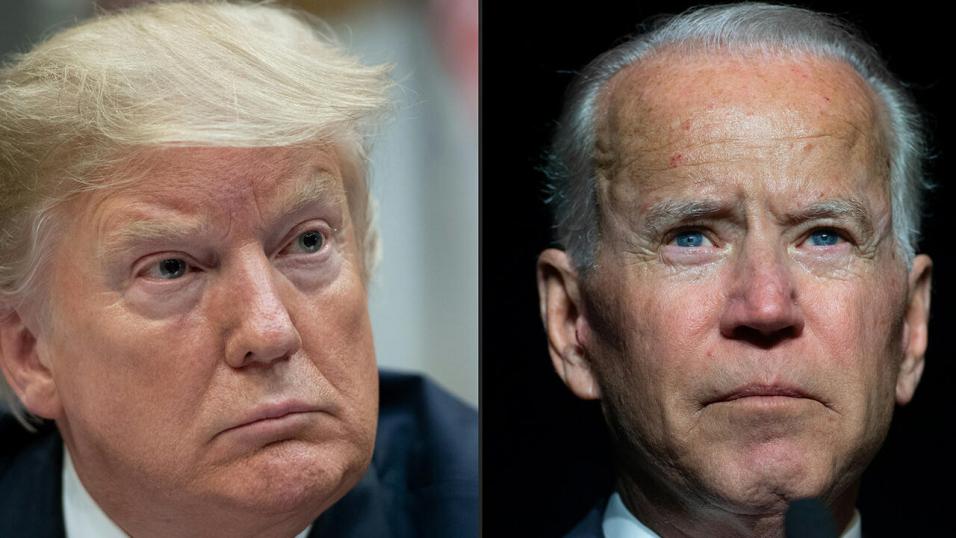 Discover the key swing states that will decide who wins the 2020 election
Most states are either a Republican or Democrat lock but a handful swing between the two parties. In this essential guide, Paul Krishnamurty uncovers the 19 states that will decide the 2020 election...
"These 29 electoral college votes are priceless to any Republican candidate. It is very hard to see Trump winning without Florida."
To bet successfully on a US election, we need to understand how the individual states break down. This is essential knowledge because the presidency is not determined by popular vote, but an electoral college.
Each state awards a set number of electoral college votes (ECVs) to the winner in their particular state. The majority of states are rarely competitive, where an unlikely upset would signal a national landslide for the winner.
Rather the result will hinge in what happens in the 'swing states'. All of these are big betting heats in their own right and have an intrinsic influence on other side markets, such as Biden or Trump Electoral College Votes.
You can see the latest odds for some of the key swing states in our carousel.
The swing states have their say
Odds speak louder than words
Florida
The swing states have their say
Odds speak louder than words
Texas
The swing states have their say
Odds speak louder than words
Nevada
The swing states have their say
Odds speak louder than words
North Carolina
The swing states have their say
Odds speak louder than words
Pennsylvania
The swing states have their say
Odds speak louder than words
New Hampshire
For this analysis, we have identified 19 states or congressional districts expected to play a pivotal role and therefore warrant special attention. Paul Krishnamurty explains their history, dynamics and state of play. Read them all below or use the 'select state' dropdown menu to head directly to the state of your choice.
Alaska - Upset unlikely, GOP should hold
2016 Results
CLINTON 34%
TRUMP 62%
OTHER 4%
3 electoral college votes
If this state is even vaguely competitive, Biden is assured a landslide. It shouldn't fall into any category other than 'Solid Republican' but the early polls suggest otherwise.
Granted there haven't been many but the three recorded in 2020 show a Trump lead of just 3.3% - a tenth of the scale of his 2016 victory. They are a probably an outlier as polls for the Senate race and the mid-term results imply the state remains solid red.
Arizona - Dems likely to beat Trumpite candidate
2016 Results
CLINTON 45%
TRUMP 49%
OTHER 6%
11 electoral college votes
Only in 1996, due to the Reform Party's third-party surge hurting Republicans, have Democrats won here since 1948. However Arizona now appears to be trending blue, due in no small part due to the growth of the Hispanic population.
Trump won by a comfortable enough 3.5% margin in 2016 but his share was at least 5% less than the previous three Republican candidates. He has consistently trailed Biden in polls and other races make worse reading for the GOP.
Kirstyn Sinema took the Senate seat for the Democrats, beating Martha McSally (pictured below), who is trying again and faring considerably worse in polls against Mark Kelly - sometimes trailing by double-digits. She is very much a 'Trumpite' candidate, in stark contrast to former GOP Senators John McCain and Jeff Flake.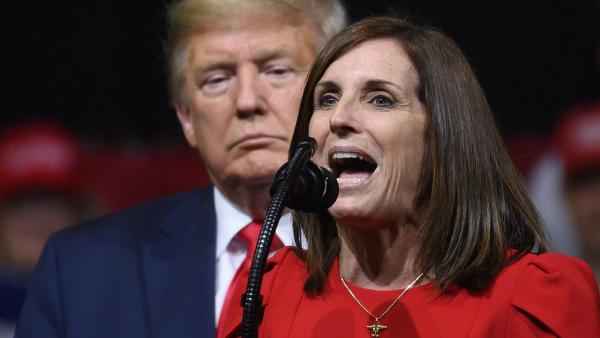 Indeed Arizona may provide the ultimate verdict on the electoral viability of Trumpism. This border state was fundamental to the president's political ascent, when controversial Sheriff Joe Arpaio awarded an invaluable early endorsement. Trump's primary win here was a pivotal hurdle.
Four years on, Arpaio's reputation is in tatters and the evidence implies that McSally's hard-right style has a ceiling well below 50% - in contrast to those predecessors. Any help from his friends Cindy and Meghan McCain can only Biden win over moderate Republicans.
Colorado - Everything points to Democrat win
2016 Results
CLINTON 48%
TRUMP 43%
OTHER 9%
9 electoral college votes
Few if any states have transformed politically as rapidly, partly due to the rapid growth of the Hispanic population. Prior to Barack Obama in 2008, the only two Democrat wins since the forties came in exceptional years. They've now won three on the spin and, with Biden often leading by double-digits, it belongs in no less than the 'Likely Dem' column.
The swing really gathered momentum under moderate Governor John Hickenlooper - who briefly entered this presidential race and is now expected to win the Senate race. In 2018, his successor on the Democrat ticket won by a much higher margin and the party led the House vote by 11%.
Florida - Drama guaranteed in ultimate Swing State
2016 Results
CLINTON 48%
TRUMP 49%
OTHER 3%
29 electoral college votes
No swing state is more famous than Florida, especially since 2000. George W Bush was eventually declared the winner by a mere 537 votes after one of the most controversial decisions in electoral history. Florida's Secretary of State Katherine Harris, an appointee of Governor Jeb Bush, suspended a recount called amid revelations of faulty voting machines.
If not usually quite that close, that typifies races in the Sunshine State. The last two results were separated by 1%, with Trump winning by 112K compared to Obama's 64K. Republican Ron DeSantis (pictured below) won the 2018 Governors race by 38K votes.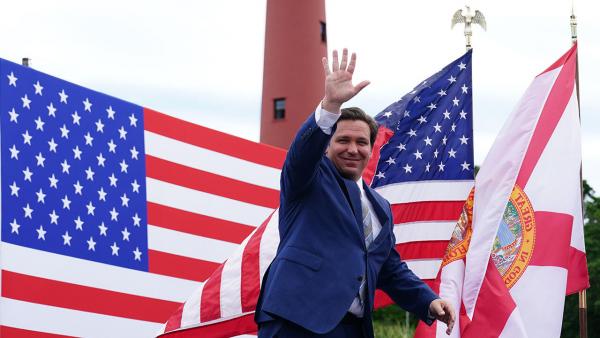 These 29 electoral college votes are priceless to any Republican candidate. It is very hard to see Trump winning without Florida. The demographics suit him well here - large elderly white population and the Hispanic vote is much more pro-Republican than elsewhere due to Cuban heritage.
He's trailing most polls, however, and critically among seniors. Florida has been one of the worst affected states by Covid and both Trump and DeSantis have taken a hit.
Florida Republicans recently gutted a Supreme Court court ruling granting votes to ex-felons by adding debt obligations, applying to more than a million voters. Expect another dramatic night in this very divided state, amid further claims of voter suppression.
Georgia - Polarised state points right
2016 Results
CLINTON 46%
TRUMP 51%
OTHER 3%
16 electoral college votes
Georgia will be close to the centre of attention on election night and perhaps for days afterwards given the events of 2018. Republican Brian Kemp won the Governor's race in a bitterly disputed result, by a 55K vote margin amid credible accusations of voter suppression. This state is very polarised and the scene of riots.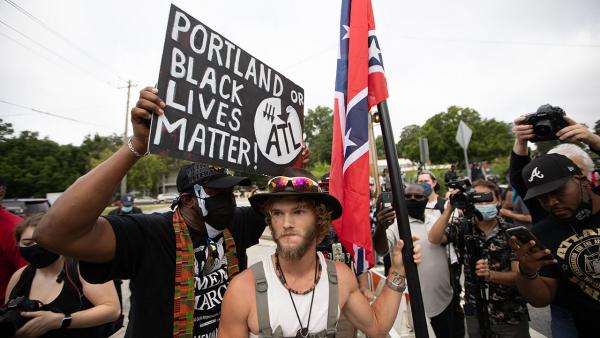 We may very well see a stand-off because the polls point towards another photo-finish. Trump's average lead is down to around 1% and the corresponding Senate race is also more or less tied.
This target is way down Biden's list - gaining these 16 electoral college votes would indicate a landslide. While seen as a good long-term Democrat target, it still leans Republican.
Nevertheless, Stacey Abrams got up to 48.8% in the gubernatorial race, thanks to a massive rise in turnout to 70%. A lingering sense of injustice at her defeat may yet drive it higher.
Iowa - Odds say state votes GOP but doubts remain
2016 Results
CLINTON 42%
TRUMP 51%
OTHER 7%
6 electoral college votes
Here's a state that has swung strongly towards Republicans of late. Trump's comprehensive victory was only their second win since Reagan and it is now at best an outside target for Biden.
Largely rural, with a higher percentage of non-college educated whites than any other swing state, it is ideal Trump territory.
However there are some relatively positive signals for Democrats, such as their winning the 2018 House vote by 4%. The 'Hawkeye State' also provides arguably the most exciting Senate race of this cycle, in which Theresa Greenfield is running tied with GOP incumbent Joni Ernst.
Maine CD2 - This one goes Democrat
2016 Results
CLINTON 41%
TRUMP 51%
OTHER 8%
1 electoral college votes
One quirk to note when calculating the electoral college numbers is that a couple of states divide their ECVs between congressional districts. Thus Maine-2, their most competitive district, awards one.
Polls are relatively rare but they've recently recorded Biden slightly ahead, including once by 9% from a high-grade pollster. This district's single ECV is unlikely to play a pivotal role in determining the president, as defeat for Trump would imply he's been well beaten nationally anyway.
Michigan - Uphill task for Trump to repeat win
2016 Results
CLINTON 47%
TRUMP 48%
OTHER 5%
16 electoral college votes
Arguably, Trump's most remarkable achievement was to become the first Republican to take Michigan since the 1980s. His two predecessors on the GOP ticket had been trounced by 10% and 17% respectively.
His margin and vote share, however, point to an uphill task to repeat the job. Trump won by fewer than 11,000 votes with 47.25% of the vote, made possible by strong third party challenges, which are unlikely to materialise this time. Normally 50% is required. George W Bush lost with a higher share so Trump will need to gain voters.
A tall order, given that trends have moved firmly against his party both here and nationally since 2016. Gretchen Whitmer (pictured below) won the Governorship with a 7% swing compared to her predecessor, and Democrats swept all the main mid-term elections here, fuelled by a vast rise in turnout.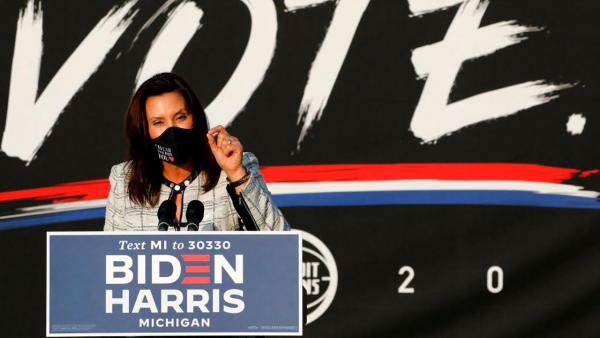 Whitmer was a strong Vice President contender and her approval ratings have soared due to her handling of the Covid crisis, which involved well-publicised spats with Trump.
National polls consistently rate Biden well ahead here and no longer worthy of the 'toss-up' label. In the Senate race, incumbent Democrat Gary Peters holds a similarly substantial and consistent advantage.
Minnesota - BLM unrest could help GOP
2016 Results
CLINTON 45%
TRUMP 46%
OTHER 9%
10 electoral college votes
Trump's wall of defence in the electoral college is razor-thin but winning one or two of the states lost to Clinton would very much improve the maths. Minnesota, where his deficit was a mere 45K votes, is probably his best chance.
It would be quite the historic achievement. No Republican has won here since Richard Nixon - even Ronald Reagan failed to do so. Also quite a numerical challenge without a third party challenge. Trump's share was below 45% and only 3K more votes in total than Mitt Romney got in a 7.5% defeat in 2012.
At the mid-terms the Democrats won the House vote by 11% and Amy Klobuchar was re-elected to the Senate by an impressive 24% margin, fuelling her presidential campaign. She was a front-runner to be Biden's VP but her chance disintegrated after the murder of George Floyd by a Minneapolis policeman.

The subsequent Black Lives Matters protests and sporadic violence casts a particular shadow over this state. The electoral effect is yet to fully play out and, while his national standing fell further after his response to the protests, many legitimately argue that the issue helps Trump.
Missouri - Polls cast doubt on GOP supremacy
2016 Results
CLINTON 38%
TRUMP 57%
OTHER 5%
10 electoral college votes
It feels something of a stretch to describe Missouri as in-play, let alone competitive but the polls at least warrant a mention. In six surveys since February, Trump's average lead is below 6% and Biden even led in one. This compares to an 18% defeat for Hillary Clinton.
Democrats do have some pedigree here. Claire McCaskill was a two-term Senator until November 2018 and Obama came with 4K votes of victory in 2008. However her loss and a 13% Republican advantage on the House vote on the same day show where the state's sentiments ultimately lie right now.
Nebraska CD2 - Biden could be made president here
2016 Results
CLINTON 45%
TRUMP 47%
OTHER 8%
1 electoral college votes
Nebraska is one of two states to divide its electoral college votes among congressional districts and, while only one vote is up for grabs in the marginal second district, it could have a profound effect on history.
If Biden wins Michigan, Wisconsin, Arizona without losing Clinton states, this district could take him to the 270 winning target, irrespective of Pennsylvania or Florida.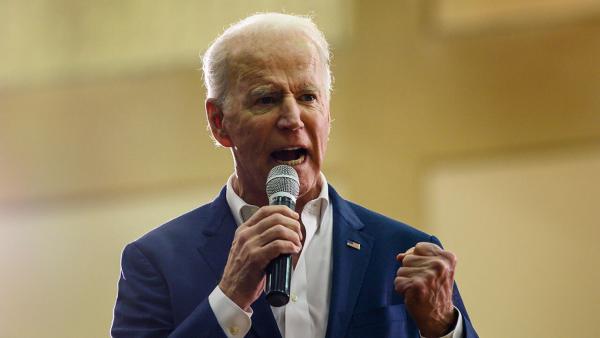 NE-2 has been touted by experts as swinging more blue than most and that is borne out by the two polls we've had to date, averaging out at a 9% Biden lead.
Nevada - GOP fighting hard
2016 Results
CLINTON 48%
TRUMP 46%
OTHER 6%
6 electoral college votes
The Trump campaign is apparently placing extra focus on gaining Nevada rather than holding Michigan, and that makes sense. At this stage it looks more realistic and the six ECVs could be invaluable in blocking Biden's path to 270.
Democrats have won the last three presidential contests here but Clinton's margin was a mere 1.5% and Trump significantly increased the Republican vote - that wasn't the case in some states he won.
Trump's hotel literally lights up the sky in Las Vegas and the state's large percentage of non-college educated whites make it fertile territory. Hispanics are also a big voting segment, among whom recent polls show him faring much better than in 2016.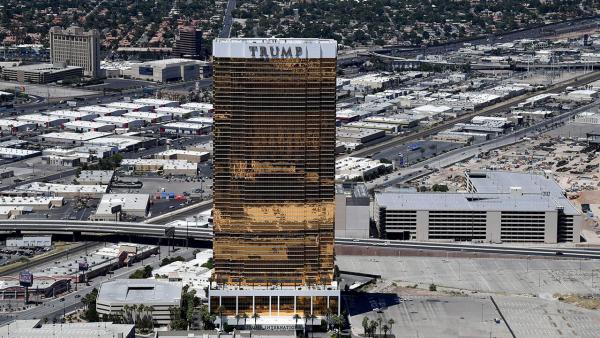 That is a real worry for Biden because winning this state is all about getting the vote out, for which the Culinary Workers Union have been highly influential in past races. Indeed there was a strong suggestion in 2016 that Clinton was very well organised here, as opposed to terrible in the Mid-West.
The mid-terms also imply Biden has less potential gain here than elsewhere. While Democrat Jacki Rosen won, powered by high turnout, the 2% swing for the House vote was less than half the national average.
New Hampshire - Only one GOP win since 80s
2016 Results
CLINTON 47%
TRUMP 47%
OTHER 6%
4 electoral college votes
This small New England state is famous for its primary and, given the tight electoral college maths, increasingly important at general elections. Were Donald Trump to pick up four ECVs where he lost by less than 3K to Clinton, it would go a long way towards regaining the presidency.
It is a tall order - 27% on today's Fivethirtyeight forecast - but not out of the question. They are reportedly investing more there than similar chances and the state does have a two-term Republican Governor. A high 57% of the electorate are non-college educated whites.
Nevertheless George W Bush in 2000, but not 2004, is the only Republican winner of a presidential election here since the eighties.
North Carolina- State shaping up to deliver a shock
2016 Results
CLINTON 46%
TRUMP 50%
OTHER 4%
15 electoral college votes
Only Obama in 2008 has won North Carolina since the seventies, and that by a tiny margin. It reverted to type with Mitt Romney and then Trump by double the margin. Yet according to both polls and betting, it is more or less tied.
That doesn't bode well, in a racially polarised former Confederacy state with a deep history of voter suppression. It could well be at the centre of a stand-off over the result and legitimacy of the election.
Republicans won the mid-term House vote with 50-48 amid a nationwide 'Blue Wave', on a much lower swing against than average, so we should assume the state still leans red. However all is not well, with the local party mired in corruption and indictments. Plus in the Senate race, Democrat Cal Cunningham has opened up a clear lead over Thom Tillis.
Such contrasting signals make this a very hard race to call but we will get some clues from early voting trends, which has already started. The first numbers are good for Democrats but that isn't surprising or necessarily indicative.
Ohio - Bellwether state leans Republican
2016 Results
CLINTON 44%
TRUMP 52%
OTHER 4%
18 electoral college votes
One trend that reads positively for Trump is that Ohio is the ultimate bellwether and he is favourite to win here again. The 'Buckeye State' has backed every presidential winner since 1960.
It no longer truly belongs in the 'toss-up' column, even if Trump's poor polls imply it will be close. Demographics and party realignment has worked to Republican advantage here. He beat Clinton easily, by 8%, compared to a 2% popular vote deficit nationally. Biden has at least five easier target states.
That trend was really emphasised at the mid-terms. Republicans won the House vote by a 5% margin, compared to a 9% deficit nationally. Mike Dewine won the Governorship too.
Democrats can, however, win here, as Sherrod Brown (pictured below) proved in being re-elected to the Senate. He does so as an authentic, progressive voice championing economic justice and workers' rights - an ally of Elizabeth Warren and Bernie Sanders.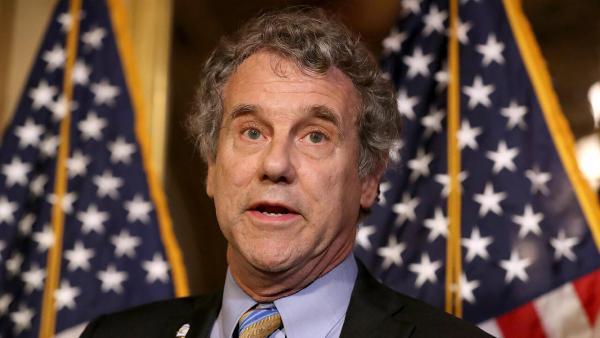 Biden is more centrist but his career was built on his working-class background and appeal to blue collar voters in the Rust Belt. That was assumed to be one reason why Obama picked him for VP. He played a key role in saving General Motors and that surely helped power the pair to comfortable victories in 2008 and 2012.
Another player to consider is John Kasich. The former presidential candidate was the popular Governor of Ohio, winning the 2014 election by a massive 30% margin. He beat Trump in the GOP Primary here, remained a consistent critic and is now endorsing and campaigning for Biden. The critical Cleveland suburbs may be won over.
If Biden wins Ohio, he's won a landslide. But don't rule it out. The polls have him within a percentage point or so and, in stark contrast to Clinton, he knows how to sell a message to this strand of voters.
Pennsylvania - A state Trump must win
2016 Results
CLINTON 47%
TRUMP 48%
OTHER 5%
20 electoral college votes
It may well be possible to predict the election simply by predicting Pennsylvania. Without these 20 electoral votes, a Trump win becomes extremely unlikely. Biden can win without gaining it, but his route narrows significantly. Hailing from the working-class town of Scranton, the latter is on home turf.
In addition to those precious ECVs, Pennsylvania's significance lies in the fact its political divisions are so similar to Wisconsin and Michigan. Rural, overwhelmingly white, Republican counties versus younger, ethnically diverse Democrat cities. None had voted for a Republican president since the 1980s until Trump, by a miniscule 44K margin.
It is rated less blue than Michigan so victory here would strongly imply that gain is in the bag too and probably Wisconsin. That trio, plus holding all the states won by Clinton, would hand Biden the presidency.
As in Michigan, all the mid-term evidence is extremely promising for Biden. They won the House vote by 10%, with a 9% swing compared to the 2016 election on the same day Trump won. Governor Tom Wolf was re-elected a by 17% margin.
Plus there is substantial room for growth in the Democrat tally. Their turnout, and campaign organisation in Philadelphia was notably weak in 2016. As elsewhere, expect a big rise in black and youth turnout, breaking heavily against Trump. The Democrat advantage in new registrations alone amounts to three times that tiny victory margin.
Texas - Democrats making unlikely gains
2016 Results
CLINTON 43%
TRUMP 52%
OTHER 5%
38 electoral college votes
Texas may very well produce the headline story of election night. Biden is bidding to become the first Democrat to win here since Jimmy Carter in 1976 and the polls suggest he could do it. At the time of writing, Fivethirtyeight rate his chance at 31%.
Not only would these 38 ECVs ensure nationwide victory - he only needs to gain 38 from Clinton's tally and there are at least six easier targets - but the implications for Republicans are profound regarding their ability to win in future.
Fuelled by the rapid growth in Hispanics and a dramatic swing away from Trumpism in the suburbs, Democrats are advancing here. A long-term target became an immediate one in 2018 with Beto O'Rourke's run for the Senate. Whilst ultimately falling short by 3%, it heralded progress across the state. To actually win, however, remains a longshot.
Virginia - Everything points to a Biden win
2016 Results
CLINTON 50%
TRUMP 44%
OTHER 6%
13 electoral college votes
Another state that has swung heavily towards the Democrats this century. Barack Obama became their first to win a presidential contest since 1964 and while it was billed as a 'toss-up' in 2016, Hillary Clinton defied her national performance, increasing her party's winning margin on 2012.
That trend accelerated once Trump took office, as Republicans were thrashed in local elections. Consequently the state isn't polled that often but when it was this summer, Biden was never less than 10% ahead.
Wisconsin - State swinging to the Democrats
2016 Results
CLINTON 46%
TRUMP 47%
OTHER 7%
10 electoral college votes
One of the most critical states to watch. Trump's victory by fewer than 24K votes was a massive upset and pivotal to his narrow win in the electoral college. He became the first Republican to do so since Reagan.
To repeat will be much harder. Clinton's lack of campaigning here, preferring instead to focus on unnecessary targets down the card, will be slated forever as a fatal error. Turnout in the core Democrat city of Milwaukee was well below expected. With turnout likely to improve and no third party challenge materialising as per 2016, Trump will need many extra votes.
Results since 2016 seem to confirm that, whilst purple, the state still leans blue. Democrats won the Governorship, the House vote by 8% and Tammy Duckworth was re-elected to the Senate by 10%. Ahead of a ruling on mail-in voting, liberals queued in extraordinary lines for a Supreme Court election at the peak of coronavirus.
One possible gamechanger is the riots in Kenosha following the shooting of Jacob Blake and the subsequent double shooting by vigilante Kyle Rittenhaus. There's an understandable perception that the focus on 'law and order' helps Trump although polls don't seem to bear that out. At the time of writing, Fivethirtyeight rate Biden a 80% chance to gain these ten precious ECVs.
**
For more tips and insight from Paul, head over to @BetfairExchange where our man will be doing daily threads on all the latest. And watch out for the return of the Politics...Only Bettor podcast.
Read past articles