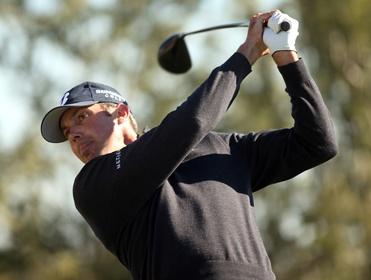 Matt Kuchar ticks many boxes ahead of this year's US Open
Having found the winner of the US Masters using form and trends since the year 2000 we've asked golf enthusiast Mike Norman to put together a similar preview ahead of this year's US Open at Pinehurst...
"My standout selection is Matt Kuchar who has been in sensational form on the PGA Tour this season. At 35-year-old he fits into the age bracket of 12 of the last 14 US Open winners, he has played in 11 US Opens previously and he has recorded a top-30 finish in each of the last four renewals."

First things first. This is a lot trickier than my US Masters 'trends' preview simply because, unlike the Augusta spectacle, the US Open is not staged at the same venue year-in year-out.
And with this year's venue Pinehurst No. 2 effectively playing like a new course after undergoing a $2.5m restoration project, we're perhaps in the dark more than ever before going into the year's second Major.
Steve Rawlings perfectly outlines all you need to know about the 'new' Pinehurst here, but in Steve's own summary he says that, "fairways have been widened, all rough has been eliminated, natural areas have been introduced and the course has been lengthened by over 300 yards.
Instantly you think, wide fairways and no rough, this is going to play very easy. Think again. The natural areas and roll-off areas will mean that accuracy will be key, and provided the weather is kind in the lead-up, you can rest assured the greens will be firm, fast, and extremely difficult to stop your ball on.
In other words, this year's US Open will play like the vast majority of its previous renewals - extremely tough.
So using this thinking we can still look at all US Open winners this century and assume - Tiger Woods at Pebble Beach and Rory McIlroy at Congressional apart - that they encountered tough set-ups and try and spot some possible course links that could point to this year's winner.
But let's start with some basic trends first.

Age and Experience
Similar to the US Masters where recent winners fell into a certain age band, the US Open is often won by an experienced professional with plenty of tournament form to his name.
Twelve of the 14 US Open winners this century have been aged between 26 and 37 - only Woods and McIlroy have won at an age younger than 26 and in the case of those two world class stars such players are always likely to buck trends. Reducing the age range of the last 14 winners further, exactly 50% of them have been aged between 29 and 33.
The late Payne Stewart is the last player over the age of 40 to win the US Open (he was 42 when he won in 1999) meaning just one person in their 40s has lifted the season's second Major in the last 21 years.
Again, similar to the US Masters, debutants have a poor record at this Major also. Jerry Pate was the last man to win on debut as a professional back in 1976 though he had finished as low amateur the year before. And it also seems that having a good US Open finish in previous years is vital to becoming the potential winner.
Even when winning at the tender age of 22 McIlroy was appearing in his third US Open having finished top-10 two years before. Woods - who won at the age of 24 - was playing the US Open for a fifth time and had recorded three consecutive top-20 finishes prior to winning in 2000.
Surprise winners such as Retief Goosen (fourth appearance, best finish T12), Michael Campbell (seventh appearance, T12), Geoff Ogilvy (third appearance, T28), Angel Cabrera (eighth appearance, T7), and Graeme McDowell (fifth appearance, T18) had all previously played in at least two previous US Opens and had a very respectable finish to their name.
In fact out of the 14 winners this century only Lucas Glover hadn't recorded a top-30 finish in a previous US Open. The 2009 winner was playing the event for the fourth time however, though his previous three starts had all resulted in a missed cut. 2012 winner Webb Simpson was playing in just his second US Open but the year before his win he'd finished a very respectable T14.

Current Form
Possibly the most obvious of trends is the one that points us to every winner this century having some excellent form in the same season as their US Open victories, hinting that you certainly don't want to be backing an out-of-form player in the hope that they will suddenly discover their 'A' game in the season's second Major.
Of the 14 winners since the year 2000 only three - Goosen (2001), Campbell (05) and Cabrera (07) - hadn't recorded a top six finish on the PGA Tour in the season of their Major triumph. But even this is easy to explain. All three were plying their trade on the European Tour at the time of their wins and all three had recorded at least one top-six finish on that Tour.
It's not just one piece of good form that this century's winners had demonstrated in the lead up to the US Open either - 10 of the 14 winners (10 of the 11 if we exclude those who were mainly playing in Europe) had recorded at least three top-15 finishes on the PGA Tour before their victory.

Course Links
I'm sure many people will view a link between one particular course and a tournament that is played at a different venue each year as a little tedious, but I'm not so sure. As I said at the start of this piece, US Opens are generally set up really tough and performing well at a certain venue in the lead-up can be very beneficial.
One such venue is the Blue Monster at Doral, home of the Doral Open (until 2006) and the WGC Cadillac Championship (from 2007).
At least eight US Open winners in the last 12 years had performed extremely well at Doral just a few months before winning their Major including the likes of Woods (second in 2002), Jim Furyk (second in 03), Goosen (third in 04), Woods again (fifth in 08), McDowell (sixth in 2010), McIlroy (10th in 2011), and Justin Rose (eighth last year).
In addition to the above, all of Woods, Furyk, Rose, and Ogilvy have won at Doral, whereas less-heralded US Open champions like Cabrera and Glover had recorded top-five finishes around the Blue Monster course prior to their Major success.
In other words, only Campbell and Simpson have no form at Doral to shout home about - Campbell played the venue just once before his US Open success, Simpson exactly the same.
This year's renewal of the WGC Cadillac Championship was staged at a much-changed Blue Monster venue but the course played extremely tough so if anything, I think Doral form could stand up even more than it has already this century when looking for potential US Open champions.
Augusta National - home of the US Masters - is another possible course link with eight of the 14 US Open winners this century performing well in Georgia in the same year, and you will often find that a number of players who finish highly at the Masters will repeat their Major form later in the season.
To a lesser extent, simply because Woods has dominated at the venue, Bay Hill form has also proven to be a decent guide, though of far more interest, and perhaps surprisingly, the Plantation Course at Kapalua Resort has been an excellent form guide.
Taking into account that the Plantation Course is home to the Hyundai Tournament of Champions and therefore only able to be played by those who won a PGA Tour event the season before, only nine of our 14 US Open champions were eligible to play in the event in the same year that they won their Major. And of those, Woods in 2008, McIlroy in 2011, and Rose in 2013 didn't take up their invitation for one reason or another.
That just leaves us with six US Open champions - Woods (x2), Furyk, Goosen, Ogilvy, and Simpson - and all finished 13th or better in the season's curtain raiser in Kapalua.
True, 13th doesn't sound that impressive when you consider the event is restricted to a field of around 30 players only, but the man to finish 13th in the same year as his US Open victory was Ogilvy who went on to win around the Plantation Course two years in succession in 2009 and 2010.
Both Woods and Furyk also won at the venue, while Goosen (fourth) and Simpson (third) had excellent performances in Kapalua when they won their second and first US Open respectively.

In Summary
Taking everything into consideration, our ideal selection to win this year's US Open will be a player aged between the late-20s and the mid-30s, someone who has played in at least three previous US Opens, recording a top-30 finish in at least one of them.
They will have some solid form to their name this season, recording top-15 finishes (though preferably better) in at least three PGA Tour events, and they will have performed well around at least two of our key venues (Doral, Kapalua, and Augusta) and/or finished respectively at Bay Hill.

Selections
My standout selection is Matt Kuchar who has been in sensational form on the PGA Tour this season. At 35-year-old he fits into the age bracket of 12 of the last 14 US Open winners, he has played in 11 US Opens previously and he has recorded a top-30 finish in each of the last four renewals (best finish was T6 in 2010).
Incredibly Kuchar has recorded no less than 11 top-10 finishes this season including a win, a second, a fourth, a fifth, a seventh, and a top-20 at the Players in his last seven starts. He finished sixth on the Plantation Cours earlier this year, 13th at Doral, and fifth at Augusta and in total he has multiple top-10 finishes at all three venues.
Our second selection is Bubba Watson who did us a favour at the US Masters and because a lot of trends that apply there also apply ahead of this Major then it's no surprise to see him figure again.
He's the right age (35), he has five top-three finishes to his name this season including two wins, he finished second at Doral, first at Augusta and only last year he finished fourth at the Plantation Course and recorded a top-15 finish at Bay Hill. This will be his eighth US Open having previously finished fifth in 2007 and 18th in 2009.
Next up is Dustin Johnson, who at 29 is in that small age bracket of 50% of this century's 14 US Open champions. He's played in six US Opens previously and went extremely close to winning in 2010 as well as recording a top-25 finish a year later.
DJ has six top-10 finishes to his name this season, finishing seventh and 14th in his last two events suggesting that his form has returned following a disappointing six weeks around the time of the US Masters. He finished sixth in Kapalua at the start of the year (also won there in 2013), fourth at Doral, and also finished top-15 at all three key venues last season.
Graeme McDowell appears to love the US Open and has to be backed again this year. A winner of this championship in 2010 he will be playing in his ninth renewal having recorded top-20 finishes (including a win and a second) in four of the last five years.
The Northern Irishman has recorded six top-10 finishes on the PGA Tour this season without really threatening to win, including a ninth at Doral and a 10th at Bay Hill. Crucially though, G-Mac finished third at Doral last year, second at Bay Hill in 2012, and third at the Plantation Course in his only visit there in 2011.
And finally I'm finding it hard to ignore a back-to-form Jason Dufner despite him being the oldest of our selections at the age of 37.
The American has played in seven previous US Opens, finishing in a tie for fourth in the last two renewals. He has four top-10 finishes to his name this season including a fifth in Kapalua and a ninth at Doral, and only last week he was beaten in a play-off by world number one Adam Scott at Colonial.

To Win the US Open
Back Matt Kuchar @ [30.0]
Back Bubba Watson @ [30.0]
Back Dustin Johnson @ [38.0]
Back Graeme McDowell @ [40.0]
Back Jason Dufner @ [50.0]
*First published - Wednesday, May 28

You can follow me on Twitter - @MikkyMo73