Rivaldo Exclusive: Barcelona must wake up to save their season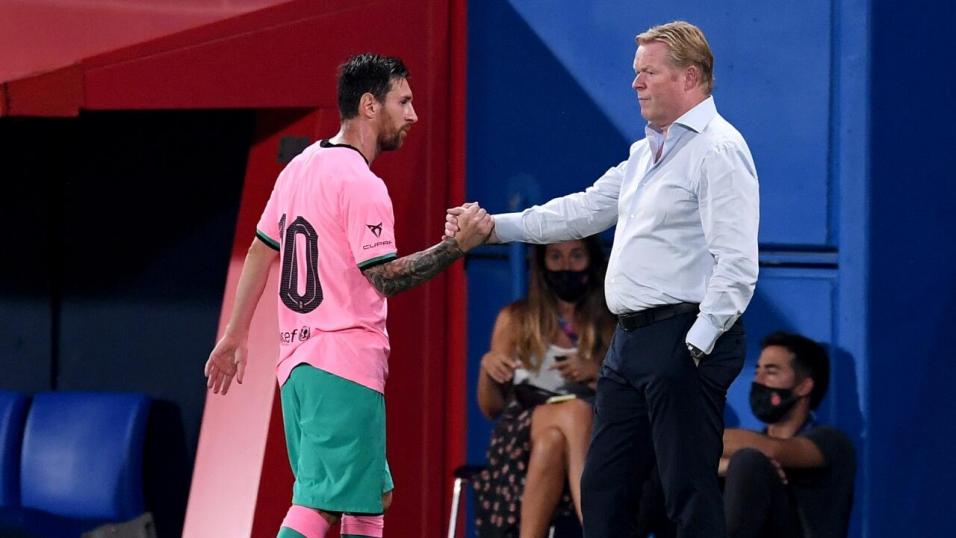 Koeman needs to improve Barcelona fast
Betfair Ambassador Rivaldo says Barcelona will struggle in the Champions League last-16 and could even miss out on qualifying for next season's competition...
"If they keep under-performing then Barca may fail qualify for next season's Champions League. The team isn't playing well and things are getting uglier at Camp Nou."
After finishing second in their Champions League group, Barcelona are at risk of getting a powerful opponent in Monday's draw for the last-16. Liverpool, Manchester City, Bayern Munich or even Real Madrid would be a massive test for this Barca team and show us exactly where they are under Ronald Koeman's management.
For now, I'm not seeing Barcelona producing enough football to fight for the Champions League title this season, but things can change if they manage to knockout a strong opponent in the last-16 as it would boost their confidence.
With stronger and more solid teams in the competition at the moment, Ronald Koeman's job will be to improve Barcelona by February to give them a real chance to fight in the last-16.
Barca could miss out on top four in La Liga
Barcelona had a tough week with losses in La Liga against Cadiz then in the Champions League against Juventus. Losing 0-3 at Camp Nou to the Italian meant Barca finished as group runners up.
Many are starting to doubt whether Barca can claim a top four spot at La Liga in order to take part in the Champions League next season. If they keep under-performing then that is a real possibility. The team isn't playing well, and things are getting uglier.
It's crucial that they wake up as soon as possible and get back to producing good performances and results.
Griezmann was right by pointing out lack of attitude
At the end of Juventus match, Antoine Griezmann didn't find many excuses for their loss and blamed all the group for their lack of attitude on the pitch. I think he was right on his claims.
You must be fully committed when playing in a Barcelona shirt - full of history and glory - but that isn't happening now, which I consider unacceptable. It's not normal to watch Barcelona losing 0-3 at home in an important match.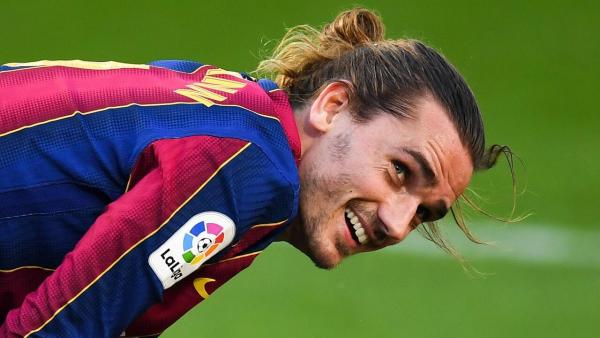 But this is not the only problem in the club now, after all there are other extra field situations that are bothering their stability.
Every Barcelona supporter is hoping for a turn of events that puts the club back where it belongs. If that doesn't happen a lot of pressure will be put on the players and especially Koeman. The Catalonian press is starting to criticise the manager more and if things doesn't start improving, he might be one of the first to leave.
Enjoy Messi and Ronaldo's final years
Cristiano Ronaldo took the spoils, scoring two penalties in Juventus' win at Camp Nou. He and Messi both played well and, in these final years of their careers, we shouldn't keep comparing them, always having our arguments about who is the better player.
Instead, we should enjoy watching two players who dominated a generation and who are still playing at the highest level.
Both have already dismissed the rivalry as a press invention and I think they are more focused on helping their clubs to achieve their goals. So let's enjoy this two world football icons who are already part of its history even while they're still playing.
Real Madrid need to talk with Ramos and Modric
Real Madrid gave an excellent response in their decisive Champions League match against Borussia Monchengladbach, earning an important win to qualify top of their group. Karim Benzema, Sergio Ramos or Luka Modric showed all their class once again.
With Luka Modric, Sergio Ramos and Lucas Vázquez all coming to the end of their contracts, their performances showed that it's a good time for the club to talk and negotiate potential agreements.
Marcelo's case is different. I'm a great fan of him and what he's achieved at Real Madrid. But many people continue to blame him when Madrid are not so good defensively.
He has already made his history at the club and by not receiving fair recognition for it, perhaps it is time to say goodbye, especially as he still has time to sign for another big club.
Discover the latest articles
Read past articles