Premier League 2020/21 Top Goalscorer Tips: Vardy value again for Golden Boot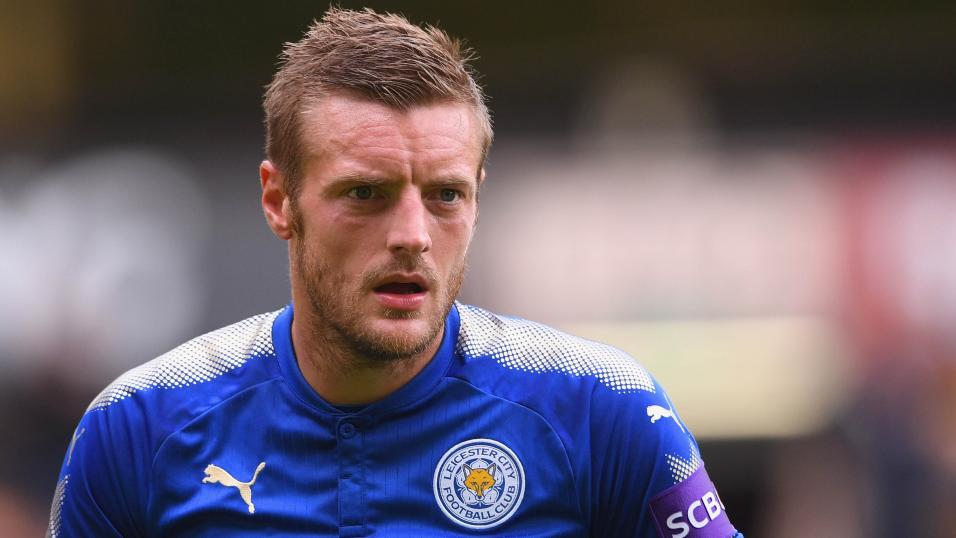 Leicester's Jamie Vardy is being underrated yet again
Dave Tindall looks at the Premier League's leading marksmen and who can finish as top scorer in 2020/21...
"He's finished 1st, 5th, 4th and 2nd in this market for the last four seasons. Vardy is one of the Premier League's very elite marksmen. The market says he is not."
After Mo Salah's crazy tally of 32 Premier League goals in 2017/18, winning the Golden Boot has been somewhat easier in the last two seasons.
Jamie Vardy won a close-fought battle last season with 23 while three players shared the honours with 22 goals in 2018/19.
Let's take a closer look...
Top goalscorers in 2019/20
23 Jamie Vardy - 35 games, 132 minutes per goal
22 Pierre-Emerick Aubameyang - 36 games, 143 minutes per goal
22 Danny Ings - 38 games, 128 minutes per goal
20 Raheem Sterling - 33 games, 133 minutes per goal
19 Mo Salah - 34 games, 152 minutes per goal
18 Sadio Mane - 35 games, 153 minutes per goal
18 Harry Kane - 29 games, 144 minutes per goal
17 Marcus Rashford - 31 games, 156 minutes per goal
17 Anthony Martial - 32 games, 155 minutes per goal
17 Raul Jimenez - 38 games, 191 minutes per goal
16 Sergio Aguero - 24 games, 91 minutes per goal
Top goalscorers in 2018/19
22 Mo Salah
22 Pierre-Emerick Aubameyang
22 Sadio Mane
21 Sergio Aguero
18 Jamie Vardy
17 Harry Kane
17 Raheem Sterling
The main thing to note is the similarity between the two lists.
Six players - Vardy, Aubameyang, Sterling, Salah, Mane and Kane - were in the top seven scorers in both seasons.
The single new entry into the top seven last season was Ings while Auguero was the only one to drop out, falling back to 11th due to injury.
And with those half-dozen marksmen still at the same clubs and thriving, they have to be viewed as the six to beat.
Augero's goals per minutes record is some way better than the rest but how often will they get him on the pitch? And surely he's missed enough penalties to suggest that Pep Guardiola gives the role to Kevin De Bruyne, who is far more reliable from 12 yards.
How many goals are needed?
As we're looking to play this each way, the obvious question is what's the requirement for a top four finish (place terms are 1/4 1-2-3-4) in this market?
The answer is nice and clear: for the last four seasons, 20 goals has been the minimum requirement to be one of the leading quartet.
There's no obvious reason to suggest it would be less this time so 20 looks a robust figure.
Possible new entries - could Messi blow market apart?
Beyond the names above, by far the most likely striker to push his way onto the top table is Chelsea's new signing Timo Werner, an 11/1 chance.
The German striker plundered 28 goals for Leipzig in the Bundesliga last season, second only to the incredible Robert Lewandowski.
Can he prove an instant hit? Well, Salah won the Golden Boot by a distance in his first season at Liverpool although he had tasted life in the Premier League before. Werner has not.
At the time of writing, there's also the chance that Lionel Messi could be in the Premier League next season, with Manchester City his most likely destination.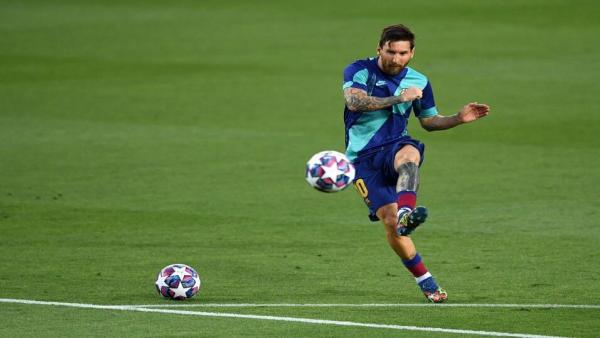 Surely, he'd go in as favourite and his possible presence is why I don't want to back anyone win only at this stage.
It's a fantastic prospect and just how many goals would he rack up?
He's managed 25 or more league goals for each of the last 11 campaigns with Barca although the 25 (from 33 appearances) was last season. The days of 40 and 50 are surely gone but something in the mid-20s is possible and that could win him the market.
Penalties and their importance
Strikers can boost their numbers and get cheap goals via spot-kicks. So here's a list of the top penalty scorers over the last two seasons and also how many some of the other likely top scorers managed...
2019/20 penalties scored
6 Rashford
4 Vardy, Jimenez
3 Salah
2 Aubameyang, Kane, Augero
1 Ings
0 Sterling, Mane, Martial
2018/19 penalties scored
4 Aubameyang, Vardy, Kane
3 Salah
2 Augero, Jimenez
0 Mane, Sterling
It's built into the price to some extent but it immediately asks an awful lot of Sterling and Mane when their Golden Boot rivals can be pencilled in for around three, four or even more.
Outsiders worth a look
Manchester United's Mason Greenwood (40/1) and Michail Antonio (50/1) were in the goals in the last half of the campaign, both managing 10.
If Greenwood was a regular penalty taker he'd be worth a look.
Burnley's Chris Wood managed 14 goals (one penalty) but it's hard to see him getting to 20.
As a big outsider, could Liverpool's Rhian Brewster make hay somewhere if given a loan chance at say Sheffield United? He scored 10 goals on loan at Derby but, again, getting to 20 in a higher division would be an extraordinary leap.
Age not a barrier
Looking at the top five leagues in Europe, want to know who the leading scorers are in the year 2020?
They would be Cristiano Ronaldo, Ciro Immobile and Robert Lewandowski.
Their ages: 35, 30 and 32.
And if we look at 2019, the top five scorers in the calendar year were aged 33, 21, 32, 33 and 32. The youngster in that lot is Kylian Mbappe.
Age is clearly no barrier to those who keep fit; well-honed goal instincts endure and count massively.
Verdict - Vote Vardy
With age to be viewed as a plus not a minus, I see no reason not to play last season's top scorer, Jamie Vardy, each-way at 16/1.
At 33, he remains a lethal weapon up front in an attractive Leicester side and can be pencilled in to score four or five penalties based on past evidence.
As a comparison, his spot-kick tally is better than Kane's.
Vardy penalty count in the last five seasons is 4, 4, 5, 0, 5
Kane penalty count in the last five seasons 2, 4, 2, 5, 2
Kane (5/1), Salah (5/1) and Aubameyang (6/1) all look about the right price while Aguero's (15/2) injury record isn't ideal.
Werner could be interesting at 11/1 if he hits the ground running while Manchester United's front three certainly look full of goals. You could make an each-way case for Rashford (18/1), Martial (20/1) and even Greenwood (40/1).
But Vardy gets the nod.
He's finished 1st, 5th, 4th and 2nd in this market for the last four seasons, taking the crown last time thanks to four goals in Leicester's last six matches to show he could do it in empty stadiums too.
Vardy is one of the Premier League's very elite marksmen. The market says he is not.
New on Betting.Betfair - Betslip
You can now bet without leaving Betting.Betfair with our brand new on-site betslip for Exchange markets. You'll see the Exchange back and lay prices at the end of articles - simply login and place your bets as you would do on the main Exchange site
Recommended bets