Premier League Tactical Preview: West Ham can end Man City's winning streak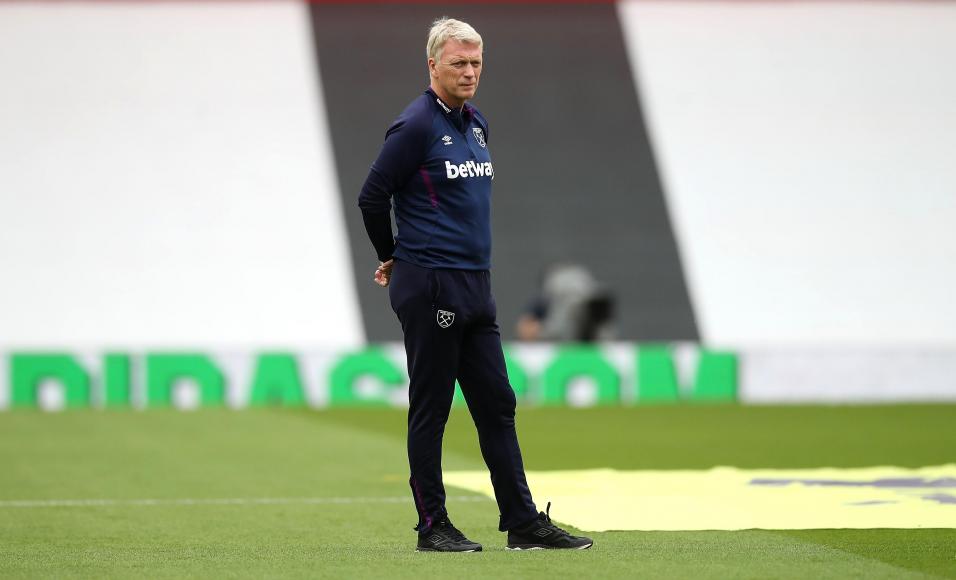 Moyes can strengthen West Ham's top-four chances this weekend.
Alex Keble assesses the tactical battles in the weekend's Premier League games, predicting that West Ham have the perfect tactical system to stop City's incredible winning streak...
"David Moyes' low block, conservative tactics, and direct counter-attacks through Michail Antonio are exactly the right approach to finally put a stop to Man City's winning streak."
Man City v West Ham
Saturday, 12:30
Live on BT Sport 1
David Moyes' low block, conservative tactics, and direct counter-attacks through Michail Antonio are exactly the right approach to finally put a stop to Man City's winning streak. Most likely returning to the 5-4-1 that saw West Ham draw 1-1 with City back in October, the compressed shape should mean Tomas Soucek and Declan Rice receive plenty of help shepherding Man City's litany of playmakers in this zone.
With no recognised striker, that is likely to be enough for West Ham to shuffle across and hold out against Man City, while the threat on the break through Antonio could unsettle Pep Guardiola's back three. Antonio will look to run the channels, occupying space either behind Joao Cancelo or in between the three City defenders, who leave big gaps as they spread across the pitch. As he holds up the ball and wins set-pieces, West Ham can capitalise and put Ederson under pressure.
What's more, in a 5-4-1 formation West Ham's wing-backs ought to be able to get tight to City's touchline-hugging wingers, which in turn leaves three centre-backs to contend with those three attacking midfielders, all of whom will drop for the ball and, most likely, be stunted by the ruthless partnership of Rice and Soucek.
Leicester City v Arsenal
Sunday, 12:00
Live on BT Sport 1
The return of the Granit Xhaka/Mohamed Elneny axis last weekend was to blame for Arsenal's lifeless performance, and Mikel Arteta is unlikely to play as defensively this weekend. Instead, we can anticipate a return to the kind of direct, piercing, dribbling football on display in the 4-2 win against Leeds the previous Sunday.
Dani Ceballos will lead in this regard, playing on the half-turn and looking to break the lines by beating his man rather than playing a pass, but he will be assisted in this by Nicolas Pepe, Bukayo Saka, and Kieran Tierney.
Leicester City's own desire to play incisive vertical football, cutting straight through the lines in a similar way to Leeds United, means Arsenal's approach can once again create some chaos.
It points to an open and entertaining game at the King Power. Wilfried Ndidi will be overworked against Ceballos, Saka, and Pierre-Emerick Aubameyang, while Xhaka will also find too many spaces to cover as Youri Tielemans and Harvey Barnes combine on the spin.
There are too many erratic defenders, dribbling midfielders, and goalscoring strikers on the pitch for this game to be dull.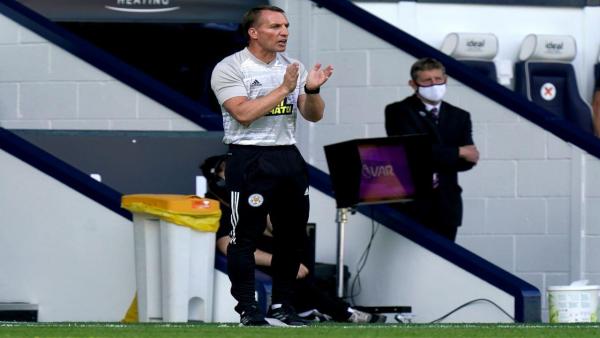 Chelsea v Man Utd
Sunday, 16:30
Live on Sky Sports Main Event
Thomas Tuchel has successfully implemented a solid positional structure at Chelsea, using his tactical nous and hard-line discipline to get the team in a regimented 3-4-2-1 that shuttles neatly across - pressing hard, holding a bold line, and keeping a 3-2 behind the ball in order to defend against the counter-attack. But frankly their fixture list has been very straightforward, and Manchester United present the first real test of just how far they have come.
It might only take a few aggressive runs from Anthony Martial and Marcus Rashford, or a few clever passes from Bruno Fernandes through Chelsea's two-man midfield, for panic to set in and those old Lampard-era habits (poor defensive transitions, wild lunges out of position) to come back. There is no doubt Ole Gunnar Solskjaer will set his team up to sit deep, absorb pressure like Wolves and Southampton did successfully, then spring forward on the break.
Tuchel is struggling to unlock creativity in the 3-4-2-1, and so Man Utd ought to be able to keep a clean sheet. However, with so much on the line - United could drop to within three points of fifth with a defeat - Solskjaer and Tuchel will probably end up being similarly cautious in their attacking numbers, pointing to a disappointing draw.
Everton v Southampton
Monday, 20:00
Live on Sky Sports Main Event
Southampton and Everton are both better on the counter-attack, regularly falling to defeat when expanding out from their more organised defensive unit. Unfortunately for the hosts, who prefer to play a possession game while their opponents enjoy being on the back foot, Everton will no doubt hold the lion's share of the ball. Ralph Hasenhuttl knows exactly how to reduce them to stale, low-tempo football.
In the 1-1 draw with Chelsea last weekend, the entire front six of Southampton's 4-4-2 formed a tight ring around Matteo Kovacic and Jorginho, only to suddenly fan out again if the ball advanced into the wide areas in the final third. By doing so they cut off Chelsea's ability to progress through the lines, showing all of the excellent tactical coaching of their manager.
Doing something similar to Everton's midfield will have the same effect. Unless Richarlison and James Rodriguez are able to play quickly on the counter, Carlo Ancelotti's side are insipid, as they were in a recent 2-0 defeat to Fulham. Look out for Danny Ings and those blistering inverted wingers countering successfully through the Everton back line.