Dimitar Berbatov: The amount of money spent on Kai Havertz was a little too much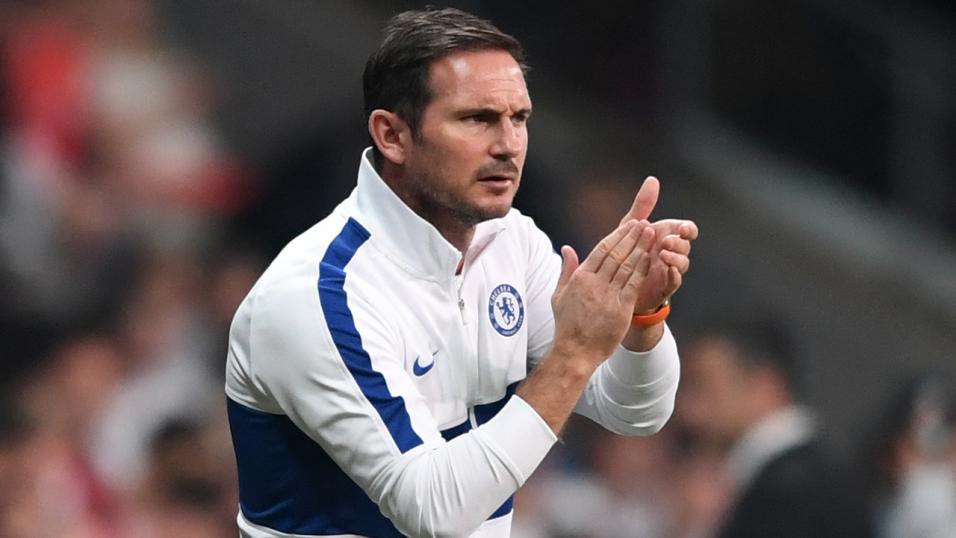 Has Lampard overpaid for Kai Havertz?
The Premier League is almost back and Betfair Ambassador Dimitar Berbatov says quite a few clubs have big seasons ahead...
"I am a big fan of his and with my Leverkusen connection I was keeping a keen eye on him every week, but still the money that they have paid is crazy."
I think the amount of money spent on Kai Havertz was a little too much for my taste. It's ridiculous, it's too much money. Havertz is a great talent, and I have said that in the past, I am a big fan of his and with my Leverkusen connection I was keeping a keen eye on him every week, but still the money that they have paid is crazy.
He's a great signing for the team, along with Timo Werner, and they certainly have the talent to challenge for the title next season, but the test is going to be a big one for them. His vision of the game, his positioning, that pass in the final third he can deliver, his finishing and his intelligence are all things that we will see from him in a Chelsea shirt.
From what I was hearing at Leverkusen, he rally wanted to make that next step in his career and that shows confidence, he's telling people he wants to move forward at that early age, and especially with moving to England, one of the best leagues in the world with the best players.

It's more physical and he will need to work on that side of the game because he is still a young boy, hopefully he can adapt quickly to life in the Premier League. He's confident in his ability that he will do well, and I'll be following him very closely. The quality he has, working with a young manager in Frank Lampard, I think he will be fine. It will also be a big help that he has Werner in the dressing room with him, when you go to a new place and you have a team mate who is the same nationality, or someone that has played in the same league as you previously, it is massive help, it feels easier to fit in and he won't be the only new boy there.
Dutch connection boosts United's squad
Manchester United have done well with the squad they have in my opinion, and they have now added Donny Van de Beek, whichis a great signing for the midfield. When I watched him play at Ajax I was impressed with how he played, read the game, passed the ball, looked for the ball and moved around the pitch.
There is a strong connection between the two clubs, Edwin van der Sar is working for them and I am sure that United will have asked him about the player too, and I'm sure that Ed told them how good the boy is and how he can further develop. I can see him, Paul Pogba and Bruno Fernandes looking solid together. So, for me, they are going in the right direction. Maybe another central defender would also be nice to bring in, but we'll see, maybe they will find someone.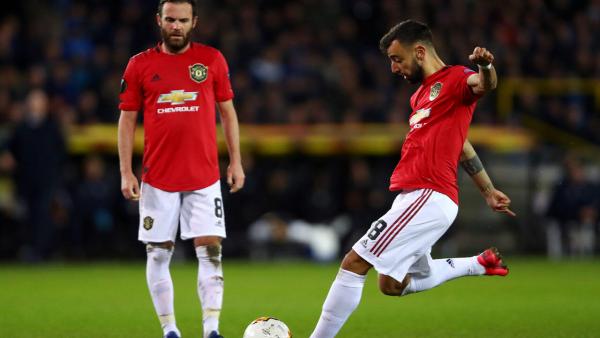 Liverpool and Man City will be the teams to beat this year. I am also taking note of what Lampard has done with Chelsea in the transfer window, he's made some great signings and he's building a strong team with really talented players. Of course, sometimes in football, as we've seen on some occasions, money can not buy you success, but people need to pay attention to Chelsea this season because I'm sure that they are going to surprise a lot of people.
Eyes on Guardiola in final season of contract at City
This year is going to be a challenge for Pep Guardiola at City, he is heading into his final season of his contract, he's been there for a while now, they haven't won the Champions League and we all know how badly they want that.
Currently, he's got one more chance to do it, unless he extends his contract, and lets not forget that they will also want to break Liverpool's dominance in the Premier League, so in my opinion if they fail to do both this time around then I think there will be problems and it will be the end of his stay there, but if they win one of them, I can see him staying on for longer.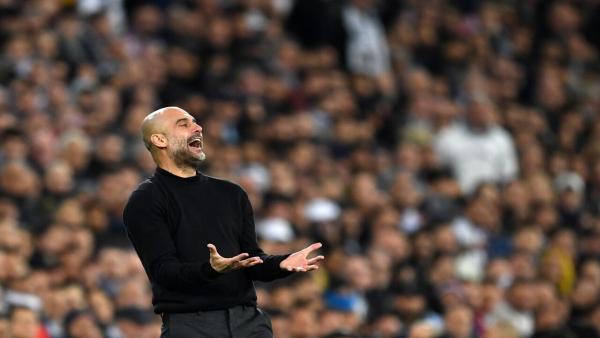 I like Nathan Ake, he's an intelligent player who likes to play out from the back and he also plays alongside Virgil Van Dijk in his national team, he will certainly learn a lot from him. They have a great squad but I think they still need one or two additions in defence, they have had problems there in the past and injury wise they have suffered in those positions, in midfield and attack, they're pretty well covered.
This season could be all or nothing for Spurs
I am really enjoying watching the Tottenham documentary at the moment, it's very entertaining and it's good to get that behind the scenes look at what it is like in the dressing room and how the players behave.
Although, I suspect a few of them knew that the cameras were there and they held their tongues - in the show you don't really see all the jokes and swearing that goes on in a dressing room, trust me. It's interesting to see how Jose Mourinho is with his players, I think he is really honest with them. This season is a big one, it's all about trophies and medals and I hope this will be the year that they win something again, especially under Mourinho who wins something at every club he goes to.
Whatever Mourinho does this year, people will still judge him and criticise him. Now, he is going to have a full season, there will be no excuses, he will have the team he wants and he will have had plenty of time to get to know the players and the club. They have already done some business in the transfer window and I expect they will be doing some more deals for players coming both in and out of the club before the October deadline. He will know that it is up to him and the players to show what they can do, and for sure, they need to do better than last season.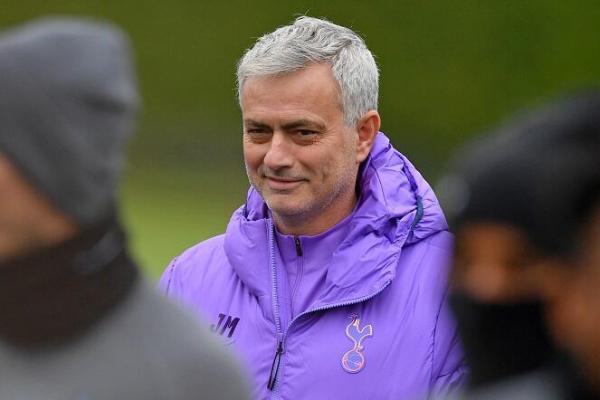 I was in a similar situation to Gareth Bale, so I joined a new club
I watched Gareth Bale closely when he played for Wales against my country, Bulgaria. They won 1-0 and he played the whole game. You can see that he needs more games and I'm sure every football fan wants him to play more, I can imagine he feels the same. I watched his interview when he spoke about the club stopping him from leaving in the past, which was curious to me, it makes me think that they are counting on him, but if you count on a player then surely they must be playing. So, it's a bit of a confusing situation for me.
I'm not his agent, or his family, I just want to see him playing regularly again and if that isn't at Real Madrid then he needs to find a solution. Everyone who like Bale wants to watch him play.
I was in exactly the same situation in my last season at Manchester United, I didn't play as much as I wanted to and I chose to go to another team so that I could play because that's what I love doing. I found a solution and I left the club to play football. Bale needs to make up his mind and ask what is most important for him, to play or maybe his family are happy where they are, or maybe the money is too good to leave. In the end it comes down to choosing what is best and finding a solution with the club, because on the other hand a club isn't just going to let a player go if they are going to lose money, so they need to find a good solution together.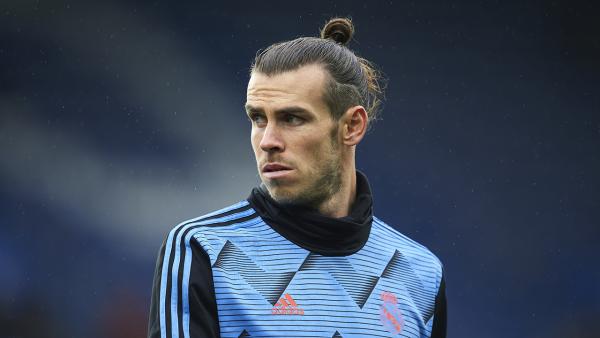 Depay has the chance to go two steps forward after taking one step back
Memphis Depay is being linked with a move to Barcelona, and I can see that working out. Ronald Koeman is Dutch and he will know Depay very well.
I'm sure that will help as well from Depay's position because he knows that he will be understood, although he was at United under Louis Van Gaal and it didn't work out as well as everyone would have hoped. If Koeman tells him that he is going to count on him then it will be a big step for the player. If Barcelona want you, you can't turn that offer down.
Sometimes in football you go to somewhere and it doesn't work out, like Depay at Man United, then you take a step back, like he did to Lyon, and now he is in a position where he can move two steps forward by going to Barcelona, which will be great for him. That's how it is in football, sometimes things don't always work out but if you work hard you always get the rewards. He deserves it as well because he has grown to be a leader at Lyon, he's been performing really well in France and he has been great in the Champions League, so he fully deserves a big move.

Discover the latest articles
Read past articles