Dimitar Berbatov Exclusive: Many reasons for Kane to stay but Spurs should let him go if that's his wish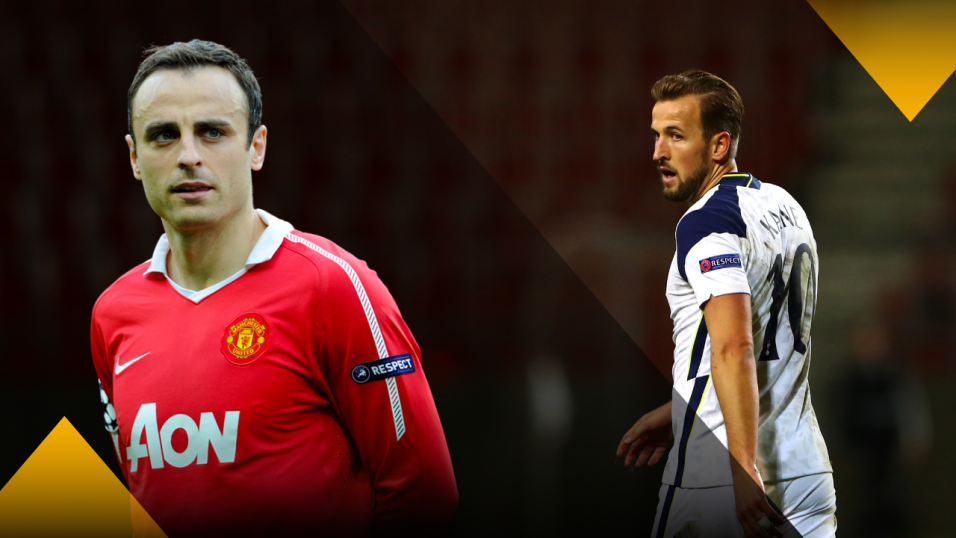 Dimitar Berbatov gives his exclusive views on Harry Kane's potential departure from Spurs
Harry Kane's potential departure from Tottenham is dominating the headlines, and Dimitar Berbatov, who was once in a similar position, gives his exclusive views on the matter...
"He is in a place where he knows he is loved and he knows if he stays he will break records but there will always be that question, will he win anything with Spurs while he is there?"
Based on Harry Kane's recent comments I think that he is definitely at a crossroads and I think that he is hesitant about which way is the right way for him and that is why he has said that he will be having a meeting with the chairman to discuss things and see where the club is going. Obviously the chairman will say that the club is going forward, not backwards.
So, again, like Kane said, it comes down to what he decides but I think he is certainly at a point in his Spurs career where it can go one way or another. He wants to win trophies year after year and at the moment that isn't possible with Spurs and that could be a big hint. Overall, he clearly knows he has a big decision to make and he is at a crossroads at the moment.
I saw the clip of him waving and clapping the fans after Tottenham's defeat to Aston Villa and he could have just been thanking the fans for their support, after all that was the first time they were back at the stadium. I can see why that could be seen as him saying goodbye, but lets not jump to conclusions and at the end of the day he's still at the club and he's got a big couple of months coming up.
It's never a good thing for a player and the club to fight, if a player has expressed they want to leave then they have made up their mind and if a club fights and makes a move away complicated for the player then it's not a pleasant situation for everyone involved, including the fans and other players.
If Kane has told the club he wants to leave then they should find a reasonable way to agree what the fee should be and how to part ways.
I was in his shoes and I did what I did, he is now in the same situation that I was and I understand everything he is going though. I don't regret the decision I made, I followed my own path in football and coming from a small country I always dreamed of reaching the highest I could, I did that with United and I won things and was the league's top goalscorer.
Harry Kane's case is slightly different because he is at home in England, so he needs to know what his priorities are, at the end of the day football is about playing the game and getting pure joy from it, if he stays at Spurs he will get that. The situation was probably a bit easier in my case because it was a massive opportunity for me, and my ambition was big, but I still had to think long and hard about leaving Spurs.
Kane can expect some tense meetings
Handing in a transfer request will be a different experience for every player. Some players are confident, they go in there with their head held high and all pumped up and others will be quite nervous and tense. When I put in a transfer request at Spurs I was somewhere in the middle of that, I was following my path and that gave me confidence not to be tense and nervous but at the same time I wasn't overconfident, I just knew that it was something I had needed to do.
It was disappointing for the club and the fans but it was the last step in my development that I needed to take, and I did. It's so long ago now, it's hard to remember exactly how it happened but I was with my agent and my lawyer and we presented the club with the letter and had a tense meeting, but the rest is history. It was a strange moment because you know that it's disappointing for people, but you need to be strong and follow your path, and this happens in football.
Players can't let this situation affect the dressing room
Transfer requests are a normal thing in football, players want to leave clubs. I was at Manchester United when one of the biggest names in football at the time, Wayne Rooney, wanted to leave and handed in a transfer request. There were a lot of questions about why he wanted to go at the time and there was a lot of speculation, but in the dressing room you try to understand motives behind something like this and you don't ask about it, you just try to put yourself in the player's situation and see things from their side.
As a player you can't pay too much attention to these things and get distracted by it because it can affect your own game and performance. Moments like this can bring tension to a team which is why you shouldn't focus too much on it, you can only hope that it gets resolved as quickly as possible for the good of the team.
Still plenty of reasons to stay
Footballers are different and they all have different views, but I believe there are still some big reasons for Kane to stay at Spurs. He knows he is going to be starting every game, and he has proven that this doesn't make him complacent, he is always pushing in every game and scoring goals, it doesn't go to his head and he can continue doing that if he stays.
The fans adore him and he is a club legend.
Financially, I'm sure the club will look to do all they can to keep him. He is in a place where he knows he is loved and he knows if he stays he will break records but there will always be that question 'will he win anything with Spurs while he is there?'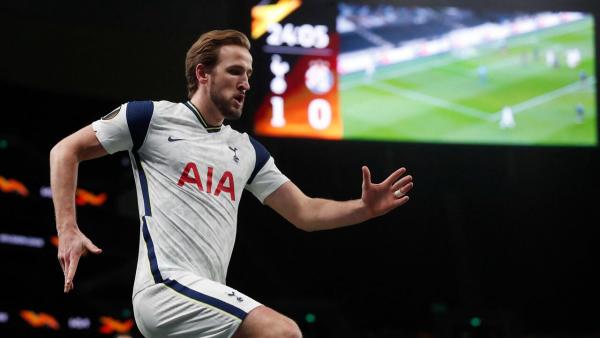 Loyalty to the club has made him who he is, that is the biggest factor for me, look at Matt Le Tissier, what a player he was, he didn't win anything with Southampton but the goals he scored and the way he played the game was unbelievable. He had offers to leave but stayed where he was loved. He made fun of teams he played against and you could tell he loved it and got pure joy from playing for that club. This is a big aspect of the game. Kane can decide to do the same with Spurs and I don't think anyone will blame him for that if he decides to stay.
Spurs are also on the look out for a new manager and some people have suggested that decision could also be a factor in Kane's future. It's true, you can have the right manager for the team but not for certain players and the right manager for a certain player but not for the team. It's a sensitive area and if you are bringing in a manager just to please one player that isn't right way to do it. You need a manager that can work and deal with the whole team as a unit. Maybe brining in the right manager won't be enough to make Kane stay at Spurs.
There's a lot of talk about a re-build being needed at Spurs and people are suggesting that the money the club will get for Kane if he goes can fund that, but for me, if Kane stays the money will still be there to bring in players, it's just that their policy has been a bit different recently to the other big clubs.
For me then need to work on the scouting department because the players they have brought in for big money have been disappointing for what they have produced on the pitch.
If he is to be sold for over £100 million then of course there will be money to spend, but here is the catch, you can pay £100 million on a world class player, or spend that money on three of four players who aren't going to be world class. Spurs in the past have spent big money on players who just have not produced and they need to learn from that whatever happens to Kane.
United don't need Ings
I see that Man United have been linked with Southampton and England striker Danny Ings, he is a good player and I really rate him but I don't think he is what United need at the moment. The club have pretty much everything they need in the striking department at the moment, lots of experience and pace.
Edinson Cavani keeps scoring, proving his worth and proving how good a decision it was to give him a contract extension, he scored an unbelievable goal the other day. So, with all this in mind going for Danny Ings makes no sense to me.
Daily Offer - Get a £5 Free Bet on Multiples
Place £20 worth of multiples over the course of a day, and, after the bets have settled, you'll get a free £5 to use on multiples. Bets must settle before 23:59 on the day they're placed. No opt-in required, T&Cs apply.
Discover the latest articles
Read past articles