Ed Hawkins: KP thrived on the rows, falling outs and clashes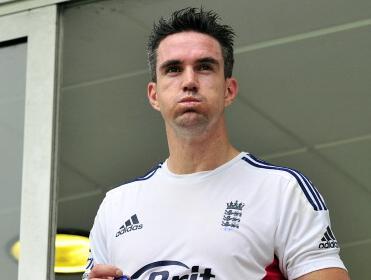 Pietersen needed to be at loggerheads with all and sundry to succeed
Our cricket correspondent argues that Kevin Pietersen needed to be disliked to be successful and his failure to recognise that brought his career to a premature end...
"What is fascinating is how he has failed to understand what makes him tick. Instead of listening to that tune in his head – Ride of the Valkyries probably – he could have prolonged an career with shrewder self-analysis"

There has been much written and spoken about Kevin Pietersen's book since its release and yet none of it hit the top of the off stump quite like Graham Norton on Friday night: "you shouldn't be playing team sports".
It was as fitting an epitaph for Pietersen's career as you are likely to hear. As was the former England batsman's appearance on Norton's BBC chat show. Pietersen was awkward, self-congratulatory and had the wit of a three-week old cheese sandwich. Just like he was in the dressing room, then.
Of course the frenzy surrounding Pietersen's tome - his ghost writer, the esteemed David Walsh said the book was "a slab of raw meat tossed into the kennel with ravenous hounds" - is hardly surprising. The feast will continue for a few more days yet.
It won't, however, provide much sustenance in this small corner. To sum it up, Pietersen didn't get on with anyone. No surprise, shock or horror there.
Indeed, the only thing more extraordinary than Pietersen's career was that it lasted so long. As adept and outrageously skilful he was at the flamingo flick or reverse slog, he also made an art of spectacularly falling out with all and sundry.
From ball one anyone who did not agree with the gospel according to KP was against him. He fell out with Natal, which led to him trying his luck in England, then Mick Newell and Jason Gallian, the coach and captain at Nottinghamshire respectively. 
In between his wars with Peter Moores, Andrew Strauss, Andy Flower and Alastair Cook, no doubt he fell out with a few more and, if one wanted to read about it, it is probably there in black and white in the book.
Stories abound about Pietersen's attitude from the start of his career to present day. At Nottinghamshire, it was said Chris Cairns had pinned him to the wall by the scruff of his shirt after he had refused to take the field following a one-man batting epic.
During the Ashes in the winter he was said to have humiliated - maybe even 'bullied' eh Kevin? - colleagues in team meetings, reminiscent of shoddy treatment he allegedly meted out to James Taylor when the young man was trying to make his way in the England team.
In that regard Pietersen is unique. There has never been a player for England - even Geoffrey Boycott - who has spawned so many quotes, mostly off the record, about how the divisiveness and arrogance he packs in his kit bag.
Indeed, there is something almost comical about him, as no doubt the astute Norton spotted. His book, one diatribe after another, is like a scene from Father Ted, the comedy show in which Norton occasionally starred, when the eponymous priest uses an acceptance speech to hit back at all his detractors down the years "and now we move on to liars..."
What is fascinating about Pietersen is how he has failed to understand what makes him tick. Instead of listening to that tune in his head - Ride of the Valkyries probably - he could have prolonged an international career with shrewder self-analysis.
Conflict with authority, dressing-room spats and personality clashes made him the fine batsman he was. When he left South Africa he wanted to prove everyone wrong. It was KP versus the world. Just like it was KP versus Newell and Gallian at Notts, KP versus the ECB, Moores, Strauss, Flower and Cook. Those clashes defined him. Motivated him.
The result was breathtaking innings and records smashed. Without those conflicts Pietersen is nothing. He was a disaster at Delhi Daredevils in the IPL when they catered for every whim. With no-one to rail against, he averages 22 in his last 10 innings, failing to score more than 39.
Now with his career over prematurely, he will tour the world on the Twenty20 junket pulling on a different colour pyjama every other month. He will be feted and fawned over, cosseted as the victim and told how wonderful he is.
Pietersen is not bright enough to recognise that is exactly what he doesn't need. He needs to be challenged and riled. To be poked with a stick so he goes on the attack. It is a chapter - the saddest of all - that will never be written.

Depleted Pakistan in trouble
Pakistan have delayed naming their squad to face Australia in a two-Test series in the apparently desperate hope they discover some players before its start in Dubai a week on Wednesday.
Selectors will wait until their A team play the Aussies before deciding who to pick but punters should be quick off the mark to snap up the 1.824/5 about Michael Clarke's side taking a 1-0 lead.
The hosts' problems are mounting and there is not enough talent in the second string to trouble Australia. Simply, Pakistan's attack has been devastated and they cannot hope to take 20 wickets.
Saeed Ajmal and Junaid Khan are out of the series for chucking and injury respectively. In the last 12 months the pair have taken 58 wickets between them - an astonishing 56% of Pakistan's wickets.
Junaid has a twisted knee and is in Pakistan waiting to find out whether he requires surgery. Wahab Riaz, a natural replacement, is a major doubt and is set to return home to be monitored at the National Cricket Academy.
That leaves Mohammad Irfan, 32, as the lone strike bowler of note. Umar Gul, who is fit, has been left at home in one of the fits of pique that only Pakistan selectors are capable.
Irfan, despite an imposing 6ft 7in frame, does not have the kind of record that warrants a leap of faith on Pakistan at 3.39/4. He has taken 10 wickets in four Tests in two years at almost 40 each.
Rahat Ali, the left-armer, looks a decent shout to make the team. He has 16 wickets in six Tests but it is a big ask for such an inexperienced bowler to step up.
Australia, by contrast, are tried and tested. Ben Hilfenhaus and Peter Siddle will plug away admirably allowing Mitchell Johnson, if he is fit, or Mitchell Starc to blast in with the nasty stuff. Nathan Lyon, the spinner, will be key and he could be paired with Steve Smith's googlies or Steve O'Keefe's slow left arm.
The draw at 2.8415/8 seems a little skinny considering the holes in Pakistan's team and the surface at Dubai Sports City. There has been only one draw there in six.

Recommended Bet
Back Australia to win 1st Test at 1.824/5
Ed Hawkins P/L
2014: +404.40
2013: +250.80 (ROI 25%)
To £10 level stakes