US Open Women's Singles Day 11 Tips: Markets accurate for semi-finals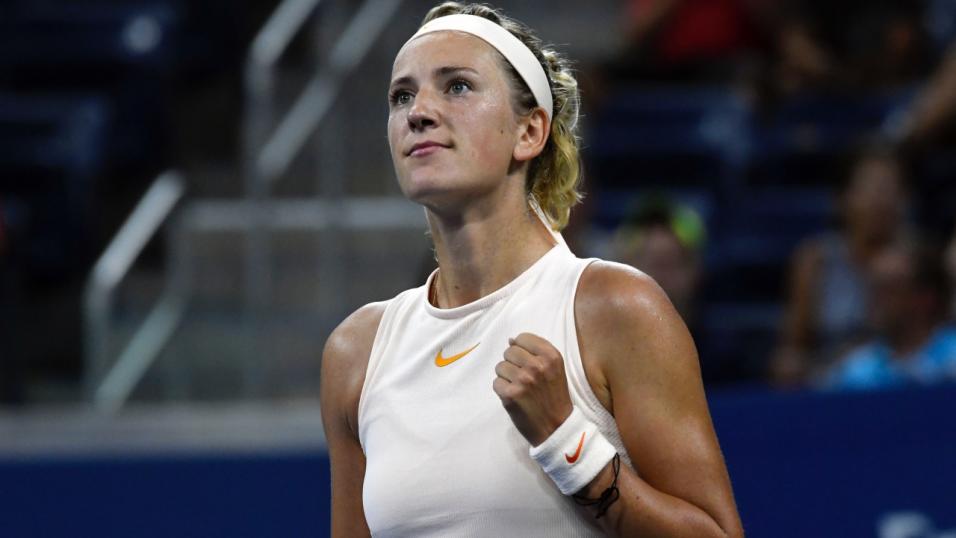 Victoria Azarenka has impressed at the US Open so far...
We have women's semi-final action on day 11 of the US Open, and after wins for Serena Williams and Victoria Azarenka last night, our tennis columnist, Dan Weston, returns to give his thoughts...
"Following the resumption of the tour, Azarenka has far better combined numbers than Serena, with a notable positive difference for the Belarussian on return."
Williams and Azarenka progress in rather different wins
The unpredictable nature of tennis was illustrated last night with Serena Williams needing to fight back from losing the opening set against Tsvetana Pironkova, who, let's not forget, hadn't played a professional event for over three years before this tournament. It was further illustrated by Victoria Azarenka's crushing 6-1 6-0 win over Elise Mertens, which I don't think anyone could have predicted in advance. I certainly thought it looked a pretty even match-up. Azarenka won an incredible 66% of return points and won every single return game in a magnificent display.
Azarenka justified as a marginal favourite over Williams
This has had a dramatic positive impact on Azarenka's 12 month hard court service/return points won numbers. She's now running at almost 108%, and a similar figure to Williams, who again was pushed to three sets by a heavy favourite. Similar numbers for this metric make the market about right, with Azarenka a very slight 1.9310/11 favourite. There doesn't look to be any value at the current prices.
Following the resumption of the tour, Azarenka has far better combined numbers than Serena, with a notable positive difference for the Belarussian on return. Azarenka is clearly playing to a high level right now and looks to be in with a decent chance of overturning a brutally negative head-to-head record. In the tournament so far, Azarenka has won 71.4% of games, with Williams down at 60.3%, and Azarenka is running at 8% greater combined service/return points won percentage at the 2020 US Open.
In their previous matches, Williams has won around 106% combined service/return points won and has a solid advantage based on that - however, a number of these were away from hard court and there's less difference in their hard court numbers across their previous meetings. Given this, and the fact that most of their previous clashes were over four years ago, and many considerably longer-term than this, it's difficult to think that their previous meetings will have any relevance when considering the current match-up.
Brady quite capable of continuing run of victories
Prior to this we have the semi-final between the two Tuesday winners, Jennifer Brady and Naomi Osaka. It's Osaka who is the solid 1.454/9 market favourite to proceed here, and while this price again looks quite accurate, she may not have it all her own way against the rapidly improving Brady.
In the tournament so far, Brady is the only player to have won 10/10 sets and she also, along with Azarenka, has the highest games won percentage at 71.4%. Brady, at almost 116%, also has the highest combined service/return points won percentage.
The duo have met twice before with one win apiece. One meeting was in 2014 when they were both ranked outside the top 200, and on clay in Charleston in April 2018 - again utterly irrelevant head-to-head meetings.
It will be interesting to see how Brady fares here. She has accumulated over two hours less court time to get to this stage and I wouldn't be surprised at all if she shocked Osaka here. However, with prices broadly in line with my model, there is no recommendation from me.
***
Follow Dan on Twitter @TennisRatings
Discover the latest articles
Read past articles