US Politics: Will latest Trump tape swing the Georgia Senate run-offs?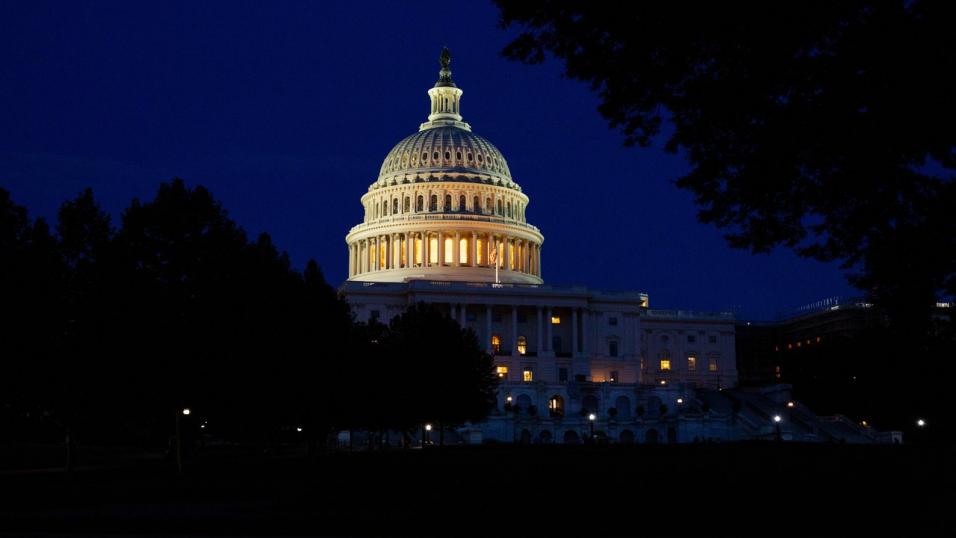 Democrats must win both Georgia races to regain control of the Senate
Paul Krishnamurty analyses tomorrow's critical elections in Georgia to determine the Senate, and the impact of Donald Trump's ever worsening behaviour...
"Even disregarding the political significance, this is a cracking betting heat. Both races are close and all permutations are realistic."
During his five and a half year in politics, even the most committed Trump-watchers lost count of the number of shocking moments, incidents, revelations that would have destroyed anybody else's career. He survived the Access Hollywood tapes, the Mueller investigation, impeachment, the Woodward tapes. It took the voters to eventually defeat him and even now, he won't accept it.
Last night, a new tape emerged that may ultimately surpass any of those scandals. The Washington Post published the president's full conversation with Georgia Secretary of State, in which he clearly pressurises Brad Raffensberger into rigging the state's election result. Pushing numerous debunked conspiracies and threatening criminal consequences, Trump tells Raffensberger, "I just want to find 11,780 votes."
NEWS

The Washington Post has obtained audio of a phone call between the president and @GaSecofState
where he pushed him to "find" enough votes to overturn his defeat

"There's nothing wrong with saying, you know, um, that you've recalculated," Trump saidhttps://t.co/BC6Z31N1RY

? Yashar Ali (@yashar) January 3, 2021
Trump evidently still set on changing the result
The only surprise is that anybody is surprised. Trump is openly attempting a coup d'etat - something that I and many other commentators predicted long before the election took place. Large numbers of armed Trump supporters are expected to gather in Washington D.C. on Wednesday, protesting the result.
The long-term ramifications could be huge. This is irrefutable evidence of a crime, compounding the vast legal peril he already faces upon becoming a private citizen. More immediately, the timing could not be worse for his party.
Georgia run-offs will determine the Senate
On Tuesday, the final leg of the 2020 election marathon will be run. Two Senate races in Georgia will determine which party controls the Senate, and settle the last of my 20-strong betting series.
1⃣1⃣ Here I've swerved the presidential markets and looked instead at the race for the Senate.

Bet here: https://t.co/AgLWgTBhxwhttps://t.co/eZdlNTNiV2

? Betfair Exchange (@BetfairExchange) October 26, 2020
If Democrats win both, they'll have 48 seats - thus counting as 'No Majority' for that Senate Control market. In fact the Senate will be tied thanks to the support of two independents, and the vote of Vice President Kamala Harris will break that tie.
Even disregarding the political significance, this is a cracking betting heat. Both races are close and all permutations are realistic. Our Sportsbook have priced up all four potential doubles as follows.
Perdue (Rep) & Loeffler (Rep) 11/10
Ossoff (Dem) & Loeffler (Rep) 15/2
Ossoff (Dem) & Warnock (Dem) 6/4
Perdue (Rep) & Warnock (Dem) 7/2
Note that while the market indicates a Republican victory, the polls suggest otherwise. Arguably a significant indicator given what happened in November. Then the betting correctly predicted 49 out of 50 states, defying the polls in Florida and North Carolina. Georgia, however, was the one state they got wrong.
My initial instinct was that the Republicans would win both races, taking their Senate tally to 52. Although Trump lost the state, Republican David Perdue outperformed him, winning by nearly 2% and was only 0.27% short of not needing this run-off. Plus it seemed very unlikely that Democrats would be able to muster the same massive turnout without Trump on the ballot.
Polls swinging towards Democrats
According to the polls at least, it doesn't seem to be panning out that way. In four taken since Christmas, Ossoff leads by an average of 4.25%. Granted, there is a dearth of high-grade polls but these firms include Trafalgar - famous for its pro-Trump/Republican bias. The last A-rated surveys dated December 21st had Ossoff +5 and Warnock +7.
Without placing too much store in early vote numbers, they are reportedly promising for Democrats. Note that Raphael Warnock is very well-known and popular among the black community. He has been a key player along with former Gubernatorial candidate Stacey Abrams in organising Democrat voters and boosting their turnout.
Republicans will presumably need a big turnout on the day to overhaul the Democrats' early tally. They did so very well in November and massively overperformed in the House of Representatives races. The open questions are why, what it signified and whether they can repeat here.
As argued previously, the November result either vindicated the 'Shy Trump' theory, or a different one about 'Reluctant Republicans'. Given he underperformed the party, it could be said that he is a drag on their vote share. But equally, it could be that Trump's presence drove a turnout surge that benefited his party down ballot. I lean towards the latter.
Trump attacks could hurt GOP turnout
The very weird nature of this campaign may also prove significant. Trump has spent recent weeks berating Governor Brian Kemp and other local Republicans for refusing to back his conspiracy theories and election-rigging tactics. That has surely alienated some Trump backers from the GOP. Even if only a few, that matters in such close contests.
It also can't help that both Perdue and Loeffler are engulfed in corruption scandals - for whatever that is worth nowadays. This has been another extremely divisive campaign, particularly around race. We will see whether that tactic pays off without Trump's particular brand of leadership.
I'm not convinced it will and expect Warnock to win. 4/6 is a fair price. The Ossoff/Perdue race is harder to call and the Republican has a deep history in the state. If forced to pick I'd go for the Democrat but expect this to go to the wire. Don't expect the result until Wednesday night at the earliest.

Follow Paul on Twitter and check out his website, Political Gambler.
Recommended bets
Discover the latest articles
Read past articles