Six political markets to watch on Betfair in 2016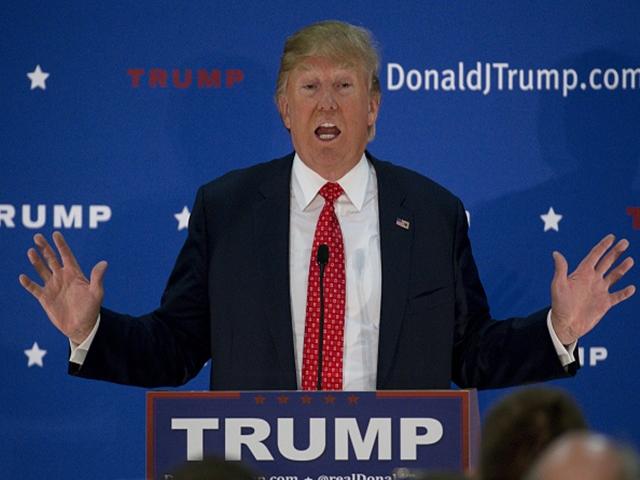 Donald Trump continues to divide both political and betting opinion
2016 looks set to be the biggest year in political betting history, with the US Presidential Election taking centre-stage plus various big contests in the UK. Paul Krishnamurty looks forward to six particularly exciting markets...

"It seems everyone has an opinion about Donald Trump, and in the primary race to be the Republican Nominee, we have a chance to put our money where our mouths are."
US Presidential Election - Republican Nominee
There's no question which country's politics will produce the most betting action during 2016. The US Presidential Election already seems certain to be the biggest political betting event of all-time.
The main reason behind an unprecedented amount of early public interest is Donald Trump. It seems everyone has an opinion about the controversial billionaire, and in the primary race to be the Republican Nominee, we have a chance to put our money where our mouths are.
Unlike the Democrat contest, for which Hillary Clinton is a 1.11/10 (91%) chance, the GOP race remains wide-open. The market has never truly bought into the Trump hype, ignoring his longstanding poll lead in favour of various other candidates.
However with that lead showing no sign of waning, Trump has come down to just 4.47/2 (23%), behind 2.915/8 (34%) favourite Marco Rubio and Ted Cruz, who I recommended on these pages a few months ago at 25.024/1 (4%). Cruz is now at 3.8514/5, equating to a 26% chance.

Iowa Republican Caucus
The US election begins here, with Iowa starting the primary process on February 1st. We'll have betting on every single race, both Democrat and Republican, including live in-running as the results come in.
The early betting for the Iowa Republican Caucus considers Cruz a red-hot favourite at 1.374/11 (73%), but so much can change as voters take a closer look. At this stage four years ago, eventual Iowa winner Rick Santorum was a huge-priced outsider.

Next US President
When the primary process reaches it's conclusion, the parties will anoint their candidate at their conventions in late July, ahead of the General Election on November 8th. Then a whole range of new markets come on stream, including vice presidential picks, winner in each state and distribution of electoral college votes.
This, of course, is the big one. Barack Obama never ceded favouritism throughout his entire first term before 2012. This time, Hillary Clinton has similarly led the market from the outset and is now strong odds-on favourite at 1.784/5 (56%). Will the Betfair market be proved right yet again?

London Mayoral Election
5th May is the big date in UK politics, with elections for the Scottish Parliament, Welsh Assembly plus English local elections including London. In terms of power, Scotland is the highlight but, with the SNP already rated 98% likely to win Most Seats at odds of 1.021/50, betting interest will largely focus on their margin of victory.
In England, media coverage and betting interest will centre on the race to be London's next Mayor. With Boris Johnson standing down, it looks between Labour's Sadiq Khan and Zac Goldsmith for the Conservatives. Right now, Khan is rated 1.84/5 (56%), compared to Goldsmith at 2.35/4 (43%).

Next Conservative Party Leader
As for Bojo's next target, it is widely assumed that he will be one of the contenders to succeed David Cameron as Tory leader when the PM stands down. While we don't yet know the date of his departure, Cameron has already stated that he won't run at the next General Election in 2020.
This therefore probably won't be resolved until 2018 at the earliest, but there is plenty of betting interest already. Boris is rated 18% likely for the post at odds of 5.59/2, behind Chancellor George Osborne at 2.8815/8, well down from 9.417/2 when advised here before the last election.

Jeremy Corbyn to leave position before next General Election
With Labour's new leader continuing to divide opinion in both the country and his own party, our market concerning his long-term fate is bound to see plenty of action. At the moment, Corbyn is rated only 41% likely to be in charge at the next election in 2020 at odds of 2.447/5, compared to 1.695/7 (59%) that he leaves early.
Whether or not Corbyn's fate is resolved in 2016, we can expect at least persistent rumours in the press of a direct leadership challenge. At such moments, these markets move very fast. May's elections in Scotland, Wales and London will be a pivotal moment, with any hint of failure certain to be seized upon by opponents.

Follow me on Twitter @paulmotty and at www.politicalgambler.com

***

For the latest on the US Election and all of our other politics markets, check out the new, improved Betfair Predicts, which forecasts outcomes based on the very latest Exchange data...
Discover the latest articles