How to trade T20 cricket on the Betfair Exchange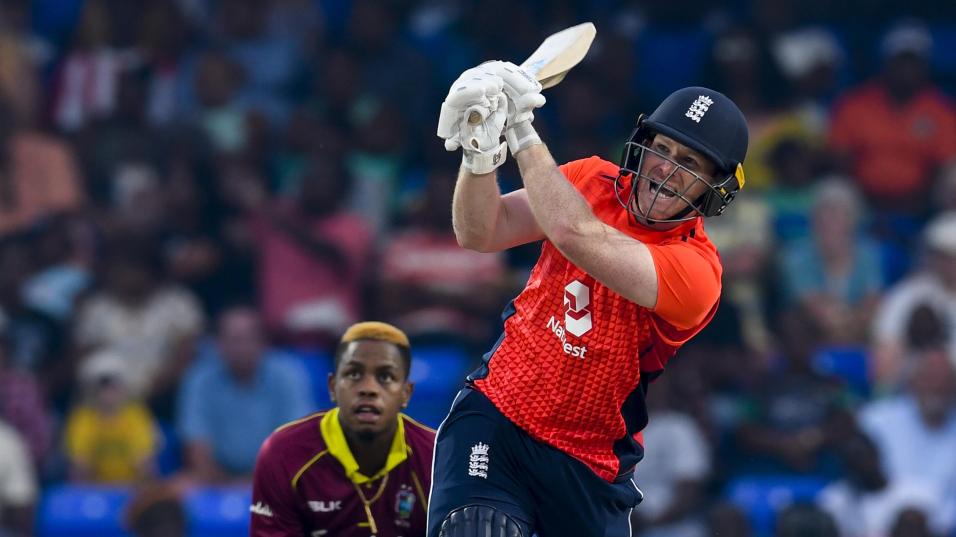 T20 is a great sport for trading on the Exchage
Betting on T20 cricket can be thrilling, due to the swings in fortunes and fluctuations in odds, so here's our guide to what you need to know to trade successfully on the Betfair Exchange...
One of the major benefits of using the Betfair Exchange is the ability to trade with the ultimate goal of your green position ending up being a winning position when the game or race ends, or at least not a losing position.
But the strategy of 'backing high and laying low', or 'laying low and backing high', won't always work out for you. Knowing when to make your trades on a sport as volatile as T20 cricket relies on knowing what factors will affect what's about to happen next and it's those factors that we're going to look at.
The teams
By knowing about the teams involved in a match, we don't mean knowing that England in general are a stronger team based on results and rankings than Sri Lanka; that won't help you much at all.
We mean knowing how players available on the day are likely to perform in the context of the game. For example, if England have Jofra Archer and Chris Jordan available to bowl the last two overs of a close game, their chances of defending 20 off the last 12 balls are much better than if they were absent and two other players had to bowl at the death. Similarly, knowing that Jos Buttler and Ben Stokes are excellent batters in the final overs makes their own chances of chasing 20 off 12 far greater than they would be with another partnership at the crease; so you may conclude that it's very much advantage England.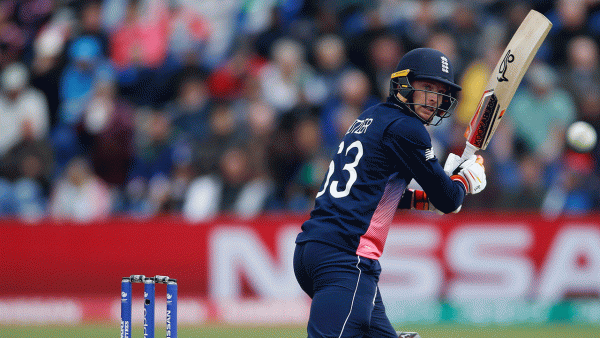 If it's an extremely tight game, fielding could play a huge part. So being aware that an excellent fielding side like New Zealand can save four or five runs in the last two overs (whereas a lesser fielding side may not be able to), could make you think that New Zealand's chances of defending their total are better than their odds suggest.
Ground dimensions and par scores
A total of 180 may be a monster score at one ground but a bare minimum at another ground. Knowing that an average first innings total of 155 at, say, Edgbaston is about par, and that a score of 180 has only been chased twice in the last 10 attempts, may help you decide that England's score of 180 is more than good enough to down India at attractive odds of 1.9.
Similarly, knowing that Bangalore in India is an extremely high-scoring ground where 200 is often both set and chased may convince you that it's India who are the definite value at odds of 2.1 to chase 180 at the change of innings.
Commentators will often talk about what they deem to be a par score based on the historical scores at the ground and the conditions on the day. As former international players they ought to know a thing or two about that. So always have the par score in the back of your mind.
But it's not the be-all-and-end-all. Just because the par score was deemed to be 170 and a team scored 185 batting first, it doesn't mean the chasing team can't reach it. That's where all the other factors come into play.
Ground dimensions are important. If one or more of the boundaries are particularly short, the chasing team are always in the game because they can target those areas and score very quickly when they put their foot on the accelerator.
Conditions on the day
If it's a beautiful sunny day in Melbourne for a day game expect the runs to flow, a big target to be set and the chasing team to enjoy good conditions when trying to chase it. But if it's a used wicket on a grey day in Leeds, that score of 140 may well feel like 180 on another ground. Think about the conditions and whether they favour the bowlers or the batsmen.
To take it a step further, if it's a wicket that's taking spin, look at which side has the better spinners as they're the ones who are going to make a difference with the ball. If it's pace that's going to take wickets and stop the flow of runs, then decide who has the better pace bowlers. This is where the TV pictures, commentator's analysis and other sources can paint a far better picture during the game than pregame predictions, so use all that info to your advantage.
Also study some stats about whether playing under lights in a day-night game helps or hinders the side batting second. At some grounds it means that the ball will come nicely on to the bat but at others it makes the ball bend under lights and batting tricky. At Newlands in Cape Town it's notoriously hard to bat under lights, so unless the team batting first posted a really below-par total, you can almost always side with the team defending a total who will do so under lights.
Dew, rain and DLS
Dew is a particularly important factor in T20s played in the Indian sub-continent, a good example being matches in the the IPL. The presence of dew (normally in the second innings) makes the ball harder to grip which in turn means makes it more difficult for pace bowlers to get their lengths right and spin bowlers to get it to spin.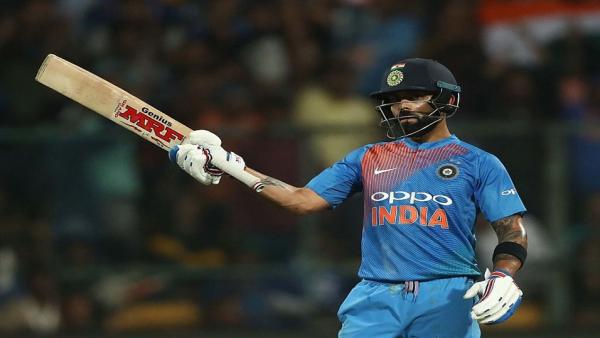 So knowing that there's dew on the pitch and that it could be worth as much as 20 runs, because it makes it a tricky task for the bowlers, could convince you that a team chasing a big total of 180 has a far better chance than odds of 3.0 suggest.
Matches affected by rain often lead to the use of Duckworth-Lewis-Stern (DLS) to re-calculate the target score. DLS may determine that after India posted 175 after batting 20 overs, England need 160 off 17 overs.
The Betfair Exchange market will quickly react and decide that the revised DLS total help England's cause and see them go into 1.7 from 2.0 after the revised score is determined. But it's up to you to decide if you agree with that assessment.
It could well be that having all 10 wickets in hand over a smaller number of overs doesn't really help England's cause that much and that 160 off 17 is a pretty steep target.
Of course, the opposite may also be true and that on a pitch where wickets will inevitably fall at regular intervals, that the reduction in number of overs really does play into England's hands.
Innings runs, Over totals and Cricket Line markets
Everything we've said so far about important factors when trading a T20 game applies to the match winner market. But a lot of it can also be applied to innings runs, over totals and Betfair's new Cricket Line markets.
For example, knowing that Australia's best bowlers like to bowl at the death and that the lesser bowlers take the middle-overs may persuade you that it's worth backing South Africa to score 180 or more at odds of 2.5 in or around the 10-over mark, with a view to laying off that bet at odds-on... before the likes of Mitchell Starc and Pat Cummins come on and spoil the Proteas' fun.
Betfair's new cricket line markets have been specially set up so that a sort of 'par score' (the line) is decided for a particular set of overs. So if it's the start of the match, the line might be 'under 53.5 runs or over 54.5 runs' as the score estimate after the first 10 overs, with both outcomes trading at exactly 2.0.
If it's a grey day on a fast wicket and New Zealand's new-ball pair of Trent Boult and Tim Southee have the ball in their hands, you may decide that betting under 53.5 is the way to go, based on the aforementioned factors that suggest scoring quickly up top won't be so easy.