2019 US Open: The Punter's in-depth preview
Dustin Johnson and Jordan Spieth in action at Pebble Beach
The third major of the season, the US Open, will commence at Pebble Beach on Thursday and here with his full, in-depth preview, arming you with everything you need to know, is Steve 'The Punter' Rawlings...
"Only five men have won a US Open at Pebble but they all have Open Championship form. Graeme McDowell has never won an Open but he's twice led one after the opening round and he's also won the Alfred Dunhill Links Championship, Tom Kite was runner-up in 1978 and the other three, Jack Nicklaus, Tom Watson and Tiger Woods, have an incredible 11 Open titles between them."
Tournament History
The US Open is a nomadic tournament staged by the often heavily criticised United States Golf Association. It's traditionally followed the US Masters and it's been the second major of the year but after a reworking of the PGA Tour schedule ahead of this season, it's now the third of the year, following hot on the heels the US PGA Championship, won just three weeks ago by the defending champion Brooks Koepka, at Bethpage Black.
This year's US Open is the 119th edition and it returns to the venue used for the centenary edition in 2000 - Pebble Beach - in what is Pebble's centenary year. It feels like an important renewal for the USGA and I looked at that here on Thursday.
Venue
Pebble Beach Golf Links, California.
Course Details
Par 71, 7,040 yards
Regular golf watchers will know that Pebble Beach is used for two of the four rounds played at the AT&T Pebble Beach Pro-Am each February but it's a very different set-up. The course is softer and more receptive than it plays in summer and it's also set up much shorter and to a different par.
At this year's AT&T, Pebble was set up as a 6816 yards par 72 and the stroke average was 72.13. That contrasts quite sharply with the 7040 yards par 71 that averaged 74.98 at the 2010 US Open.
The winner usually gets to at least double figures under-par at the AT&T, even if the wind blows, and when Brandt Snedeker won the title for a second time in 2015, he set the tournament record winning score of 22-under-par. In contrast, the five US Open winning scores at Pebble Beach are higher and listed below.
1972 - Jack Nicklaus +2
1982 - Tom Watson -6
1992 - Tom Kite -3
2000 - Tiger Woods -12
2010 - Graeme McDowell Level Par
Tiger Woods' winning score sticks out like a sore thumb but that was arguably the greatest US Open performance of all time and the gap back to Miguel Angel Jimenez and Ernie Els in tied second was a record-smashing 15 strokes!
Pebble Beach was designed by a pair of locals - Jack Neville and Douglas Grant - who had both been California State Amateur Champions. They had no experience of golf course design but Samuel F.B Morse, who had acquired the land from Del Monte Properties, felt if they could play that well, they should be able to design a course. He wasn't wrong, they created a masterpiece.
Neville is quoted as saying. "It was all there in plain sight. The big idea was to get as many holes as possible along the ocean. It took a little imagination but not much."
They did a decent job given half of the 18 holes play adjacent to the Pacific - six on the front nine and three on the back.
The short, uphill par four fourth begins a run of seven straight that play alongside the ocean and the second, the par three fifth, designed by Jack Nicklaus prior to the 2000 US Open, replaced what was universally felt to be the weakest hole on the course. The par five sixth was the easiest hole on the course at the 2010 US Open and the short, iconic par three seventh is the last hole of a five hole stretch where players will look to pick up a stroke or two before it gets much tougher.
Only two holes averaged below par nine years ago - the fourth and the sixth - but four of the five easiest holes were in that little run of holes between four and seven, with the par three fifth ranking as the 12th hardest.
The course turns inland after the 10th hole but the Pacific comes back in to view at the par three 17th and the par five finishing hole, one of the most famous in the game, is the only hole played with the ocean to the left.
TV Coverage
Sky Sports will be live on the range on Wednesday night from 20:00 UK and Ireland time and there'll be Featured Group coverage from 15:00 on Thursday. Full coverage begins at 20:00 on Thursday evening and all four days are live on Sky Sports.
Last Ten US Open Winners
2018 - Brooks Koepka +1
2017 - Brooks Koepka -16
2016 - Dustin Johnson -4
2015 - Jordan Spieth -5
2014 - Martin Kaymer -9
2013 - Justin Rose +1
2012 - Webb Simpson +1
2011 - Rory McIlroy -16
2010 - Graeme McDowell Even
2009 - Lucas Glover -4
What Will it Take to Win the US Open?
We've had a couple of instances lately when the set-up has not met with the expected weather and that's given us a winning score that we're just not used to seeing at a US Open and it's worth noting that after the 16-under-par Rory McIlroy romp at rain-soaked Congressional in 2011, the next two winning scores were over-par, suggesting that the USGA didn't want a repeat and following Brooks Koepka's low-scoring demolition at Erin Hills two years, again with a record-equalling -16 total, when the expected Wisconsin winds were non-existent, the USGA toughen things up at Shinnecock and again received criticism. A couple of greens were ridiculously fast - especially the 13th - but we saw another over-par winning score.
I've looked at the tricky job facing the USGA's John Bodenhamer, who takes over course set up duties from Mike Davis in detail here, but I suspect we'll see a tough and traditional US Open test again this week.
Although it's a nomadic event, played at different courses every year, and hiccups like 2011 and 2017 occur, because the USGA tend to try and set-up the courses similarly tough, an analysis of the statistics is still a worthwhile exercise, so here are the average rankings of the last ten US Open winners in all the main categories.
Driving Accuracy - 25.6
Driving Distance - 16.6
G.I.R - 7.1
Scrambling - 10.9
Putting Average - 14.1
There was some concern about the U.S. Open setup at Pebble Beach.

From the looks of this Instagram video from Patrick Cantlay, players better prepare for very thick rough. https://t.co/dBVD8J3wBu pic.twitter.com/3gWJLYcsFA

? Golf Central (@GolfCentral) June 6, 2019
Patrick Cantlay kicked off the annual rough length scaremongering (see above tweet) and it will be repeatedly stated how important accuracy from the tee is this week, and it is of course, but statistically it's the least important, and it was at the last two US Opens here too. As highlighted below, Tiger Woods, the winner in 2000, and Graeme McDowell, the 2010 champ, both ranked better for every other category than they did for Driving Accuracy.
Tiger Woods' stats in 2000
Driving Accuracy - 14
Driving Distance - 1
G.I.R - 1
Scrambling - 2
Putting Average - 4
Graeme McDowell's stats in 2010
Driving Accuracy - 43
Driving Distance - 7
G.I.R - 13
Scrambling - 10
Putting Average - 9
In US Opens the rough is usually penal and the fairways narrow, but even the most accurate drivers will stray from the short grass at some stage and when they do, they'll usually be too far back to have a chance of rescuing par. In contrast, the big hitters will be closer to the green and will have a better chance of saving themselves. They'll also have the advantage of going in with much shorter irons when they do find the fairway.
The stats are clear but if you then consider that only four winners in the last 15 years have ranked higher for accuracy off the tee than they have for length and that 11 of the last 15 winners have ranked inside the top-ten for Driving Distance, compared to just four inside the top-ten for DA, it really does start to make sense to favour length over accuracy.
To win a US Open you need to find plenty of greens and scramble well when you don't so, as the averages show, Greens In Regulation and Scrambling are the two main stats to consider.
Is There an Angle In?
Although the set-up and conditions will be very different, a good performance at the AT&T Pro-Am at Pebble Beach in February looks like a big plus if history is anything to go by.
Jack Nicklaus and Tiger Woods both won the US Open at Pebble Beach in the same year they won the AT&T (1972 and 2000) and Dustin Johnson should have done so too. After winning the AT&T in February, DJ led the US Open by four strokes through 54-holes in 2010 and he traded at long odds-on but shot 82 in the final round to end the week in a tie for eighth.
Tom Watson finished 12th in the AT&T before winning the US Open at Pebble Beach in 1992 and although Tom Kite had missed the cut in the AT&T before he won the US Open in 1992, the man who finished second, Jeff Sluman, had finished runner-up in the AT&T too so it's been a terrific pointer. Maybe there's hope for Phil Mickelson yet!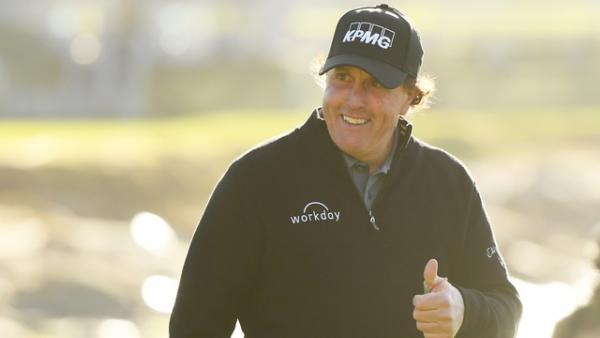 Andy Swales has looked at the last ten majors on US soil here and that points emphatically to another American winner and I won't waste time looking at the US Open trends for the last ten years because Dave Tindall's done a sterling job of that here but neither has highlighted the importance of links form...
Pebble Beach is a links track so in addition to the AT&T, the Open Championship, which is always played on a traditional British links course, provides a very good guide too.
Only five men have won a US Open at Pebble but they all have Open Championship form. Graeme McDowell has never won an Open but he's twice led one after the opening round and he's also won the Alfred Dunhill Links Championship, Tom Kite was runner-up in 1978 and the other three, Jack Nicklaus, Tom Watson and Tiger Woods, have an incredible 11 Open titles between them. And I here people say Pebble isn't a proper links!
All the US Open winners, bar McDowell, have also won the AT&T here and the likes of Jordan Spieth, Phil Mickelson and Mark O'Meara have won the AT&T and an Open Championship. Pebble is a true links as far as I'm concerned and links form is going to be a huge plus.
Is There an Identikit Winner?
The US Open produces its fair share of event specialists - remember Andy North? He only ever won three PGA Tour events and two of them were US Opens! Jeff Maggert only won three PGA Tour events too and none of them majors but between 1994 and 1999 he finished inside the top-ten at this event four times.
Koepka missed the cut as an amateur at the 2012 US Open but two years later he finished fourth at Pinehurst to gain his PGA Tour card before finishing 18th in 2015 and 13th in 2016. He hadn't had many starts, but he had a US Open pedigree before he won the first of his two titles two years ago.
Although he missed the cut when defending two years ago, DJ is now a renowned US Open specialist, having finished fourth and second before he won and third last year, after leading by four at halfway, and there are several other players that enjoy this event more than others...
The 2003 champ, Jim Furyk, was runner-up three years ago and that was his seventh top-five. Jason Day has finished inside the top-ten in five of his eight US Open appearances, Brandt Snedeker has finished inside the top-11 in half of his 12 appearances and then there are the likes of Tiger Woods (three wins and eight top-sixes), Ernie Els (who's finished first, second, third, fourth and fifth twice), and of course Phil Mickelson, who has finished second an incredible six times.
In-Play Tactics
Brooks Koepka started really slowly last year, firing 75 to sit tied for 46th and six adrift but he shot up the leaderboard in round two to sit fourth and to stalk DJ but up with the pace is usually the place to be in US Opens and making up ground is notoriously difficult.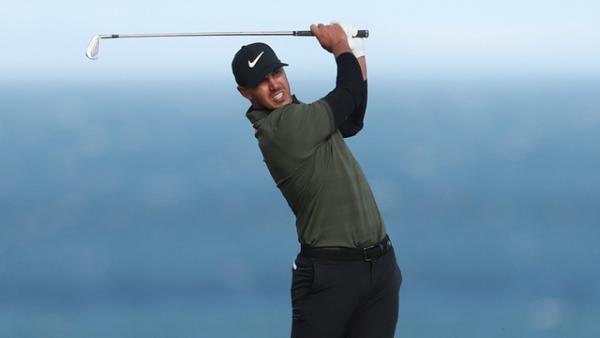 The four winners before last year were all inside the top-seven places after round one and all four led at halfway. In fact, seven of the last 12 winners have been leading or tied for the lead through 36 holes and two of the 12 sat second. And that's nothing new, between 1999 and 2003, all five winners were leading or co-leading at halfway and Mark Brooks, who lost a playoff to Goosen in 2001, had been alongside him at the top of the leaderboard through 36 holes.
Last year's edition was a bit different but I think we can disregard it to a degree as the venue, Shinnecock, had gone against the in-running trends in other US Opens, before Koepka's slow start, so to demonstrate how important a fast start usually is, look at the first and fourth round leaderboards from the 2017 edition and see how little changed - four of the top-six after round one finished inside the top-seven at the finish.
After Round One
Rickie Fowler -7
Paul Casey -6
Xander Schauffele -6
Brooks Koepka -5
Tommy Fleetwood -5
Brian Harman -5
Final Standings
Brooks Koepka -16
Hideki Matsuyama -12
Brian Harman -12
Tommy Fleetwood -11
Rickie Fowler -10
Xander Schauffele -10
Bill Haas -10
As for US Opens held at Pebble, it's a bit of a mixed bag. Tom Kite was tied 17th and five back after the opening round in 1992 and eight adrift and he was tied for 12th at halfway before moving into a tie for second and only one off the lead after round three. And Tom Watson was never really in the van in '82. He sat tied eighth and only two back after round one and he was still tied eighth but five adrift at halfway before tying for the lead after a 68 in round three.
G-Mac was always on the premises. He sat tied for tenth and two back after round one, led by two at halfway, and he sat second with a round to go and the other two US Open winners at Pebble, Nicklaus and Woods, both won wire-to-wire. A fairly slow start has been overcome but all five sat first or second with a round to go.
If you're betting in-running, be really careful of the par five 14th. Par fives usually offer up a chance to pick up a shot or even two but this one doesn't. It gave up just one eagle in 2010, averaged 5.44, and was the third hardest on the course. That might not be reflected in the market as punters assume it's a chance to score.
The par three 17th was the hardest on the course in 2010 (averaged 3.49) so backing anyone that lands on the putting surface may be the way to go there if it's a tight finish as the par five finishing hole is fairly straightforward.
Market Leaders
Brooks Koepka has been at the head of the US Open market since he successfully defended his USPGA Championship title last month but I fancy he won't stay there. Dustin Johnson has the better credentials this week and I suspect the market will adjust to reflect that before the off.
Koepka's attempting to win his third straight US Open, something only one man has previously done - Willie Anderson 1903-05. I'm not put off by his slightly disappointing performance in Canada as he saves himself for the majors - he's attempting to win his fifth in nine this week! He's only played Pebble Beach once before - finishing eighth at the AT&T three years ago - and again, that's not a massive negative. Shinnecock, where he defended the title 12 months ago, is a similar test to Pebble and he has a decent links pedigree. He's twice finished inside the top-ten in five Open starts and his Alfred Dunhill Links for figures read 50-9-2-7 but I am concerned that he can't keep churning out monumental performances in majors.
The finish to the USPGA Championship wasn't pretty and I do wonder whether that will put the skids under him now he's felt that he might just be fallible. He led at Bethpage by seven strokes with a round to go but in the end, he needed a late stumble by Dustin Johnson to assure his victory and the whole performance will, in all probability, have sewn a few seeds of doubt.
They're picky negatives and if he were to blow everyone away again I wouldn't be that surprised but he does look a bit short to me given he was a 33/1 chance last year and that I backed him to win his two USPGA Championships at 25/1 and 12/1 and that I was onboard at Augusta at 36.035/1 when he finished runner-up to Tiger Woods. He owes me nothing but I'm going to leave him out from the start at a single-figure price.
Dustin Johnson's credentials are rock-solid, if we can give him some leniency with regards to his propensity to go AWOL in-contention at times. He was matched at a low of 1.774/5 12 months ago when he led by four at halfway at Shinnecock and he traded at long odds-on here in 2010 when he led by four with a round to go. He should have won this event at Chambers Bay in 2015 when he three-putted the 72nd hole having been matched at just 1.664/6.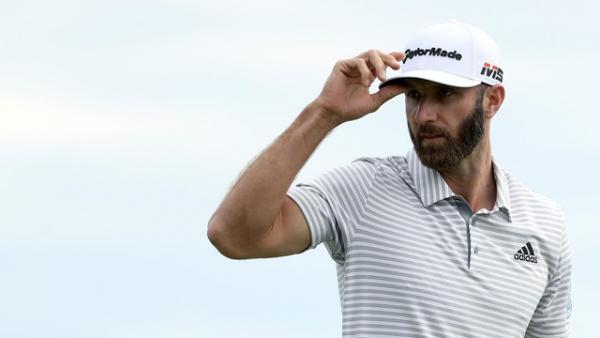 Those, and other, incidents have to be a concern but DJ's just as liable to take command and deliver the goods, as he did at Oakmont in 2016, and he really does tick every other box emphatically. On the excellent futureoffantasy.com site DJ ranks number one for Poa Annua Performance, California Courses, and Fast Greens and his bank of course form is second to none. In 13 starts at Pebble, he's finished inside the top-ten on ten occasions and he really should have won there more than twice. He comes in to the event in decent form and he's the man to beat, if he can keep his composure.
Tiger Woods missed the cut in the US PGA after his sensational victory at Augusta but he warmed up nicely for this with a decent ninth in the Memorial Tournament last week. His victory here in 2000, by a remarkable 15 strokes, is not only the largest winning margin in US Open history (11 the next best), it's also the largest winning margin in any major but in three AT&Ts since that victory, he hasn't made the top-ten. He was third here in the US Open nine years ago though and he must have an outstanding chance of taking another step towards Jack Nicklaus' total of 18 majors. Whether he's value at only 14.5 is debatable though and he's not for me at the price.
Nobody has ever won the US Open having won the week before so if Rory McIlroy converts in Canada that could be conceived as a curious negative but I'd consider it more just an oddity. I'd be more worried about the firm and fast conditions he'll encounter, his poor record at the course (two missed cuts) and his overall event form...
Other than his facile victory at rain-softened Congressional, second favourite, Rory McIlroy, has a very ordinary US Open record. His tenth on debut at Bethpage Black in 2009 and his ninth at Chambers Bay four years ago are his only other top-20 finishes and he's missed the cut in each of the last three editions. He opened up last year's renewal with an 80!
Selections
I've taken a position on Dustin Johnson but it's one I'll monitor very closely. I'm hoping his draw will allow me to watch his opening round closely and I'll be looking to trade him in and out as the event progresses, all being well. If he plays the first few holes well, I can see him contending and I want him onside but I want to be able to react to any mishaps and I'll ditch the position if he starts slowly. There should be enough liquidity in-running to make that doable.
Jordan Spieth isn't playing brilliantly tee-to-green but he's finished third, eighth and seventh in his last three starts and he's scrambling and putting really well. He's a winner at Pebble, a US Open winner and an Open Champion and he has just the right profile. He meets everyone of Dave's parameters except for world ranking but he's playing better than his current ranking of 28th and I thought he was worth siding with modestly at 24.023/1.
Phil Mickelson finally breaking his US Open hoodoo on his 49th birthday would be a huge story and unlikely as it is, I've felt compelled to throw a few pounds his way at 65.064/1 and I've also backed both Brandt Snedeker and Jimmy Walker for small stakes.
Snedeker has won a couple of AT&Ts and Walker took the title four years ago. I got both onside when they started well in Canada but Walker's stuttered after a good first round so he's drifted back out again.
Xander Schauffele and Jason Day both came close to inclusion too but I don't want to lay out too much before the off. The trends are strong so I'd rather keep my powder dry for in-running trading, though following his heroics on Sunday night - explained here in my weekly De-Brief - I've thrown a few pounds at Graeme McDowell who will be riding the crest of a wave following his qualification to the Open Championship in his hometown.
Selections:
Dustin Johnson @ 10.519/2
Jordan Spieth @ 24.023/1
Phil Mickelson @ 65.064/1
Brandt Snedeker @ 95.094/1
Graeme McDowell @ 180.0179/1
Jimmy Walker @ 230.0229/1
For more US Open insight watch our Podcast below...


*You can follow me on Twitter @SteveThePunter
Get 10 places on the US Open with the Betfair Sportsbook
The Betfair Sportsbook is paying 10 places instead of six on the 2019 US Open. Place your each-way bet on the Outright winner market and get 10 places at 1/5 the odds. Betfair golf rules apply. T&Cs apply.