Open Championship Player Guide: Ratings for all the main contenders in the betting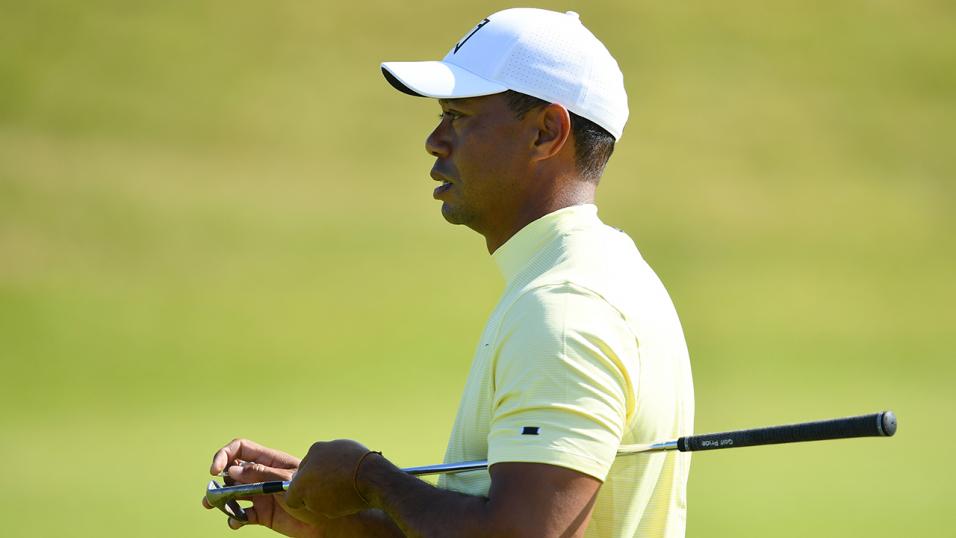 Can Tiger Woods win another Open?
Before you strike your Open bets let Paul Krishnamurty guide you through the main contenders with profiles of those high up in the betting for the Royal Portrush showpiece...
"There's no reason why US majors form shouldn't transfer to an Open, given plenty of European experience in his youth. Koepka is a far better player than when finishing top-ten at Birkdale in 2018 and St Andrews in 2016."
Rory McIlroy
Last five Opens: 2/4/5/-/1
Betfair Exchange Odds: 10.09/1
Considering he hasn't won a major for five years, one could question Rory's place at the top of the betting. However while he is indeed often priced short on reputation, it was inevitable at this particular venue. McIlroy knows Royal Portrush intimately and hit 61 here as a 16 year-old. He hasn't missed the top-five in an Open since winning at Hoylake in 2014 and is enjoying a very consistent and productive season. Whereas rivals have dominated the majors, he won the Canadian Open by seven strokes and earlier the 'Fifth Major' at Sawgrass. One important negative to consider is a relatively poor record in the Irish Open - when carrying a similarly huge burden of expectation.
Brooks Koepka
Last five Opens: 39/6/-/10/67
Betfair Exchange Odds: 12.5
The most prolific majors performer since Tiger Woods in pomp. Backing or trading Koepka in majors has become a goldmine - his last nine yielded four wins and two second places, and he was consistent in them before becoming a champion. Yet because he does so little in lesser events, his odds in the big ones aren't at all prohibitive. There's no reason why US majors form shouldn't transfer to an Open, given plenty of European experience in his youth. He is a far better player than when finishing top-ten at Birkdale in 2018 and St Andrews in 2016.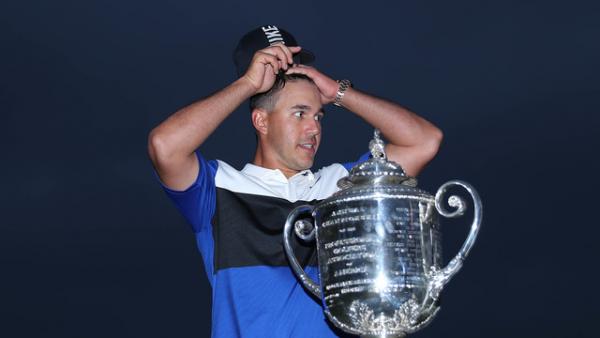 Jon Rahm
Last five Opens: MC/44/59/-/-
Betfair Exchange Odds: 18.017/1
Brilliant Spaniard whose presence among golf's top echelon looks assured for the next decade or so. Although Rahm has yet to produce anything like his best in three attempts at the Open Championship, don't doubt his links credentials. Put together, his Irish Open form over the past three years arguably amounts to the strongest indicator for Portrush. Rahm won his second title at Lahinch earlier this month, having dominated the 2017 renewal by six strokes and he was a close fourth in 2018 too.
Dustin Johnson
Last five Opens: MC/54/9/49/12
Betfair Exchange Odds: 19.018/1
Runner-up in awful conditions at Royal St Georges back in 2011 but surprisingly yet to contend on the final day of an Open since. Having ceded the world number one ranking, DJ must be jealous of Koepka's remarkable returns. Despite a fine record in the biggest events, he still has only one major title and a stack of near-misses. This year, he's won twice and managed a share of second at both the Masters and PGA, despite rarely looking competitive in either. More recent results, including the US Open, were below par though.
Tiger Woods
Last five Opens: 6/-/-/MC/69
Betfair Exchange Odds: 21.020/1
Since producing a sporting miracle for the ages at Augusta, Tiger has been pretty quiet, enjoying being Masters champion again and playing only three times. He missed the USPGA cut, finished ninth at the Memorial and 21st at the US Open. The Open favours experienced players more than any major and is probably a likelier target than most events nowadays. Nobody is better at positioning their ball with impeccable iron play around a tough links. Twelve months ago at Carnoustie, Woods traded as favourite when holding the final round lead. A 16th major and fourth Open title is perfectly plausible.
Justin Rose
Last five Opens: 2/54/22/6/23
Betfair Exchange Odds: 24.023/1
England's finest produced his best Open result yet at Carnoustie last year, finishing second with a late run from the clouds. This nevertheless remains his weakest major - inexplicably. Rose landed a sixth worldwide win in 16 months at Torrey Pines in February but hasn't set the PGA Tour alight much since. After missing the Masters cut and underperforming at the USPGA, Justin spent most of US Open weekend as favourite, only to fall short with some surprisingly erratic golf in the final round. Perhaps after such a run of success, he was merely due a near-miss.
Francesco Molinari
Last five Opens: 1/MC/36/40/15
Betfair Exchange Odds: 29.028/1
The defending champion stepped up a league at Carnoustie and, one year on, that victory looks nothing like a fluke. Armed with greater power off the tee and confidence than ever, Molinari went five from five at the Ryder Cup and has become an elite performer on the PGA Tour. The Italian won at Bay Hill in March and looked for a long way like adding another major at The Masters. As it turned out, he crumbled under pressure as so many do at Augusta and as had frequently been the case with his old self.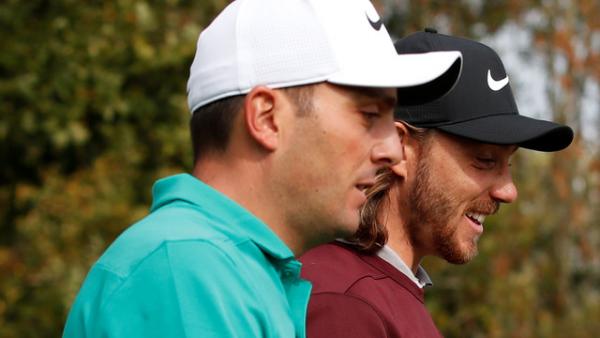 Rickie Fowler
Last five Opens: 28/22/46/30/2
Betfair Exchange Odds: 32.031/1
One of the most talented but ultimately disappointing players of recent years. Labelled a future major winner almost immediately upon turning pro, he's still waiting despite finishing runner-up three times. Given his creativity and excellence in the wind, this one may be the best fit. Only McIlroy beat him at Hoylake and Fowler also contended strongly in wind and rain at Royal St Georges. Expectations may be slightly lower than usual following a disappointing run that persisted with a missed cut in Scotland.
Xander Schaufelle
Last five Opens: 2/20/-/-/-
Betfair Exchange Odds: 34.033/1
Outstanding Californian prospect who has completely debunked any idea that major championships demand experience. In just ten attempts, Schauffele has finishing top-six on five occasions, including twice as runner-up. Victories in the WGC-HSBC Champions Trophy and Tour Championship offer further evidence of a Koepka-like ability to save his best for the big stages. Two Opens so far yielded a solid debut 20th before only Molinari bettered him at Carnoustie. Chance.
Tommy Fleetwood
Last five Opens: 12/27/MC/MC/MC
Betfair Exchange Odds: 34.033/1
Having grown up playing the great links courses of Lancashire and boasting a fine record at the Dunhill Links, Fleetwood's failure to date in his home major is something of a mystery - 12th at Carnoustie last year was by far his best. Besides a couple of top-fives during the Florida Swing, Tommy hasn't been at quite the peak level seen when winning the 2017 Race to Dubai and it is now 19 months since his last win. Looks over-rated at current odds and could be worth taking on in speciality markets.
Patrick Cantlay
Last five Opens: 12/-/-/-/-
Betfair Exchange Odds: 38.037/1
Carried a huge reputation since his amateur days but took plenty of time to break through in the pro ranks. Now 27, Cantlay is coming of age as evidenced by a final round 64 to win the Memorial Tournament, building on a superb run from the clouds to challenge for the Masters and third place at the PGA. Twelfth place at Carnoustie - one of the toughest Open venues - was an excellent debut that bodes well for this major. Statistically, he could barely be stronger - leading the PGA Tour for scoring average, bogey avoidance and second only to McIlroy for strokes gained: total.
Jordan Spieth
Last five Opens: 9/1/30/4/36
Betfair Exchange Odds: 40.039/1
Three times a major champion but Spieth hasn't won anywhere since an unforgettable finish to land his first Claret Jug at Birkdale in 2017. He was odds-on to defend at one-stage last year before a ragged final round 76 that would preempt an almost total loss of form. Definite signs of improvement were evident during May, including a distant third at the USPGA, but he's slipped back again since with a poor US Open and missed cut in an event he'd won previously. The state of his long game makes Spieth impossible to recommend at the moment, although that is reflected by much inflated odds compared to what we've come to expect in majors.
Adam Scott
Last five Opens: 17/22/43/10/5
Betfair Exchange Odds: 40.039/1
Former Masters champion who should have won this title in 2012 when blowing a four-shot lead to Ernie Els down the stretch. Scott has slipped down golf's pecking order since that peak era but has looked resurgent of late, with second places at the Farmers and Memorial the best among five top-eight finishes. With his long game in very reliable order at the moment, Adam looks set to add to an already impressive Open record. The Aussie has missed only one cut since 2003, finishing top-30 on eleven occasions including a quintet of top-tens. A solid bet either each-way or to hit finishing position targets.
Hideki Matsuyama
Last five Opens: MC/14/MC/18/39
Betfair Exchange Odds: 48.047/1
Japan's best ever player hasn't missed a cut anywhere since Carnoustie, albeit without winning or holding many serious opportunities to do so. Matsuyama nevertheless has pedigree and it is only a couple of years since he was regarded a major champion-in-waiting. He ranks third for strokes gained: tee to green - an excellent indicator of long game prowess. Three Open top-20s from six attempts, with a best of sixth on debut at Muirfield, is a decent return.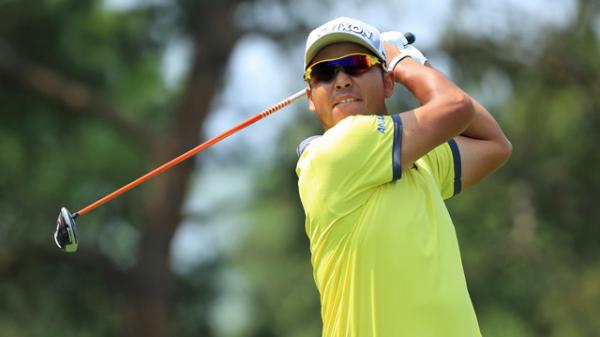 Bryson Dechambeau
Last five Opens: 51/MC/-/-/-
Betfair Exchange Odds: 48.047/1
A few months ago, there was no hotter golfer on the planet. DeChambeau won five times during a seven month spell culminating with the Dubai Desert Classic. Understandably he couldn't maintain that level but signalled a return to form when second at the 3M Open earlier this month. Although evidently one of the next generation of superstars, he's yet to finish top-ten in a major. There was no evidence of links prowess on either previous attempt at the Open and he chose not to take either of the warm-up opportunities over the past fortnight.
Jason Day
Last five Opens: 17/27/22/4/58
Betfair Exchange Odds: 50.049/1
Former USPGA champion whose career has been somewhat blighted by injury and illness. In the 14 months since the last of 12 PGA Tour wins, Day's form has been solid if unspectacular, with fifth at the Masters proving that he's still competitive at this level. Strangely for an Aussie, though, he has never looked a good fit for links golf. His only competitive Open came at St Andrews in 2015 when constant rain softened the greens, yielding a birdie-fest.
Justin Thomas
Last five Opens: MC/MC/53/-/-
Betfair Exchange Odds: 50.049/1
Prolific in recent seasons but this one went off the boil after picking up a wrist injury. Ninth place in the Scottish Open was his first top-ten since February and by far his best effort on a links course. Playing that warm-up demonstrated the preparedness to travel seen last year, when coming over to play the Ryder Cup venue. Thomas is a class act who will learn links golf and significant improvement on past failures is expected.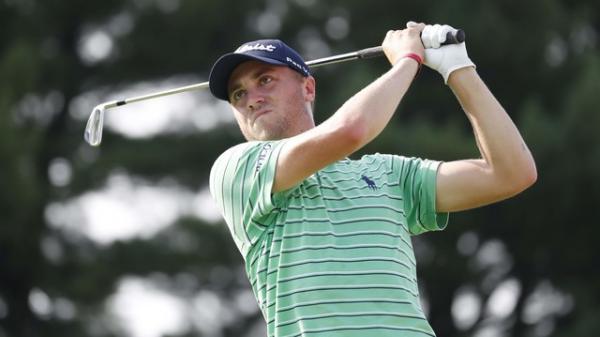 Louis Oosthuizen
Last five Opens: 28/MC/MC/2/36
Betfair Exchange Odds: 60.059/1
According to world rankings, the leading South African contender. Oosthuizen sprung to fame in this major by producing a 400/1 miracle at St Andrews in 2010 and later lost a play-off to Zach Johnson when returning in 2015. Eleven other Open attempts, however, have never produced anything better than 19th. In all three of this season's majors, he started well only to fall away over the weekend.
Henrik Stenson
Last five Opens: 35/11/1/40/39
Betfair Exchange Odds: 65.064/1
Champion in 2016 after an epic dual at Royal Troon with Phil Mickelson in which the third player finished 14 strokes behind a record winning total. That was Stenson's fourth top-three finish in an Open and he's just the type of links specialist to remain a frontline contender for this well into his forties. He's recaptured top form just in time and arrives fresh off a trio of top-ten finishes including the US Open, and he left a lot of shots out there when fourth in Scotland last week.
Matt Wallace
Last five Opens: MC/-/-/-/-
Betfair Exchange Odds: 50.049/1
Probably the most improved player around. Wallace only arrived on the European Tour two years ago after dominating the Alps Tour. He's won four times since and has already taken to the US majors, finishing third in the USPGA and 12th at the US Open. Whether he'll produce that level here, however, is questionable. Wallace missed the cut on last year's debut and has a very poor record in the various links events. Fourteenth in Scotland felt like progress.
Paul Casey
Last five Opens: 51/11/MC/74/47
Betfair Exchange Odds: 70.069/1
One of the most consistent golfers on earth - albeit with a poor conversion rate and sub-standard record in majors. But 2019 has already yielded a successful defence of his Valspar title and a further quintet of top-five finishes, including last time out. That Casey has made the Open top-ten only twice in 16 attempts, however, suggests links golf is not really his forte and relatively ordinary results at other home links courses reinforce that negative.
Matt Kuchar
Last five Opens: 9/2/46/58/54
Betfair Exchange Odds: 70.069/1
Current leader of the FedEx Cup race. One of the most consistent players of the last decade if not such a regular winner, Kuchar managed to get his head in front twice early season and has been runner-up twice since. Took a long while to learn the Open ropes but, having generally made the effort to come over early for the Scottish Open, has developed into one of the leading American candidates. After going agonisingly close when runner-up at Birkdale in 2016, Kooch followed up with a third top-ten last year.
Shane Lowry
Last five Opens: MC/MC/MC/MC/9
Betfair Exchange Odds: 80.079/1
Started 2019 in perfect style with victory in Abu Dhabi and has maintained excellent form on the PGA Tour with top-three finishes at the Canadian Open and Heritage. Lowry's Irish roots are often been talked up ahead of Opens but, in fact, his best form has come across the Atlantic. Around the various links set-ups encountered in Europe, he's only ever been competitive in easy conditions. Lowry missed the last four Open cuts and he hasn't bettered 20th on a links in the Irish Open since winning it as an amateur in 2009. Could be over-rated in speciality markets.
Marc Leishman
Last five Opens: 60/6/53/2/5
Betfair Exchange Odds: 85.084/1
Leishman has become a top Open performer, finishing top-six in three of the last five renewals and losing the 2015 play-off at St Andrews. A fine scrambler with good wind skills, his profile is reminiscent of numerous middle-ranking Australians who belied dismissive odds to thrive in this major. There isn't much in his 2019 portfolio pointing towards an imminent major breakthrough but it would be no surprise to see Portrush spark considerable improvement.
Graeme McDowell
Last five Opens: -/-/63/49/9
Betfair Exchange Odds: 90.089/1
The resurgence of G-Mac, culminating in qualification for a US Open at the scene of his sole major victory and now an Open on home turf, has been a great story. Few know Portrush better and, critically, his touch on the greens has returned - he ranks second for strokes gained: putting. If conditions are tough and scoring is high, McDowell's experience, resilience and scrambling prowess would become prize assets.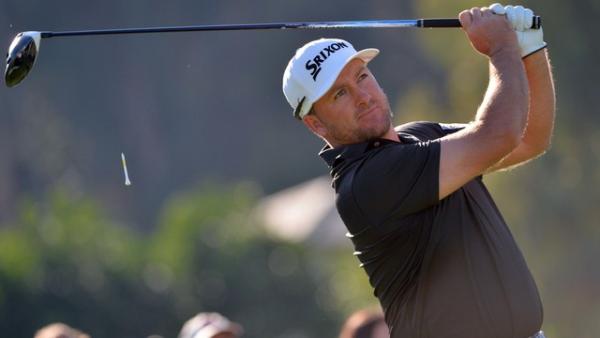 Matt Fitzpatrick
Last five Opens: MC/44/MC/-/-
Betfair Exchange Odds: 90.089/1
Sheffield lad who has finished runner-up on either side of the Atlantic this year, including last month at the BMW International Open. Twelfth place in the US Open was his third good US major but there's been nothing of note in his home Open to date. In fact, Fitzpatrick's record on links courses is way below his average standard. Seventeen attempts on links in either this, the Dunhill Links, Scottish and Irish Opens have yielded just one top-ten finish.
Bernd Wiesberger
Last five Opens: -/74/MC/68/MC
Betfair Exchange Odds: 90.089/1
Nobody is in hotter form on the European Tour than this Austrian - the subject of a massive gamble from odds of 800.0799/1 - who has spent the last two weekends bang in contention at the Irish and Scottish Opens, winning the latter to go alongside an earlier tournament victory in Denmark. It has been a dramatic and rapid turnaround after injury and severe loss of form. The past fortnight shows Wiesberger can thrive on top links courses but he's never bettered 64th in five Open attempts or a top-20 in a major.
Eddie Pepperell
Last five Opens: 6/-/-/49/-
Betfair Exchange Odds: 110.0109/1
Twice a winner during 2018, Eddie's career continues on an upward trajectory. Third place in the 'Fifth Major' at Sawgrass represented a career highlight and top-fours in the Irish Open and British Masters confirmed good form. Both added to what amounts to an outstanding portfolio around links courses or in events that correlate well - whether in those events, Scottish Open, Qatar Masters or KLM Open. Pepperell made an impact on both previous Open appearances too, almost threatening the leaders in sixth last year. A good outside bet.
Gary Woodland
Last five Opens: 67/70/12/58/39
Betfair Exchange Odds: 90.089/1
Bomber who joined the major winners' club with a superb weekend front-running performance at the US Open. This will be an entirely different challenge, though. Woodland's only starts on these shores have been on links in either this or the Scottish Open. The only time he bettered 30th was when a very distant 12th at Royal Troon in 2016. That he avoided last week's opportunity to warm up is a big negative.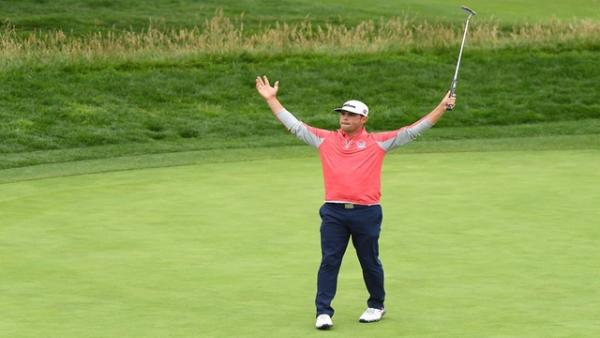 Sergio Garcia
Last five Opens: MC/37/5/6/2
Betfair Exchange Odds: 90.089/1
This must be the first time Garcia has started an Open at such huge odds, reflecting a winless season. It hasn't been disastrous, though, as seven top-ten finishes illustrate, and he was generally dismissed before winning his sole major title at the 2017 Masters. Given his ability to shape shots in the wind and magical scrambling touch, this has always felt like his best major. Between 2001 and 2016, he made the top-ten on 11 occasions, twice as runner-up.
***
Steve Rawlings and Dave Tindall got together to discuss the Open Championship in more detail:
Get 10 places on The Open Championship with the Betfair Sportsbook
The Betfair Sportsbook is paying 10 places on the 2019 Open Championship. Place your each-way bet on the Outright winner market and get 10 places at 1/5 the odds. Betfair golf rules apply. T&Cs apply.