Rivaldo Exclusive: No excuses for Barcelona after La Liga failure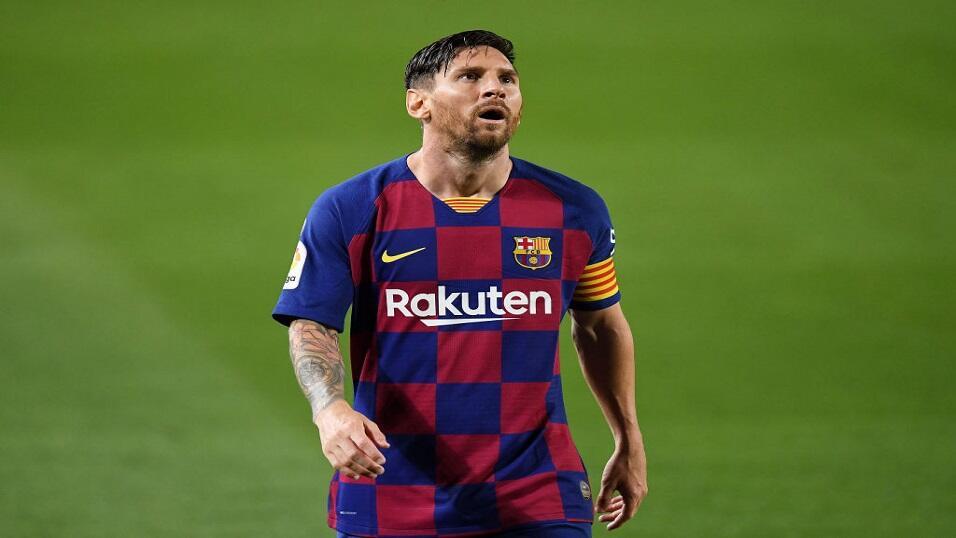 Lionel Messi knows Barca have only themselves to blame
Betfair Ambassador Rivaldo says Real Madrid deserved to win La Liga and urges Barcelona to regroup in time for their Champions League tie with Napoli...
Barca must regroup for Napoli test
As Lionel Messi said last night at the end of Barcelona's defeat to Osasuna - if the team doesn't improve quickly, then they're in real danger of losing to Napoli.
As a former player and Barcelona fan, I'm worried about that match. I believe that all the fans share my feelings because it will be a very tough clash against a good Italian team, playing without fans in the stands, and Napoli will try everything to eliminate Barcelona at Camp Nou.
Real Madrid were the strongest post-lockdown
Madrid were crowned champions last night after beating Villarreal and Zinedine Zidane's team were really strong after the restart. They won all of their matches, so they deserved to win La Liga.
I remember that Madrid's keeper Thibaut Courtois said it would be unfair to end the league in March because the top two teams were separated by just two points, and now we can see he was right as Madrid reversed the situation and even created a seven-point gap at the top of the table.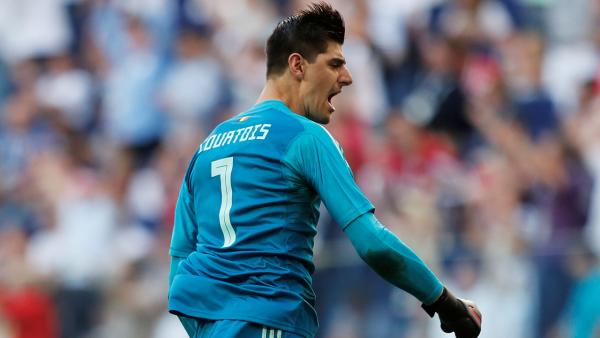 Even Luís Suárez agreed with me by saying Barcelona cannot find excuses in VAR or in Madrid's luck. Barca simply were not playing well enough. When you fail in football you must take responsibility and try to improve.
Managerial change is big decision for Barca president
The question of managerial change at Barca has already started - even before the Champions League fixture - and it's a headache for president Josep Bartomeu.
Fans are not impressed by Quique Setién's work and system. It's a tough decision to take because if Barca keep Seiten on then lose to Napoli, many will say that the club had a window of opportunity after losing La Liga to change their manager. I wouldn't like to be in the president's position.
If Setien stays on then it's make or break for him. If he doesn't win the Champions League I think he will have no chance of continuing as Barcelona manager next season. Only the European title could lead Barca's fans to regain their confidence in the current coach.
Barca must renew their squad
Luís Suárez is already 33-years-old and his contract expires at the end of next season. He still has two or three seasons left playing at the highest level but it's always healthy for the club to think about who will eventually replace him and even sign a new player if possible. The same applies to Messi.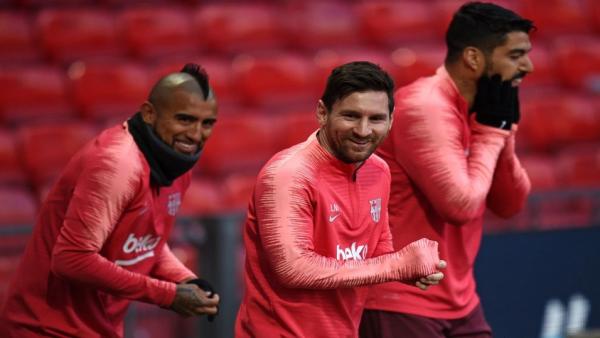 Squads renewal is part of football and many other great players who played at Barcelona have left at some point - me, Romário, Ronaldinho or Maradona are some examples - because one day your age starts sending a message.
The players come and go and the club stays, so you always must think in new players even if you're satisfied with your current squad. It's normal at any club in the world.
Braithwaite didn't get a chance to prove himself
Signing a player at the end of the transfer window for 18m euros and then giving him few opportunities to prove his value is an action that many fans won't understand.
When you buy someone in such a hurry it's because you really need that player, so he should have been playing much more time at this end of season.
Barca are looking for a new attacker and, with Luís Suárez still around, it's difficult to see how Braithwaite can get in the team. His departure now looks highly likely.
Who knows if he will prove his quality at another club and show that Barca should have put more faith in him.
Xavi seems to be the right manager to guide Barca through a period of change as he knows the club very well and will be able to work on developing the club's youngsters.
He had the chance to embrace that task before Barca contacted Setién, but the Spaniard decided he wasn't ready to coach his beloved club. I believe he will change his mind soon and become Barcelona manager.
I don't know if it's going to happen this summer or not but I believe it's in his own hands to decide it as Barça's board have already showed interest in him.
Liverpool are entitled to relax
I played for many years and I know that players must have a goal to achieve to be motivated and eager to give everything they have. Liverpool achieved that goal by winning the Premier League. It is very difficult to refocus after that.
They could have established a point-record in the league, but the most important thing was already achieved and the players have relaxed a little bit.
It won't take away from their achievement this season, as they won the Premier League and it was a huge relief for their fans after three years without the title.
Gabriel Jesus is scoring goals and assisting his team-mates at Manchester City and I'm happy for him because he was patience waiting for his opportunities. He kept working and was determined to prove his value whenever he was called on by Pep Guardiola. I believe Jesus will be a regular starter until the end of the season and maybe next season.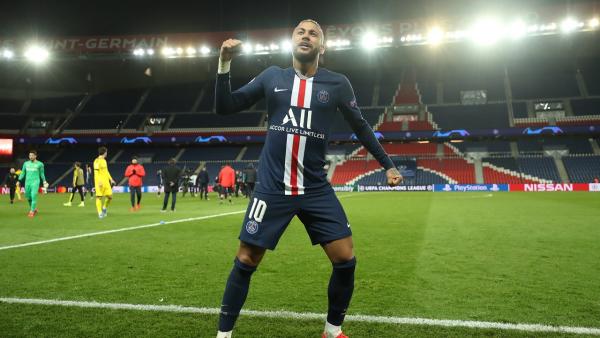 Now that City are now allowed to take part in next season's Champions League the Brazilians in the team - Ederson, Gabriel Jesus and Fernandinho - have no need to look for other potential clubs.
I'd love to see Neymar win CL with PSG
PSG are already preparing the Champions League with some friendlies. They seem to have a nice path to the final facing Atalanta in the quarter-finals and perhaps Atletico Madrid in the semis, so I think they have a good chanceto finally win it and that will make me very happy because of Neymar.
Of course, the best possible scenario for me would be Barcelona beating PSG on the Final. But if Barcelona gets knocked out, then I would love to see Neymar lifting the trophy. He is a great player and it would be a great achievement.