Rivaldo Exclusive: My old teammate Pep will be determined to regain title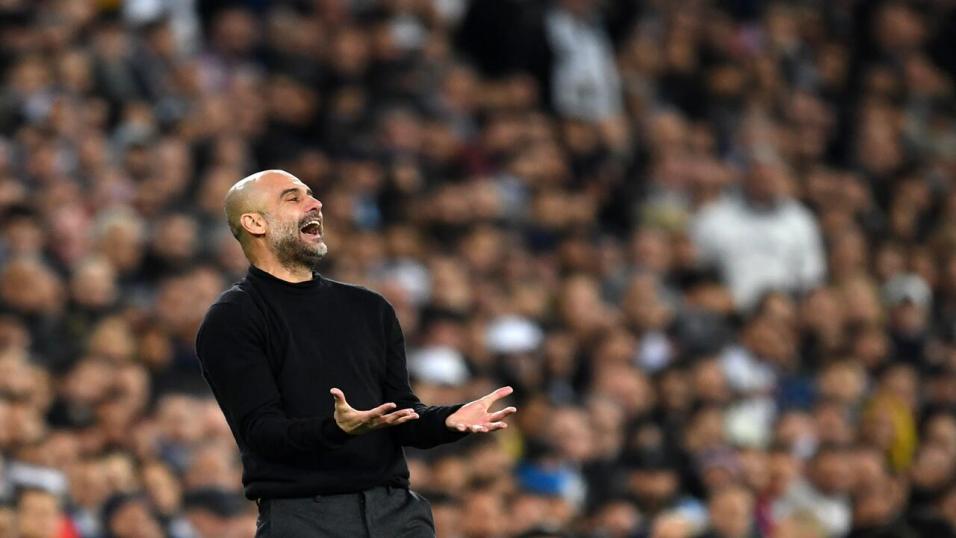 Guardiola - a natural leader and communicator
Betfair Ambassador Rivaldo says the Premier League title race will be closer this season and backs Luis Suarez to show Barcelona what they're missing at new club Atletico Madrid...
When I played with Pep at Barcelona, he used to speak to us in the locker room after bad performances. He was a natural leader on and off the field."
Manchester City opened their Premier League campaign with an important away win against Wolves on Monday. Starting late, when Liverpool had already played and won two matches, City's win showed they're determined to stop Liverpool running away at the top of the table like last season.
I know Pep Guardiola will be desperate to regain the title this season. When I played with him at Barcelona, he used to speak to us in the locker room after bad performances. Even then he was trying to correct other players' mistakes and give advice to help us improve. He was a natural leader on and off the field.
He was always trying to draw on his experience to help the team. Even when he wasn't playing - if he were out injured, say - he still communicated with us to try to help.
But I didn't expect him to become a manager, even though he had the qualities for the job, because he never talked about going into management. Of course, I'm happy to see that he made the most of his qualities to become one of the best coaches in the world.
Premier League title race will be closer this season
I'm expecting an exciting Premier League this season. Liverpool and Manchester City will be the frontrunners again but Arsenal, Chelsea, Tottenham have strengthened their squads, while Manchester United will be hoping to build on last season's third place finish. All four look ready to fight at the top of the table.
I don't see any club getting as far ahead of the competition as Liverpool did last season, so I'm expecting a great season with a lot of passion and excitement.
Thiago Silva and Willian are smart signings for Chelsea and Arsenal
With a young talented squad, I think Chelsea were very clever to bring in Thiago Silva to add experience. He is a very mature player who's played in World Cups and Champions League finals. His experience could make the difference for Chelsea this season.
Besides his quality on the pitch, he can give good advice to younger players, so he will add a lot of value to Chelsea outfit.
Across London, Willian is enjoying a great start to life as a Gunner. Having David Luiz support is certainly important to him, as he is a friend with whom he previously played at Chelsea.
It's really helpful when you have someone speaking your language and introducing you to the rest of the squad, so Arsenal looks like it will be a good home for Willian and he could contribute a lot to the club's success.
Suarez and Simeone is match made in heaven
Luis Suarez has made an excellent decision in signing for Atletico Madrid. I wanted him to stay at Barcelona and still felt he had a lot to offer. But Ronald Koeman made clear the Uruguayan was surplus to requirements and he has joined a club where he will be appreciated.
I hope that things work out well for Suarez at Atleti because I'm a fan of the player that shouldn't have left Barcelona. He is the third best goal scorer in the club's history and I can only see his age as a reason for the club's decision to let him go.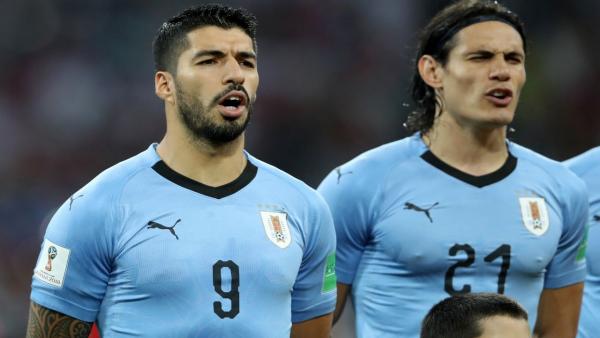 He is a great fighter and he has signed for the perfect club. I'm sure Diego Simeone is delighted to have such player in his squad. The Argentinian boss will be a fan of Suarez's qualities that perfectly suit Simeone's style of play.
Suarez is a great signing for Atletico. A terrific goal scorer, a big fighter and a player of huge experience in big games.
Koeman must have a plan to replace Suarez
It looks like Antoine Griezmann will play centre forward in Barcelona's La Liga opener against Villarreal this weekend. We don't know how it will work, but even if the team starts well, they need to sign a new striker.
It won't be easy for Barca without Suarez's goals but Koeman should have a plan for a new system that means the Uruguayan won't be missed. After all, it was Koeman's decision to let Suarez leave.
Messi could still sign another Barca contract
After Suarez and Arturo Vidal's departure from Barca, it's understandable that the press is convinced Lionel Messi will leave at the end of the season. But I still think that a lot could happen to prevent his exit.
He'll make new friends in the locker-room and we cannot forget that there will be election in 2021 that could change the current situation. We don't know how things have evolved between Messi and the current president, so let's wait and hope that he changes his mind and ends up extending his contract for two more seasons.
Ansu Fati is Barca's great hope
Ansu Fati extended his contract with Barcelona this week and has now a release clause of €400M, so, of course the young Spanish player is part of the club's future.
It makes sense because Barça need to develop players who can take responsibility on the pitch and make the difference in big games.
His big clause means that Barca have high hopes for Fati to become one of the great players in their history. They'll be hoping that one day he can be compared to Messi and other great players who were brilliant at Barcelona.
Discover the latest articles
Read past articles