Rivaldo Exclusive: Alisson deserved Goalkeeper Of The Year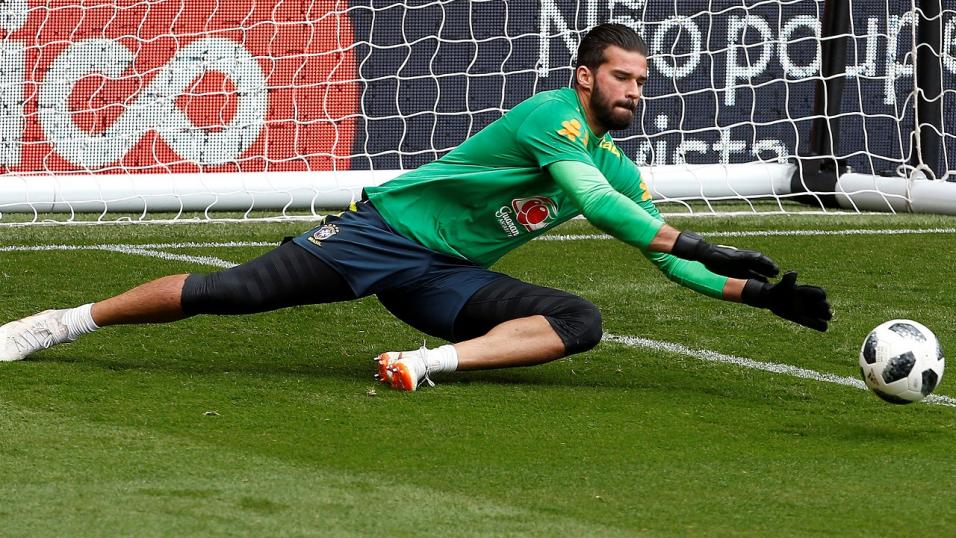 Alisson Becker was overlooked for Goalkeeper Of The Year
Rivaldo is back with his views on Monday's night Ballon d'Or awards, and has a few words for Messi's potential retirement...
"I know he is a great defender but what makes football so beautiful is the goals, the dribbling and brilliant moments from the attackers."
Alisson has done more than Ter Stegen this year
Ter Stegen has been praised for how well he has played at Barcelona teh past year and I've no doubts about his abilities as one of the best goalkeepers in the world, however for 2019, I think that Alisson deserved the award more.
He won the Champions League with Liverpool and Copa America for Brazil, contributing with important saves in both tournaments. It's tough to find another keeper that would have done better than him this year. The mix of both solid performances and winning titles was the difference between him and Ter Stegen, who only won La Liga.
Ronaldo absence from the Ballon d'Or isn't disrespectful
There are many rumours on why Cristiano Ronaldo didn't show up to the Ballon D'or awards, but I don't consider it to be disrespectful to his fellow footballers. We're not even sure why he didn't show up. He probably didn't like that he wasn't in the running to win it but this isn't a new situation. Even Lionel Messi has missed previous ceremonies for the same reason.
When a player feels that the result is unfair to him, you can't blame him for not coming to the event, especially if they're going to show bad feelings about it in public. Ronaldo had a great season, by winning the Nations League and probably felt he deserved to be at least second.
For me, I think he deserved to be second ahead of Virgil van Dijk too. I know he is a great defender but what makes football so beautiful is the goals, the dribbling and brilliant moments from the attackers.
It's unfair for goalkeepers and defenders, but it was always like this and it's tough to change that.
Messi will leave when he doesn't feel needed anymore
Messi talked about a potential retirement in the next few years at Ballon D'or ceremony and has started loads of rumours. It's normal that a 32-year-old footballer starts to think about his future but it will depend on how things go at Barcelona.
If he feels important to the club and keeps on winning trophies, he won't leave or retire anytime soon, but in the next couple of years it could be different if he starts feeling it's harder to keep up with the young talent in the team. If he feels that he may just become an extra part of the team, and not the main focus he should consider leaving to another competition. He still wants to win the World Cup and the Copa America with Argentina, so he should stay and play at the highest level until 2022 to cement his place in the team.
It's still too early though.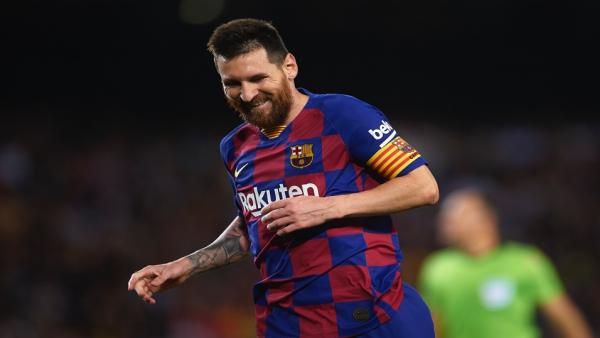 But he entirely deserved his Ballon d'Or win
Despite losing out on the Champions League and the Copa America, I still think Messi was the best player of 2019 by scoring and assisting that many goals and deserved to win the Ballon d'Or. I'm not saying this because I played at Barcelona; I thought Ronaldo was the rightful winner back in 2017 and Luka Modric last year. But this year I really did think that Messi was the best player and it wasn't a surprising decision.
I won the award 20 years ago after a great season with Barcelona but at that time, it wasn't as publicised or popular as it is now. Back then they'd make a simple presentation in the stadium that you played at to deliver the award to you, it was nothing compared to the glamorous ceremony that you would get now. The FIFA award was separate in that time too and I received that in Brussels ceremony.
I remember that I wont the FIFA one in 1999 ahead of David Beckham and he didn't show up then!
Many things have changed since then but the trophy's importance has remained a huge feat for the players. There will always be controversy as these decisions involve people's opinions and you get fans defending footballers from their own club and/or country, but that creates a healthy rivalry like Messi v Ronaldo. That's a part of football and it's nice to see that this sport creates so many different emotions in the fans.
Discover the latest articles
Read past articles