West Ham v Spurs: Can revived Moyes and his happy Hammers add to Tottenham's woes?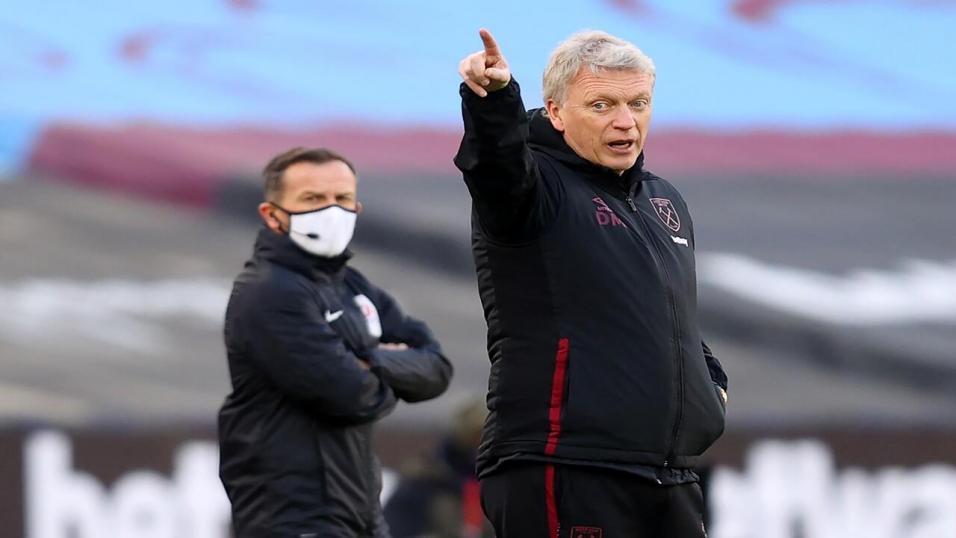 Moyes points the way to a top four spot
West Ham v Tottenham has a track record for producing classic games full of drama and comebacks. Stephen Tudor expects the same this weekend and has found bets to suit.
"Escaping the bottom three? Try top four out for size. West Ham have lost only once in their last ten league games, keeping five clean sheets in the process."
When David Moyes was introduced as West Ham United's new boss for the second time in December 2019 he came out swinging in the press conference.
"I think there's only two or three managers with a better Premier League win record. That's what I do, I win. I'm here to get West Ham wins and get them away from the bottom three."
It was an unsettling moment of self-aggrandizement that was met with barely concealed guffaws from the media corps who clearly viewed the statement as delusional. After all, during his first spell with the Hammers, and at Sunderland, Real Sociedad and - most famously - Manchester United before that he had either just about done enough or haplessly devalued any team he inherited. Subsequently, his win percentage was a long way from being something to boast about.
And yet, those words in hindsight contain a good deal of substance. Moyes had the self-belief to back himself and was proven right to do so because after a sticky start in the capital the Hammers began to pick up points post-lockdown and are currently flying high with a sleek and robust side with goals in their armoury.
Escaping the bottom three? Try a top four finish out for size. West Ham have lost only once in their last ten league games, keeping five clean sheets in the process, and given the battering he's received in recent years Moyes would have every right to say 'I told you so' at this point.
But he need not do that, because the results and performances are speaking loudly for themselves.
Moyes v Mourinho
This Sunday lunchtime the manager who was once proclaimed as the 'Chosen One' when succeeding Sir Alex Ferguson at Old Trafford will pit his wits against another former, failed United boss in Jose Mourinho and it is highly pertinent that Moyes has yet to get the better of him in 15 occasions. The aggregate score-line from these meetings is a comprehensive 29-11.
Perhaps we are guilty sometimes of placing too much emphasis on the personalities in the dug-out rather than the football on the pitch but in this instance it feels relevant and this is due to the similar traits and experiences shared by the men in question. Both define themselves on structure and results, often at the expense of anything that even alludes to expansive fare. Both saw their once considerable stock plummet after a disastrous spell apiece in Manchester. Both - it could be said - had one chance left to revive their reputation on taking the reins at their current employers.
And here is where their stories diverge. Moyes appears to be a coach revived and what must be nearly as satisfying to him as his team's points tally - this is the third best total at this stage of any top-flight campaign in West Ham's history - is the manner it is being achieved, with Lanzini, Fornals and co making the Hammers eminently watchable.
As for Jose, a promising beginning has given way to well-trodden accusations that he is once again sucking any joy or genuine attacking intent from his side.
In recent weeks Spurs have become far too risk-averse and far too predictable and inevitably defeats are becoming the norm.
West Ham are a generous 8/5 to win against a team four spots below them in the table.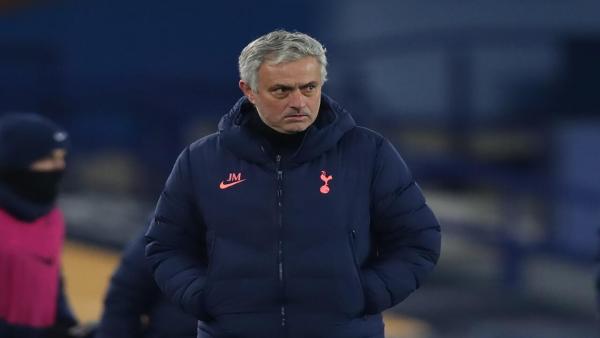 Sorry Spurs
There was always a real danger that Tottenham could nose-dive even after making an exhilarating start to this season that briefly saw them perceived as title contenders.
In their opening 12 games, 25 points were accrued and this saw them nestled in the top two but from the 24 goals that took them to the summit a staggering 79% were converted by Son and Kane. Clearly there was an over-reliance on the pair and clearly this would be a major problem should the duo's prolificacy ease up.
Which has indeed been the case. A spiralling Spurs have won only two of their latter 12 fixtures and though Ndombele is chipping in with the odd goal it's not come close to compensating.
Worse still, at the first sign of trouble Mourinho has quickly reverted to type, doubling down on caution. As a general point, when things go awry for the Portuguese coach his teams make precisely no sense. They set up to counter against opposition there for the taking. They sacrifice substantial attacking strength in order to make themselves hard to beat. But they're not hard to beat.
In their last five games Tottenham have twice conceded three goals. They are 22/1 to do so again without reply here.
Hammer time
There are contrasting fortunes east of the city and this is despite West Ham having only scored an additional goal to Spurs while conceding three more. This though is all about momentum.
Moyes' men have lost only once in their last ten Premier League games and it says much about the gaffer that three of his star performers this season - Craig Dawson, Vladimir Coufal and Tomas Soucek - were summer signings, brought in for under £17m combined.
Soucek's eight goals have been an invaluable fillip from midfield and the Czech should be backed to score anytime this weekend.
An expected return for Michail Antonio after a hamstring worry is a significant boost, especially as the reimagined striker has scored four times in this fixture, as too has Lanzini. These figures however pale to Harry Kane who has notched 11 in 14.
Antonio's presence in the air is worth noting given that West Ham have scored more from corners than anyone else this term.


Comebacks and goals galore
The back catalogue of West Ham vs Tottenham is choc-full of dramatic comebacks and twists and turns with the most recent occurring last October when the visitors raced into a three-goal lead only to be pegged back by a trio of late strikes.
Last season Spurs again went three ahead in Mourinho's first game in charge and this time just about managed to scrape home 3-2. Bizarrely, this scoring pattern was a repeat of the Hammer's 3-2 loss in 2017.
If all this is not enough to convince you to expect the unexpected this Sunday there is more evidence to consider.
In all five of Tottenham's score-draws they have got off the mark inside 25 minutes. In all five they have conceded a costly equaliser with less than 20 minutes to play. No other team have dropped more points from winning positions this term.
As for the hosts they have scored 26.4% of their goals in the final ten minutes of games and there is their fortitude to factor in also. West Ham have gone behind on nine occasions this season but only gone on to lose four of them.
Should Spurs go in front this weekend head over to the in-play market and back the hardy Hammers. Unlike Mourinho's side right now that makes all kinds of sense.